Tampa General Hospital's Radiation Oncology program is committed to providing the highest quality patient care and improving cancer outcomes. Our nationally recognized and specialized team offers state-of-the-art therapies, innovative techniques and individualized treatment plans. As an academic medical center, we utilize a multidisciplinary team approach to treat all types of cancer and provide the most advanced radiation therapies available, including brachytherapy, image-guidance, surface guidance, intensity-modulated radiation therapy, SRS, SBRT, electron therapy and in the near future, proton therapy. With technology and treatment based on evidence, practice, research and education, we continue to improve outcomes and quality of life for our patients.
Tampa General Hospital has earned a 'high performing' designation for Cancer care by U.S. News & World Report for 2023-24, meaning we are ranked among the top 10% of U.S. hospitals.
Our Radiation Oncologists
Our radiation oncologists are highly skilled, combining their expertise with the use of state-of-the-art radiation technology to ensure the best outcomes for our patients. We are active leaders of groundbreaking clinical trials and research in radiation therapy, allowing us to provide the most up-to-date and helpful treatments for our patients.
Additionally, because our approach to radiation oncology care is multidisciplinary, TGH's cancer treatment teams include radiation oncologists as well as other specialized oncologists, surgeons, radiologists, pathologists, supportive care experts, nurses, and many others who are all dedicated to providing world-class care to our patients.
Our Radiation Treatment Options
HDR Brachytherapy
High dose-rate (HDR) brachytherapy is a type of focused radiation therapy used to treat many cancers, including gynecological, sarcoma, gastrointestinal and skin cancers. Unlike external beam radiation which is delivered by a machine that aims the radiation to the part of the body where the tumor is located, brachytherapy is delivered through applicators. The applicators are placed internally near the tumor for cervical or endometrial cancer or directly on the skin to treat skin cancer.
Treatment is faster than external beam radiation alone because it is a higher dose of radiation. As a result, a patient may only need brachytherapy treatments two or three times a week instead of five days a week with external radiation therapy. Treatments are typically performed on an outpatient basis.
Coming Soon: CyberKnife® S7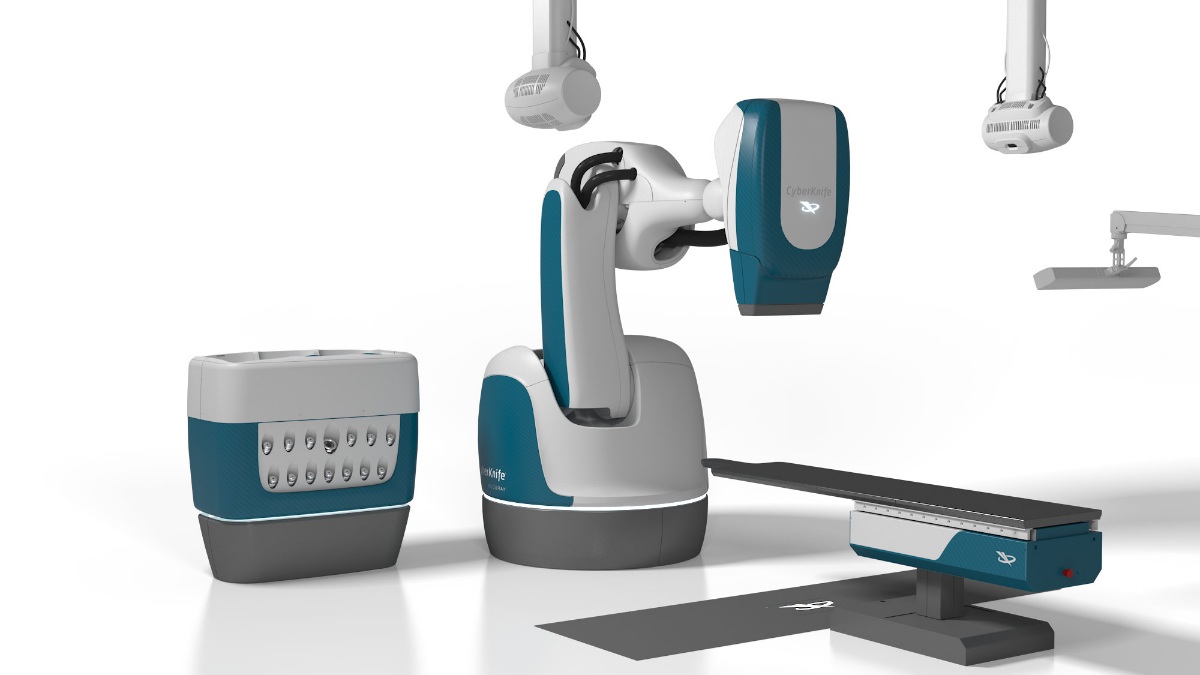 Our CyberKnife S7 radiosurgery system is a non-invasive alternative to surgical treatment for cancerous and non-cancerous tumors. It is a fully automated, artificial intellingence-driven system that incorporates real-time motion adaptation to deliver stereotactic treatments to any part of the body with sub-millimeter precision in as little as 15 minutes. This means that greater doses of radiation therapy can be delivered to the target area with minimal effects on nearby healthy tissue and organs. The system virtually eliminates manual tasks and the potential for errors.
TrueBeam™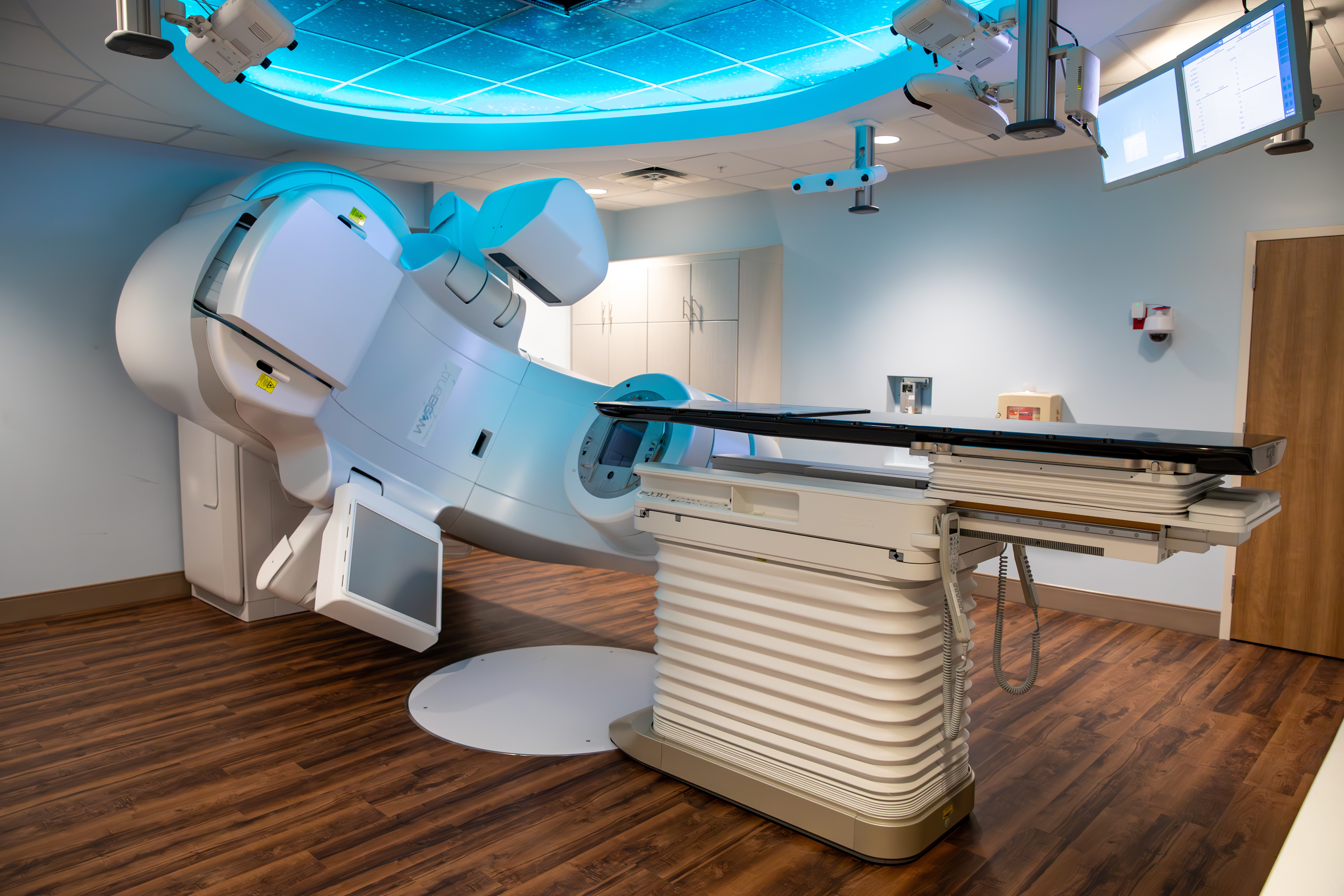 Similar to the CyberKnife system, the TrueBeam radiotherapy system is an advanced medical linear accelerator that delivers quick, precise image-guided radiation therapy. It can decrease treatment time from 30 minutes to two minutes without sacrificing accuracy, precision or safety. The system offers a variety of treatment techniques to address many cancer types as well as advanced imaging capabilities, including respiration-synchronized radiographs, cone-beam computed tomography (CBCT) imaging, Triggered Imaging and more.
What the Future Holds: Proton Therapy
In collaborative partnership with the Florida Cancer Specialists & Research Institute (FCS), TGH is working to create a proton therapy center near downtown Tampa. Proton therapy is the most advanced form of cancer-fighting technology available. It's ideal for treating both cancerous and benign tumors, especially those that are close to vital organs and can't easily be targeted with other forms of radiation therapy. We are eager to provide this cutting-edge treatment to our patients soon.
TGH Cancer Institute - When You're Fighting Cancer, You Deserve Every Advantage