At TGH, we believe growing and developing leaders is the key to building a pipeline for future administrative talent and leadership. The Couris Family Administrative Fellow Program consists of a two-month rotation with the Executive Vice Presidents to develop a comprehensive understanding of a complex health care organization with a strong vision to be the safest and most innovative academic health system in America. Following the rotations, the rest of the year will be project based. TGH has a rich teaching and training history in medicine, we aim to provide a world-class teaching experience for future administrative leaders as well.
Advisors and Preceptor
Based upon areas of interest, fellows will be matched with a preceptor from one of the organization's administrative functions. This preceptor will be responsible for engaging with the fellow throughout the program. Preceptors will do this through one-on-one meetings, mentorships, guidance, feedback on performance, and some project work during the one-year rotation.
The Couris Family Administrative Fellow Program provides the opportunity to work with our:
President & CEO
Executive VP & Chief Information Officer
Executive VP & Chief Strategy & Marketing Officer
Executive VP & Chief Operating Officer
Executive VP & Chief Financial Officer
Executive VP & Chief People & Talent Officer
Senior VP & Chief Nursing Officer
Eligibility
Eligible applicants must have completed the didactic portion of their MBA, MHA, MPH, MD, JD, or PhD. Due to the nature of the Administrative Fellow Program and the expectations when performing project work throughout the organization, TGH's Administrative Fellow Program is a Master's level (or higher) position.
Requirements
Personal Statement
Resume
Graduate School Transcripts
Letters of Recommendation
Application/Selection Process Timeline
Applications Open: August 10, 2023 at 8:00 AM EST
Applications Close: October 9, 2023 at 11:59 PM EST
First Round Interviews: Week of October 23, 2023
On-Site/Final Round Interview: November 27 and 28, 2023
Meet the Current Fellows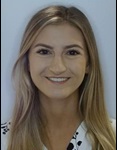 Laura Pemble completed her Master's in Health Administration (MHA) program at the University of South Florida. She is a Tampa Bay native who moved back home after earning her undergraduate degree from Florida State University. Her previous experience in talent acquisition, patient experience, and marketing with several local and national health systems has equipped her with a deep understanding of the industry's complexities. Laura has chosen Kelly Cullen, COO, as her preceptor and is working on projects concerning capacity.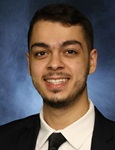 Azzam Albashir completed the didactic portion of the Master of Science in Health Administration program at the University of Alabama at Birmingham. Throughout his academic journey, he has demonstrated exceptional aptitude and a deep commitment to the field of healthcare administration. His stellar performance during internships at Emory Healthcare and Levantine Medical Center, both nationally and internationally, further solidified his interest in the operational side of healthcare. His diverse experiences and exposure to a wide range of socioeconomic backgrounds have fueled his desire to make a meaningful impact in the field by promoting health equity, aligning with our commitment to serving our community. As a Couris Family Administrative Fellow, Azzam chose to work under the Chief Ambulatory Officer, Adam Smith.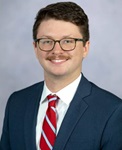 Blake Thompson earned his Master of Health Administration from the University of South Florida in 2022, following his earlier achievement of a Bachelor of Arts in Public Health from the University of Iowa. During his graduate program, Blake gained valuable experience working in various roles across the FHSC organization. He initially served as a patient access scheduler before earning a promotion to become a business systems analyst for USFTGP. Apart from being a current team member, Blake successfully completed his MHA internship with the service line department at TGH and is a member of the current LEAD TGH cohort. Blake is excited to continue his career at Tampa General Hospital as a Couris Family Administrative Fellow working with the Chief Strategy and Marketing Officer, Stacey Brandt.
Join Us for an Informational Webinar
Learn more about the 2024–2025 Couris Family Administrative Fellow Program at an upcoming informational webinar. Choose from the following dates and register online to claim your spot:
Wednesday, August 23, 2023 at 9:00 AM–10:00 AM EST
Wednesday, August 30, 2023 at 12:00 PM–1:00 PM EST
Wednesday, September 13, 2023 at 5:00 PM–6:00 PM EST