PLAN. SCAN. KNOW.
Lung cancer is the leading cause of cancer death among both men and women. A low-dose CT scan (CAT scan) is one way to find the cancer in its earliest stages while it is still treatable.

The TGH Lung Cancer Screening Program, located at 5 Tampa General Circle, Suite 860, Tampa, FL 33606, is committed to helping create lung cancer survivors and lower the impact of lung cancer through prevention, early detection and assurance of optimal therapy. We do so in a patient-centered manner that's inclusive, diverse, proactive and visionary. Through multidisciplinary collaboration, we are committed to offering individualized, evidence-based care through lung screening and management. Years of clinical research, including the National Lung Cancer Screening Trial (NLST), has demonstrated that, in certain high-risk individuals, a well-coordinated approach to lung cancer screening can save one in five lives from lung cancer.
If you would like to get a lung cancer screening, please fill out our form and someone will reach out to you.
Why Lung Cancer Screening?
Lung cancer screening can be part of your preventative health check, just like a mammogram or a colonoscopy. The screening checks your lungs while you are healthy. It's important to know that more people die of lung cancer in America than any other form of cancer. Lung cancer can be curable when found in its earlier stages, and we now have the technology and equipment to do so.
For additional smoking cessation resources and programs, please visit www.ahectobacco.com.
PLAN
Who Should Get a Lung Cancer Screening?
The first step in lung cancer screening is a shared decision-making discussion with a health care provider to determine if lung cancer screening is appropriate for you. A health care provider will determine your eligibility for screening and refer you to our clinic, if appropriate. Prior to your lung screening at Tampa General Hospital, you will meet with TGH's lung screening nurse practitioner to go over the benefits and risks of a lung cancer screening. According to the U.S. Preventative Services Task Force, LDCT (low dose CT) lung screening is recommended for the following group of people who are 50 – 80 years old and meet the following criteria and at high risk for lung cancer:
Current or former smoker (quit within the past 15 years)

Smoking history of at least an average of one pack a day for 20 years (minimum 20 pack- years) *20 pack-years is the equivalent of one pack per day for 20 years, or two packs a day for 10 years, etc.
Lung screening is not recommended for those who currently have symptoms or a history of lung cancer.
If you believe that you are a candidate, please complete the form below and the TGH Lung Screen Navigator Jenny Martinez, BSN, RN, CVRN-BC, will be in contact with you within 24 – 48 hours.
SCAN
How is a Lung Screening Performed?
Low dose CT lung screening is one of the easiest screening exams you can have. The exam takes less than 30 seconds while you lie down as still as possible on the table of the machine. You may be asked to hold your breath for at least 6 seconds while the chest scan is being taken.
No medications are given, and no needles are used. You can eat before and after the exam. You do not even need to get changed as long as the clothing on your chest does not contain metal.
How Much Does a Lung Screen Cost?
The Centers for Medicare and Medicaid (CMS) approved coverage for lung screening on Feb. 5, 2015. Medicare Parts A and B cover lung screening as a preventative screen (no deductible required). Lung screening is also covered by Medicare Advantage and private insurance plans. Please check with your insurance carrier for details.
KNOW
When Will I Get My Result?
Our dedicated thoracic radiologists will read your scan and report the results to ensure that you will be notified the same day. In addition, everyone will have their report sent to their Primary Care Provider (PCP). You will be notified of your results by our lung cancer screening nurse practitioner.
How Do You Manage My Lung Screening Findings?
A 12-month follow-up screening will be recommended if an individual remains high risk. The TGH Lung Navigator will facilitate scheduling your follow-up scan and will have ongoing communication with you and your physician throughout your participation in our clinic.

Individuals with an abnormal finding will be contacted by our Lung Navigator Jennifer Martinez. Recommendations are made collaboratively by pulmonology and thoracic radiology for further follow-up.
If Smoking Makes Me High Risk for Lung Cancer, Will You Help Me Stop Smoking?
All individuals seeking lung screening should discuss smoking cessation with their health care provider. You will also receive smoking cessation education, support, and resources from our lung cancer screening navigator. TGH offers FREE access to tobacco cessation programs. The Tools to Quit program is designed to help participants learn about preparing to quit, skills to deal with nicotine cravings and dealing with slips. Tools to Quit classes are offered in English and Spanish. Participants will receive free patches, gum, or lozenges, if medically appropriate. For additional information, please visit www.tobaccofreeflorida.com/quityourway.
Meet Our Screening Nurse Navigator
Our dedicated patient navigator is available to answer questions and offer support after the scan.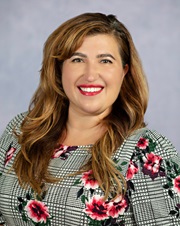 Jennifer Martinez-Lara, BSN, RN, CVRN-BC
Lung Cancer Screening Navigator
Call to schedule an appointment: 813-844-4278 or contact Jenny Martinez by email at Jennifermartinez@tgh.org
Dr. K. Eric Sommers Shares Importance of Lung Cancer Screenings