5th Annual Brooke's Butterfly Bash on January 18, 2023 at 6:30pm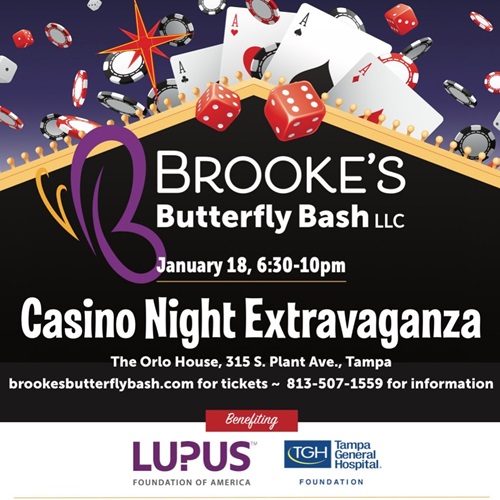 To learn more or become a sponsor of this year's Brookes Butterfly Bash, CLICK HERE.
2nd Annual 'Ride for Ali' Bikeathon on Feb. 25, 2023 at 8am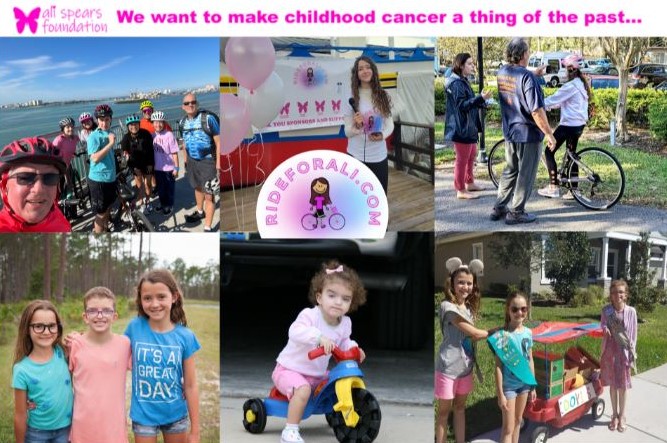 Please join the Ali Spears Foundation in honoring Ali and helping children with pediatric cancer as we ride down the Pinellas trail. We will begin in Tarpon Springs and end in Clearwater Beach on Saturday, February 25th, 2023. For more information please click here.
You can support the bikeathon in 4 ways:
Register to ride with me as a single rider or with a team and fundraise
Pledge a dollar amount per mile for any rider
Make a donation in any amount
Become a sponsor
All proceeds will go directly to the Ali Spears Foundation, a non-profit 501(c)(3) charity. My mission is to honor Ali's memory, raise funds for the Ali Spears Foundation, raise awareness for pediatric cancer, and bring joy to kids going through cancer. This year all proceeds from the bikeathon will go to help children currently in treatment for cancer
If you are interested in partnering with us on a special event please contact Marcy Kornfeld, Senior Director of Events and Corporate Partnerships at mkornfeld@tgh.org