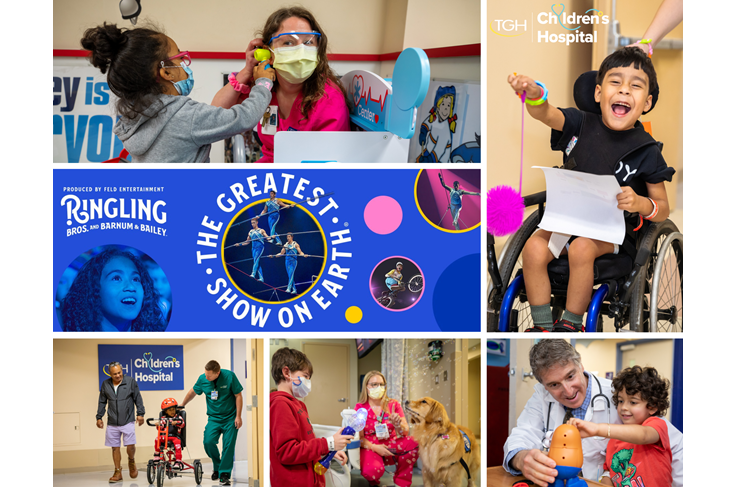 Presented By:


Join us Friday, January 5, 2024
Amalie Arena showtime 7:00pm
Patrons' Party* at 5:30pm
*Patrons' Party available with certain sponsorships
The reimagined Ringling Bros. and Barnum & Bailey® invites Children Of All Ages to a spectacle of superhuman feats, pushing the limits of possibility and thrilling families and fans of all generations. Witness daring and never-before-seen acts on a highwire, trapeze, bicycle, and much, much more.
Benefitting
At Tampa General Hospital's Children's Hospital, world-renowned care for your children and peace of mind for your family join hands. The Children's Hospital provides a comprehensive range of medical, surgical and rehabilitative services for infants, children and adolescents. As the primary teaching hospital for the USF Health Morsani College of Medicine, the Children's Hospital medical staff comprises pediatric specialists and subspecialists available in only a few hospitals statewide.
Click here for sponsorship information.
If you have any further sponsorship questions, please email Haley Miller, Director of Events and Corporate Partnerships, at hmiller@tgh.org.

We look forward to seeing you on January 5th!