Tampa General Hospital Earns Its Seventh Most Wired Award
Published: Nov 4, 2019
By Tampa General Hospital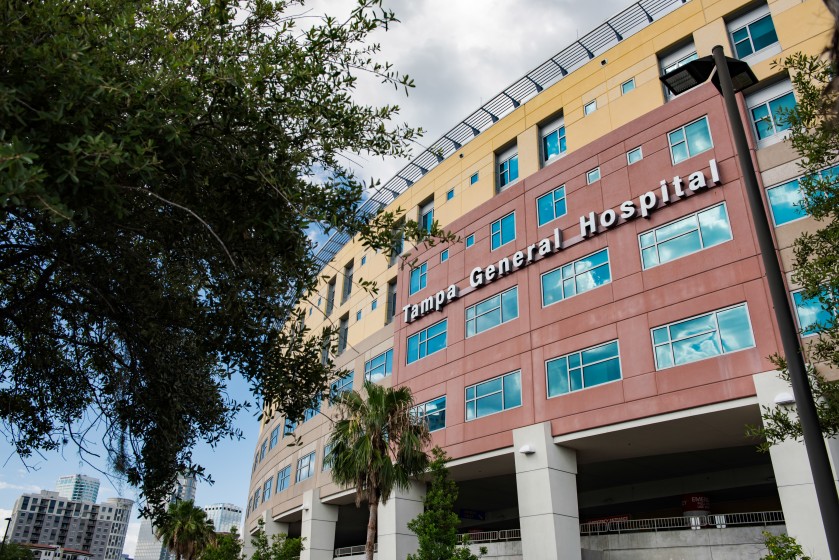 Tampa General recognized for using technology to improve patient care
Tampa, FL (Nov. 4 , 2019) -- Tampa General Hospital has been named one of the nation's Most Wired Hospitals for the seventh consecutive year. The annual award is presented by the College of Healthcare Information Management and Executives (CHIME).
The mission of the CHIME "Healthcare Most Wired" program is to elevate the health care of communities around the world by encouraging the optimal use of information technology. The recognition is designed to improve patient safety and outcomes by driving change in the health care IT industry. 
Tampa General Hospital is one of 46 hospitals in the nation to earn a level 9 award this year out of 10 levels recognized by CHIME. Organizations at this level are leaders in health care technology who actively push the industry forward. They have implemented advanced technologies, leverage them in innovative ways, and encourage adoption across their entire organization. They use technology to improve patient experience, reduce costs and increase patient access to healthcare services.
Some of the advanced technologies these organizations use include cyber safety systems, telehealth solutions, predictive analytics, cost analysis tools, access to data at the point of care, and tools to engage patients and their families throughout the care process.
"TGH's technology division is delighted to be recognized for excellence in health care information technology for the seventh year in a row," said Scott Arnold, TGH executive vice president and chief information officer. "The most rewarding aspect of our job is delivering the latest technology to support our team members and physicians who deliver world-class care to our patients. The team also delivers technology directly to patients with a special purpose to engage them in the care process and provide convenient access to our services. I'm really proud of our whole team."
ABOUT TAMPA GENERAL HOSPITAL
Tampa General Hospital, a 1007-bed non-profit academic medical center, delivers world-class care as the region's only center for Level l trauma and comprehensive burn care. It is one of the nation's busiest adult solid organ transplant centers and is the primary teaching hospital for the USF Health Morsani College of Medicine. With five medical helicopters, Tampa General Hospital transports critically injured or ill patients from 23 surrounding counties to receive the advanced care they need. Tampa General houses a nationally accredited comprehensive stroke center and its 32-bed Neuroscience Intensive Care Unit is the largest on the West Coast of Florida. It also is home to an 82-bed Level IV neonatal intensive care unit, and a state-certified spinal cord and brain injury rehabilitation center. Tampa General Hospital's footprint includes 14 Tampa General Medical Group Primary Care offices, TGH Family Care Center Kennedy, TGH Brandon Healthplex, TGH Virtual Care, 15 outpatient Radiology Centers and a TGH Urgent Care located in Brandon. As one of the largest hospitals in Florida, Tampa General Hospital is first in the state to open a command center in partnership with GE Healthcare. For more information, go to www.tgh.org.