TGH's adult and pediatric trauma centers earn reverification
Published: Apr 2, 2019
By Tampa General Hospital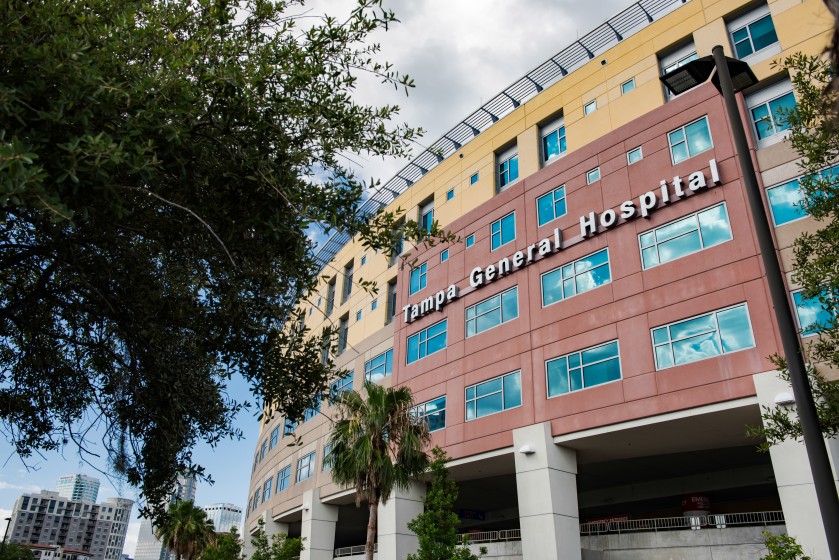 Tampa FL – (April 2, 2019) -- The adult and pediatric trauma programs at Tampa General Hospital earned another three-year verification as Level 1 trauma centers – the highest ranking possible – from the American College of Surgeons.
TGH is the only Level 1 adult and pediatric trauma center in the Tampa Bay area, and one of 10 Level 1 trauma centers in the state. 
"The American College of Surgeons' mission is to ensure optimal patient outcomes across the continuum of care and our trauma team exemplifies this," said Dawn Lewis, nurse manager of Trauma Services at TGH.
TGH's adult trauma center treats more than 1,500 patients a year, Lewis said. 
The Pediatric Trauma Center treated more than 400 trauma patients last year, said Pam Sanders, associate chief nursing officer, and vice president, Women and Children's Services and Adult Dialysis. 
"It is an honor to have our program exceed the rigor of a review by the American College of Surgeons," Sanders said. "That is not a required element to be a Level 1 trauma program, but it does support our commitment to provide the safest care to injured children in our community and beyond. As a parent, you never want your child to be hurt, but when they are, it's a great comfort knowing there is a Level 1 trauma center for children that can help them." 
The reverification was granted by the Verification Review Committee, an ad hoc committee of the Committee on Trauma of the American College of Surgeons. 
The Committee on Trauma's Consultation/Verification Program for Hospitals promotes the development of trauma centers that provide the hospital resources necessary for trauma care, as well as the entire spectrum of care, to address the needs of all injured patients. This spectrum of care encompasses the pre-hospital phase through the rehabilitation process. 
Achieving verification means TGH has voluntarily met criteria that improves the standard of care outlined in the American College of Surgeons' Committee on Trauma's current "Resources for Optimal Care of the Injured Patient" manual, which is essential to ensure trauma care capability and institutional performance. 
There are five verification categories in the committee's program. Each category has specific criteria that must be met by the facility. Each hospital also undergoes an on-site review by a team of experienced reviewers. 
The ACS Committee on Trauma verification program does not designate trauma centers. The program provides confirmation that a trauma center has demonstrated its commitment to providing the highest quality of care for all injured patients.
The establishment and designation of trauma centers is the function of the Florida Department of Health.
###