TGH TOP HOSPITAL IN FLORIDA; ONE OF NATION'S TOP 50 IN 9 MEDICAL SPECIALTIES
Published: Jul 17, 2012
By Tampa General Hospital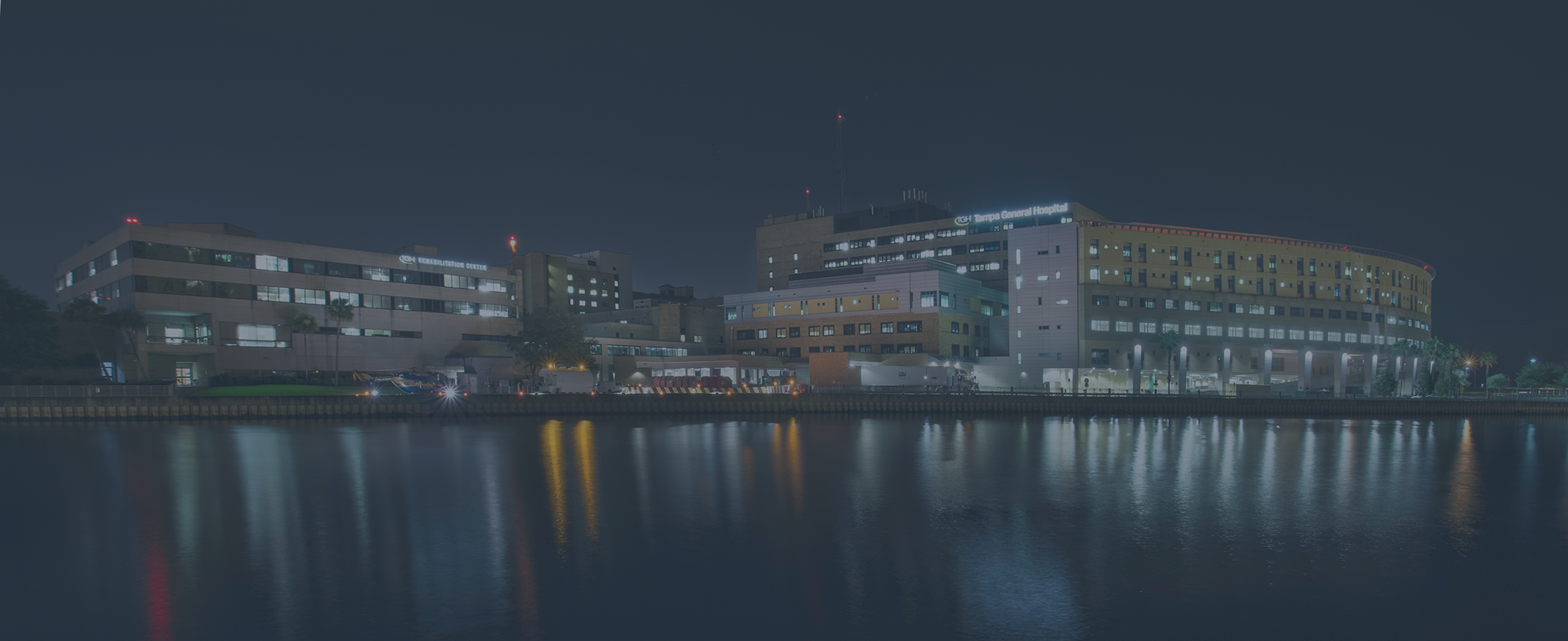 July 17, 2012 (Tampa, FL) - Tampa General is now Florida's highest rated hospital, according to rankings released by U.S. News & World Report's Best Hospitals 2012-13. TGH also was listed among the nation's Top 50 Hospitals in nine medical specialties including:
• Cardiology & Heart Surgery (38th)
• Diabetes & Endocrinology (22nd)
• Ear, Nose & Throat (28th)
• Geriatrics (41st)
• Nephrology (14th)
• Neurology & Neurosurgery (47th)
• Orthopedics (14th)
• Pulmonology (43rd)
• Urology (16th).
In addition, TGH received "High Performing" ratings in three medical specialties: cancer, gastroenterology, and gynecology. A High Performing rating is given to hospitals that perform nearly as well as the nationally rated ones in those medical categories.
Last year, TGH ranked among the country's Top 50 hospitals in seven specialties. It also ranked TGH as the best hospital in the metropolitan Tampa Bay market, a designation that will carry over into 2012-13. The state rankings are a new category developed by U.S. News. The same methodology used to rank the nation's Top 50 Hospitals was applied to Florida hospitals to allow patients to compare hospitals outside of their communities. TGH's national and High Performing ratings led to it becoming the top ranked hospital in the state.
"It's an honor to rank among the nation's elite hospitals," said Ron Hytoff, president and CEO of Tampa General. "But it also carries the responsibility to maintain the high level of medical care reflected in this ranking. It means we must maintain strong partnerships with the USF Health Morsani College of Medicine and with community physicians to ensure our patients get the medical care they deserve."
The 23rd annual edition of Best Hospitals showcases more than 720 of the nation's roughly 5,000 hospitals. Fewer than 150 are nationally ranked in at least one of 16 medical specialties. Avery Comarow, the U.S. News Health Rankings Editor, characterized the rankings as a "GPS-type aid to help steer patients to hospitals with strong skills in the procedures and medical conditions that present the biggest challenges.
"All of these hospitals are the kinds of medical centers that should be on your list when you need the best care," Camarow said. "They are where other hospitals send the toughest cases." The rankings were published by U.S. News in collaboration with RTI International, a research organization based in Research Triangle Park in North Carolina. Highlights of the 2012-13 rankings will appear in the U.S. News Best Hospitals 2013 guidebook, to go on sale in August. The complete rankings and methodology are available at http://health.usnews.com/best-hospitals.
About U.S. News & World Report U.S. News & World Report is a multi-platform publisher of news and analysis, which includes the digital-only U.S. News Weekly magazine, U.S. News & World Report  can also be found on http://usnews.com/, andwww.rankingsandreviews.com. Focusing on Health, Personal Finance, Education, Travel, Cars, and Public Service/Opinion, U.S. News has earned a reputation as the leading provider of service news and information that improves the quality of life of its readers. U.S. News & World Report's signature franchise includes its News You Can Use® brand of journalism and its annual "Best" series of consumer web guides and publications that include rankings of colleges, graduate schools, hospitals, mutual funds, health plans, and more.