Tampa General Hospital Receives National Recognition for Innovation
Published: Sep 24, 2019
By Tampa General Hospital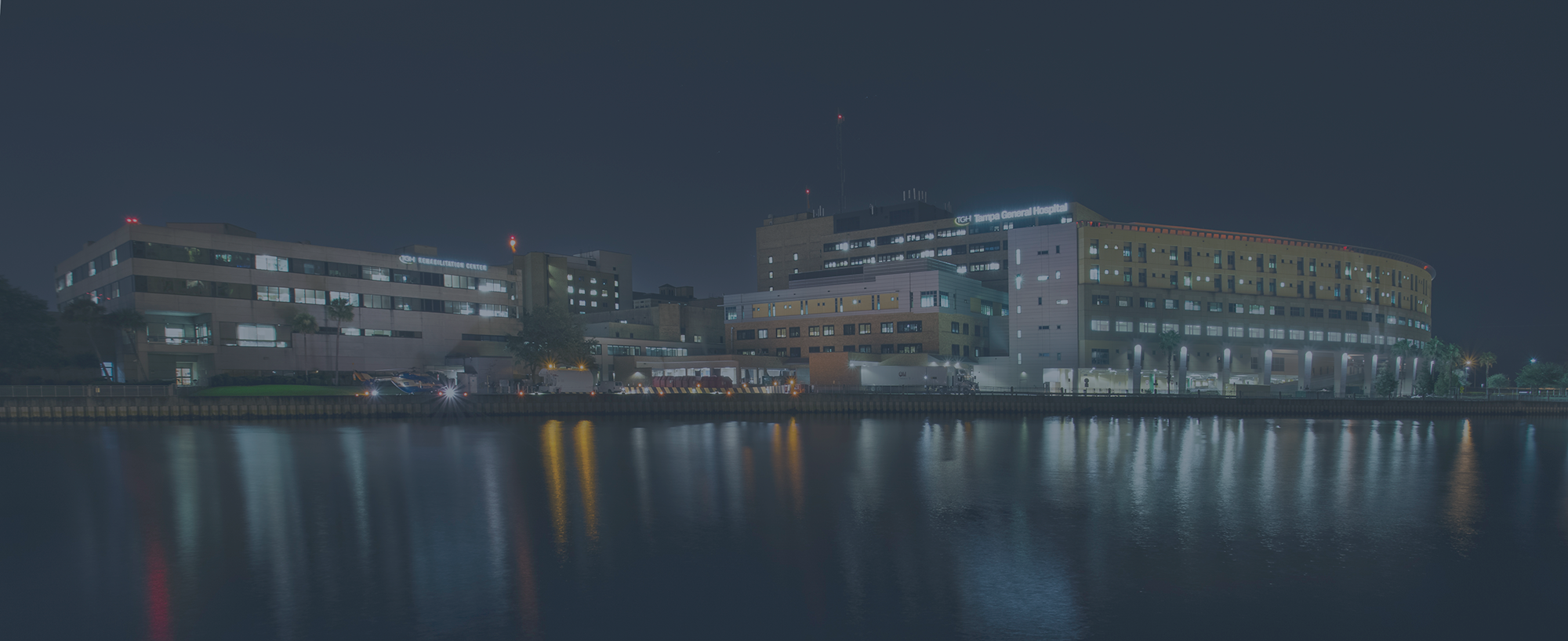 Tampa General Hospital is one of 40 U.S. hospitals and health systems recognized by Becker's Hospital Review for its innovation programs.
Tampa General is the only hospital in the Tampa Bay area, and one of only two in Florida, to be named to Becker's nationwide list, which recognized hospitals and health systems committed to staying at the forefront of change in health care.
Tampa General was recognized specifically for its recent launch of CareComm, a high-tech "mission control" clinical command center that uses artificial intelligence and predictive analytics to improve and better coordinate care at lower cost.
CareComm has been developed in partnership with GE Healthcare. It features 20 artificial intelligence apps, video walls with 38 large screens, 32 work stations, multiple computer systems, and a multi-disciplinary clinical team that includes doctors, nurses, and allied health professionals. CareComm staff use these resources to predict the needs of patients and team members before they arise. With CareComm, Tampa General can anticipate potential roadblocks and issues in the care process, ensuring that rooms, equipment and medical professionals will be available for patients as soon as they're needed.
By providing the tools and resources the care delivery teams need, Tampa General is able to provide better patient care with better outcomes for the patients. Because Tampa General's CareComm team is focusing on smoothing each patient's journey through the hospital, the clinical team at the bedside has more time to spend with the patient. CareComm provides equipment and resources at the finger tips of team members. 
Since CareComm opened, Tampa General Hospital has shortened patients' average length of stay by half a day and saved more than $10 million -- savings that ultimately benefit team members and patients.
As one of the 2019 Most Wired Hospitals, Tampa General also partners with other medical centers and private practices to advance healthcare innovation. It is the teaching hospital of the USF Health Morsani College of Medicine.
This is the latest among several honors for Tampa General Hospital, including:
The hospital recently received its fourth consecutive Magnet designation, the highest national honor in professional nursing practice.
U.S. News & World Report ranks TGH as the #1 hospital in Tampa Bay, with national ranking in five specialties.
Becker's Healthcare also recently named TGH as one of the 100 Great Hospitals in America for 2019 – the sixth year in a row for this distinction.
ABOUT TAMPA GENERAL HOSPITAL
Tampa General Hospital, a 1007-bed non-profit academic medical center, delivers world-class care as the region's only center for Level l trauma and comprehensive burn care. It is one of the nation's busiest adult solid organ transplant centers and is the primary teaching hospital for the USF Health Morsani College of Medicine. With five medical helicopters, Tampa General Hospital transports critically injured or ill patients from 23 surrounding counties to receive the advanced care they need. Tampa General houses a nationally accredited comprehensive stroke center and its 32-bed Neuroscience Intensive Care Unit is the largest on the West Coast of Florida. It also is home to an 82-bed Level IV neonatal intensive care unit, and a state-certified spinal cord and brain injury rehabilitation center.Tampa General Hospital's footprint includes 14 Tampa General Medical Group Primary Care offices, TGH Family Care Center Kennedy, TGH Brandon Healthplex, TGH Virtual Care, 15 outpatient Radiology Centers and a TGH Urgent Care located in Brandon. As one of the largest hospitals in Florida, Tampa General Hospital is first in the state to open a command center in partnership with GE Healthcare. For more information, go to www.tgh.org.