Tampa General Hospital Earns URAC Accreditation in Specialty Pharmacy Designation demonstrates the highest level of commitment to quality health care
Published: Oct 30, 2019
By Tampa General Hospital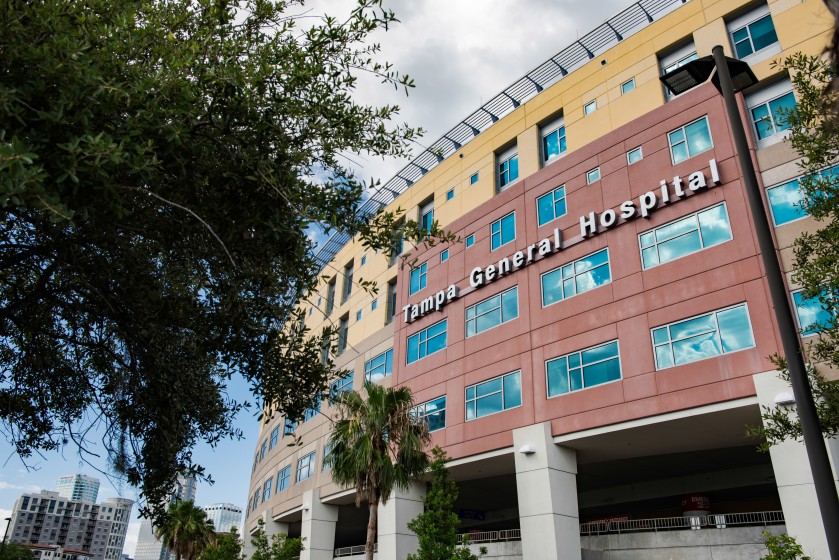 Tampa, FL. (Oct. 30) -- Tampa General Hospital has earned URAC accreditation in Specialty Pharmacy.
URAC is the independent leader in promoting health care quality through leadership, accreditation, measurement and innovation. By achieving this status, Tampa General Hospital has demonstrated a comprehensive commitment to quality care, improved processes and better patient outcomes.
"Specialty pharmacies are distinct from traditional pharmacies. Patients often need additional support such as prior authorization, financial assistance, and education to access their medications, adhere to their drug regimen, and manage side effects," said Monica De Robertis Costa, TGH Pharmacy Services administrator.  
Tampa General Hospital's specialty pharmacy handles medications for complex chronic conditions, including medicines that require special handling and monitoring. For example, one of the pharmacy's programs educates transplant patients on all the new medications they will need after surgery. The pharmacy manages about 2,300 patients and ships roughly 130 specialty medication packages each day.
"It's necessary for specialty pharmacies to provide a higher level of treatment for patients so desired outcomes are achieved. Tampa General Hospital shows dedication to patient education and safety through the recognition of quality it received with URAC's independent accreditation," said URAC's President and CEO Shawn Griffin, M.D. "With URAC accreditation, people know that Tampa General strives to adhere to industry best practices."
ABOUT TAMPA GENERAL HOSPITAL
Tampa General Hospital, a 1007-bed non-profit academic medical center, delivers world-class care as the region's only center for Level l trauma and comprehensive burn care. It is one of the nation's busiest adult solid organ transplant centers and is the primary teaching hospital for the USF Health Morsani College of Medicine. With five medical helicopters, Tampa General Hospital transports critically injured or ill patients from 23 surrounding counties to receive the advanced care they need. Tampa General houses a nationally accredited comprehensive stroke center and its 32-bed Neuroscience Intensive Care Unit is the largest on the West Coast of Florida. It also is home to an 82-bed Level IV neonatal intensive care unit, and a state-certified spinal cord and brain injury rehabilitation center. Tampa General Hospital's footprint includes 14 Tampa General Medical Group Primary Care offices, TGH Family Care Center Kennedy, TGH Brandon Healthplex, TGH Virtual Care, 15 outpatient Radiology Centers and a TGH Urgent Care located in Brandon. As one of the largest hospitals in Florida, Tampa General Hospital is first in the state to open a command center in partnership with GE Healthcare. For more information, go to www.tgh.org.
About URAC
Founded in 1990, URAC is the independent leader in promoting healthcare quality through leadership, accreditation, measurement and innovation. URAC is a nonprofit organization using evidence-based measures and developing standards through inclusive engagement with a range of stakeholders committed to improving the quality of healthcare. Our portfolio of accreditation and certification programs span the healthcare industry, addressing healthcare management, healthcare operations, health plans, pharmacies, telehealth providers, physician practices, and more. URAC accreditation is a symbol of excellence for organizations to showcase their validated commitment to quality and accountability.
##