TGH named to list of "top 150 places to work in healthcare"
Published: May 22, 2019
By Tampa General Hospital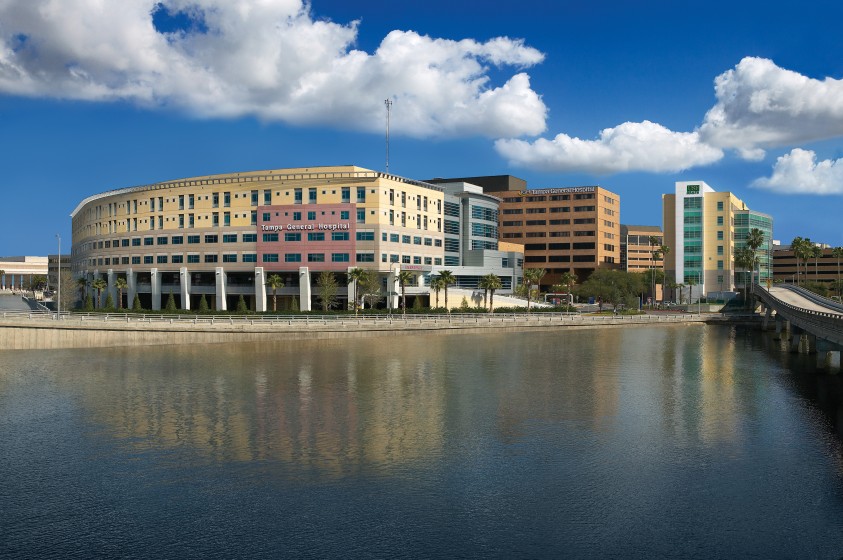 TAMPA, FL (May 23, 2019) -- Tampa General Hospital has been named one of the "150 top places to work in healthcare" by Becker's Hospital Review, placing it among the best U.S. hospitals for professional growth opportunities, work/life balance and other benefits for its roughly 8,000 team members.
The 2019 list recognizes institutions which offer "benefits and opportunities for employees to build successful careers above and beyond the average healthcare provider or company," Becker's said Tuesday.
Tampa General was specifically recognized for its comprehensive benefits program, on-site day care, vacation time and a 5,000-square-foot fitness center offering workout space, personal trainers and massage therapy for employees.
"This recognition reflects Tampa General's deep commitment to all its team members and physician partners," said TGH President and CEO John Couris. He also praised the hospital's HR department for its "creativity and team member-centric approach to innovative programs and services."
"This recognition is really a reflection of the commitment and compassion exhibited by our team members," said Chris Roederer, senior vice president of Human Resources. "We develop these programs because we want to support the team members who do so much to help our patients."
Becker's said the list highlights hospitals and healthcare companies that "promote diversity within the workforce, employee engagement and professional growth." The publication bases its list on nominations and its own research.
ABOUT TAMPA GENERAL HOSPITAL
Tampa General Hospital, a 1007-bed non-profit academic medical center, delivers world-class care as the region's only center for Level l trauma and comprehensive burn care. It is one of the nation's busiest adult solid organ transplant centers and is the primary teaching hospital for the USF Health Morsani College of Medicine. Advancing medicine through innovation, Tampa General houses a nationally accredited comprehensive stroke center, an 82-bed Level IV neonatal intensive care unit, and a state-certified spinal cord and brain injury rehabilitation center. For more information, go to www.tgh.org.