LifePath Hospice Opening New Inpatient Hospice Unit at Tampa General Hospital
Published: Sep 26, 2018
By Tampa General Hospital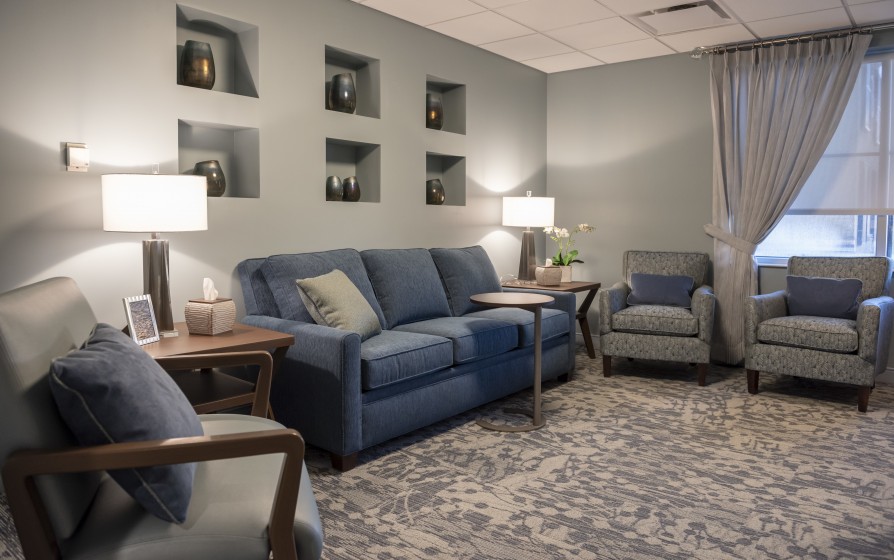 16-bed Unit First of its Kind in Hillsborough County
TAMPA, FL (September 26, 2018 -- Located on the fourth floor in the East Pavilion at Tampa General Hospital (TGH), LifePath Hospice will open its new inpatient hospice unit on Monday, October 1. The 8,500 square-foot unit featuring 16 private rooms is the first of its kind in Hillsborough County.
"We are excited to partner with an organization like TGH that provides excellent, innovative care," said Andrew Molosky, MBA, FACHE, CHPCA, president and chief executive officer, Chapters Health System. "We both believe strongly in fostering an environment that focuses on offering compassion and comfort care for patients and their loved ones at the end of life."
The hospice unit provides short-term, round-the-clock care for individuals who have terminal illnesses and require acute medical care. LifePath Hospice team members work with the patient, family and physician to develop an individualized care plan to offer intensive treatment during a medical crisis.
"The hospice inpatient unit will provide a place where patients at the end of life can receive optimal care," continued Dr. Vincent Perron, vice president of medical affairs and associate chief medical officer, TGH. "Hospice personnel will bring expertise and a unique skill set to better care for our patients at this most difficult time."
The LifePath Hospice unit at TGH is designed with most of the amenities one would find in their own home. Family and friends may visit any time and stay overnight. Within the unit, there is a kitchenette, lounge and on-site laundry room for use by families and guests.
"As in all LifePath Hospice settings, our physicians, nurses, social workers, dietary personnel, chaplains and trained volunteers are available to support patients and their loved ones," added Molosky. "Our professional staff members provide quality clinical care, pain control, symptom management and psychosocial and spiritual support."
---