Tampa General Hospital named one of America's 100 great hospitals
Published: May 7, 2018
By Tampa General Hospital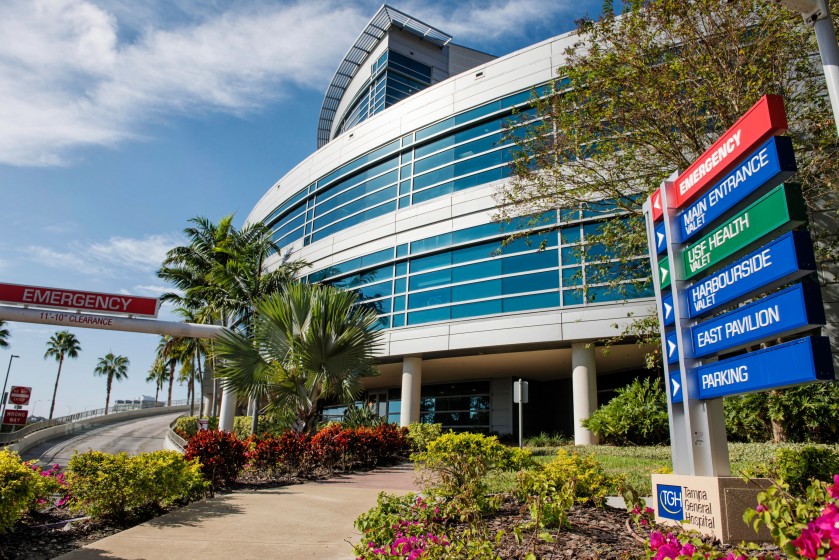 For the fifth consecutive year, Becker's Healthcare, a leading source of business and legal information for healthcare executives, named Tampa General Hospital (TGH) one of the "100 Great Hospitals in America."
TGH is the only hospital on Florida's west coast, and one of only three hospitals in the state to make this year's list.
The Becker's Hospital Review website states that "hospitals on the list have been recognized nationally for excellence in clinical care, patient outcomes, and staff and physician satisfaction. These institutions are industry leaders that have achieved advanced accreditation and certification in several specialties."
It noted TGH's ranking as the best hospital in the Tampa area and the number two hospital in Florida by U.S. News & World Report for 2017-18. TGH is also known for its Level 1 trauma center, its regional burn center and its transplant center, which is recognized as one of the busiest in the nation.
The hospital also operates a comprehensive stroke center, a Level four 82-bed Neonatal Intensive Care Unit, and a 32-bed Neuroscience ICU. TGH also earned the Consumer Choice Award from the National Research Corp. for 11 straight years and has earned certification from the Joint Commission in five medical specialties: Benign Esophageal Disorder; Joint Replacement-Hip; Joint Replacement-Knee; Joint Replacement-Shoulder; and Orthopedic Trauma. TGH also received an advanced certification for its Ventricular Assist program.
###