Tampa General Names New CEO
Published: Jun 5, 2017
By Tampa General Hospital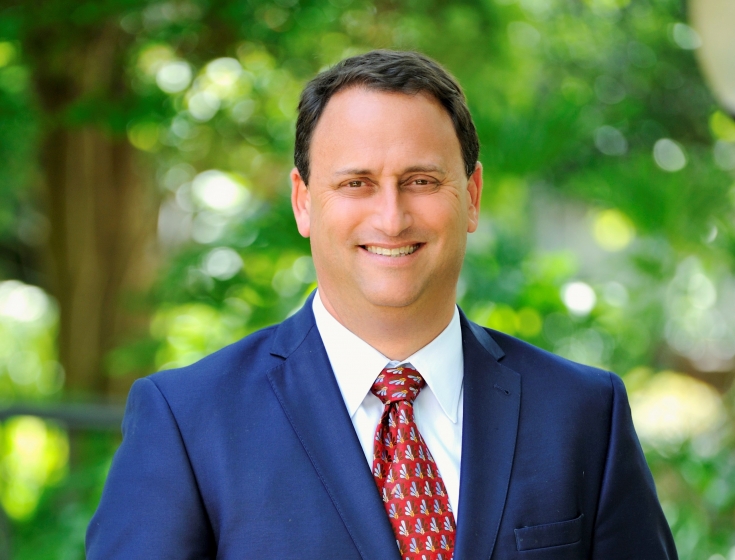 Tampa, FL (June 5, 2017) – Tampa General Hospital is pleased to announce that John Couris will become its next president and chief executive officer. Couris currently is president and CEO of Jupiter Medical Center, a 327-bed not-for-profit hospital in Jupiter, FL, a position he has held since June 2010.
The TGH Board organized a CEO search committee in January 2017 and hired a consultant to conduct a nationwide search. Through an exhaustive and in-depth process, the committee interviewed numerous candidates from various backgrounds and finally decided to offer the position to John Couris because of his experience and passion in academic medicine, his knowledge of the Florida market, his executive experience and his high level of energy and enthusiasm.
"John Couris brings the talent and energy that a great institution like TGH so richly deserves," said John Brabson, chair of the TGH governing board. "He's a dynamic leader with a passion for quality, innovation and excellence."
Dr. Charles Lockwood, dean of the USF Health Morsani College of Medicine, was a member of the search committee and praised the selection.
"I am very much looking forward to working with Mr. Couris," he said. "John has shown a deep understanding of TGH and its unique role as one of the top teaching hospitals in Florida."
Couris launched his professional hospital career in 1990 at Massachusetts General Hospital in Boston, one of the premier academic medical centers in the country. During his nearly ten years at Mass General, he served in various leadership positions.
He joined the BayCare system in August 2000 as a vice president at Morton Plant Mease Health Care in Clearwater. In September 2006, he was named Morton Plant Mease North Bay Hospital's chief operating officer.
In 2010 he became the CEO and president of Jupiter Medical Center, where he forged partnerships with such notable providers as Mount Sinai Hospital in New York and Nicklaus Children's Hospital in Miami.
Couris was involved in the formation of a clinically-integrated network with more than 300 physicians to provide high-quality, low-cost care to the community and regional businesses. He also led a $50 million expansion plan that included a $30 million investment in medical technology, a new pediatric unit, and a comprehensive cancer institute.
Couris also established a $300 million fundraising campaign for critically needed medical services, including advanced cardiac care, expanded pediatric services and comprehensive stroke care.
During his tenure at Jupiter Medical Center, the hospital earned an "A" rating from LeapFrog Group and a four star rating from the Centers for Medicare and Medicaid Services. Those performance rankings helped place Jupiter in the state's top 10 percent of hospitals.
"It is a true honor to be selected as the next leader of TGH," said Couris. "It is a great institution with a long history of excellence. Working together as a team, I know in my heart that TGH's best days lie ahead, and together with USF and all the members of our medical staff, we will achieve its full potential as a world class destination for healthcare excellence."
Dr. Ravi Bukkapatnam, the chief of staff at Tampa General and a member of the selection committee, said Couris was the first choice of the medical staff leadership. "He showed us a deep understanding of the rich history and culture of TGH," Dr. Bukkapatnam said. "He understands the importance of patient quality and patient satisfaction in a way that will benefit Tampa General moving forward."
"Tampa General is at a critical juncture in its continuing evolution to become a world class medical center. As the teaching hospital for USF Health, the only Level I Trauma Center on the west coast of Florida and a leading safety net hospital in the state, it is critically important that we have the best possible leadership. I am confident we will have that in John Couris," said John Brabson, chairman of the TGH governing board. 
Couris will start on Sept. 1, 2017. Until then, TGH will continue to be led by Steve Short, acting President and CEO.