REGIONAL BURN CENTER AT TAMPA GENERAL HOSPITAL RECEIVES VERIFICATION FROM THE AMERICAN BURN ASSOCIATION AND THE AMERICAN COLLEGE OF SURGEONS' COMMITTEE ON TRAUMA
Published: Mar 14, 2007
By Tampa General Hospital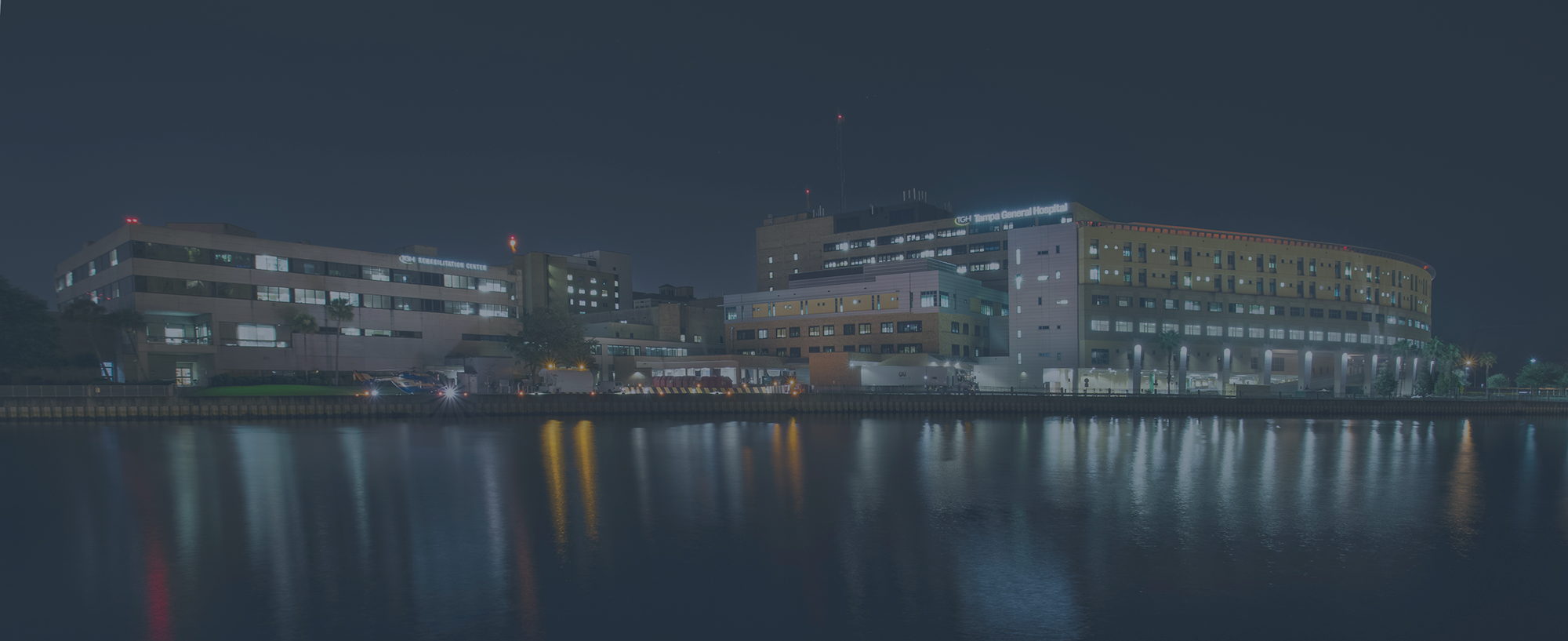 Tampa (March 14, 2007) – The burn care service at Tampa General Hospital has once again received the highest honor a burn center can receive: Verification by the American Burn Association (ABA) and the Committee on Trauma (COT) of the American College of Surgeons (ACS). The hospital voluntarily met criteria that ensure burn center capability and institutional performance, providing optimal care for its patients.
TGH became the first burn center in Florida to be verified in 2003 and recently went through another rigorous review process, meeting the most stringent guidelines to achieve this status. The only other verified burn center in Florida is at Shands in Gainesville.
Established jointly by the American College of Surgeons and the American Burn Association in 1995, the Burn Center Verification/Consultation Program for hospitals promotes the development of burn centers in which participants provide the hospital resources necessary for optimal care of burn patients. This spectrum of care extends from the Pre-Hospital phase through the rehabilitation process.
In order to receive verification, each hospital undergoes an on-site review by a team of experienced surgeons, who use the current Burn Care chapter in the ACS' s Resources for the Optimal Care of the Injured Patient manual as a guideline in conducting the survey.
The American Burn Association is a multidisciplinary not-for-profit organization first organized in 1967 to stimulate and sponsor the study and research in the treatment and prevention of burns, to provide a forum for presentation of such knowledge, to foster training opportunities for individuals interested in burns, and to encourage publications pertaining to the foregoing activities. Care of the burn patient is truly multidisciplinary, requiring expertise provided by physicians, scientists, nurses, and therapists in critical care, infection, metabolism, nutrition, wound care, reconstruction, and rehabilitation. It is essential that those who care for burn patients be well informed in these areas, especially since tremendous advances in the care of burn patient are being made at a rapid pace in many scientific fields.
The American College of Surgeons is a scientific and educational association of surgeons that was founded in 1913 to raise the standards of surgical education and practice and to improve the care of the surgical patient. Longstanding achievements have placed the College in the forefront of American surgery and have made it an important advocate for all surgical patients.
Burn Center verification status is noted in the Burn Care Resource Directory posted on the ABA website: www.ameriburn.org