Major TGH Milestone: 100th Liver Transplant this Year
Published: Sep 30, 2019
By Tampa General Hospital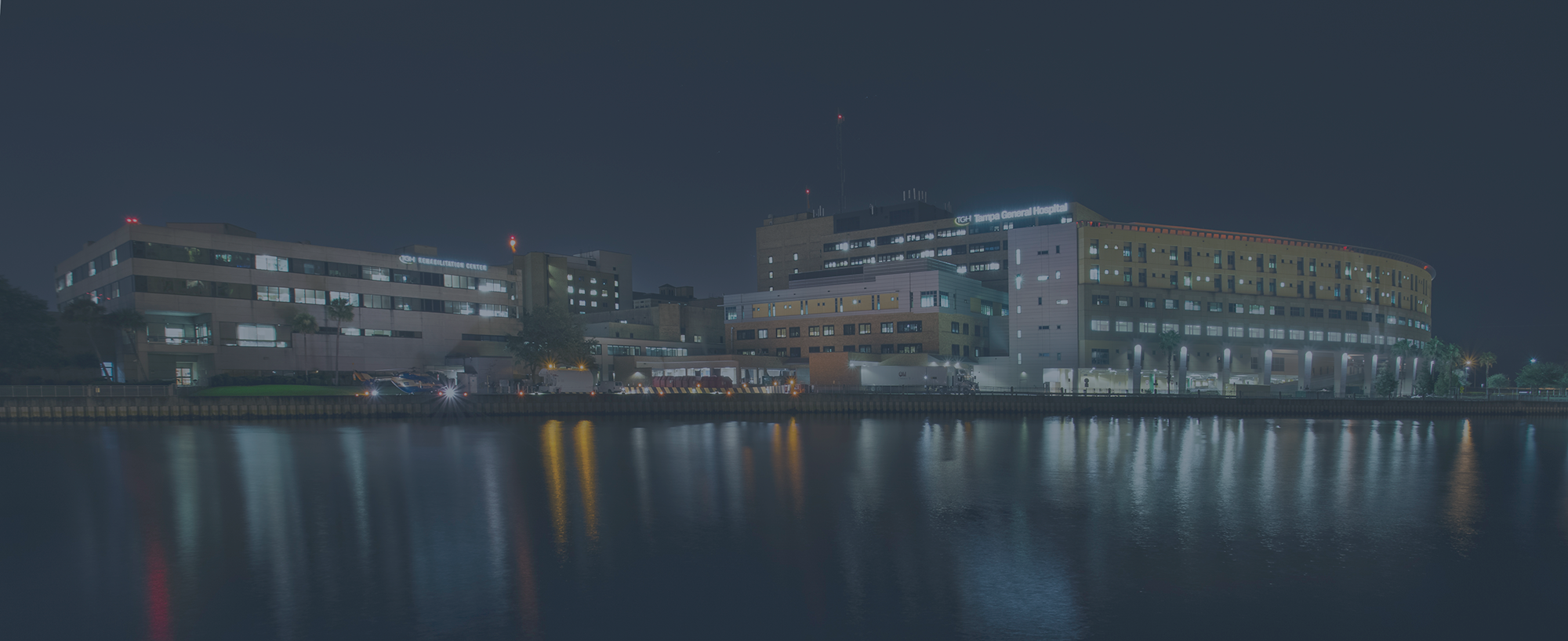 TAMPA, FL (Sept. 27, 2019) – Tampa General Hospital has successfully performed 100 liver transplants so far in 2019 and is on pace to perform more than 500 transplants this year.
At this rate, Tampa General is on track to perform more liver transplants in 2019 than ever in its history. Tampa General ranks as the 9th busiest center for adult liver transplants in the nation, according to the most recent publicly reported data.
Over the years, many studies have shown that patients do better when they undergo surgeries in large surgical centers where the surgical teams perform complex procedures more often. Surgical teams that operate more often become more proficient. Increased proficiency leads to better quality. And better quality outcomes are linked to lower costs. The same is true of liver transplants. For example, a 2004 University of Michigan study found safer outcomes at high-volume centers and a higher risk of death at centers that performed few transplants.
At Tampa General, all 100 patients survived their surgeries and 30-day recovery period, a commonly measured benchmark in transplant surgeries.
Tampa General is the 5th busiest organ transplant centers in the nation. It is one of the few hospitals nationwide to have performed more than 10,000 transplants. The hospital also performs heart, lung, adult and pediatric kidney and pancreas transplants.
 "Research very clearly shows a correlation between surgeon and surgical team proficiency and high volume," said John Couris, president and CEO of Tampa General. "Simply put, surgeons who work in a high volume, busy academic medical center like ours become more skilled and have better outcomes, which ultimately leads to lower cost."
For example, in this 2017 study, Mayo Clinic researchers found that patients who underwent a specific surgical procedure at high-volume centers had fewer complications during and after surgery, experienced shorter hospital stays, and lower costs.
Tampa General is committed to offering its transplant patients the same kind of improved outcomes and lower costs, said Dr. Kiran Dhanireddy, executive director of Tampa General's Transplant Institute. 
"We've had an incredible year, meeting the needs of our community, and surpassing 100 transplants before we ever thought possible," Dr. Dhanireddy said. "We want to continue to provide the best care possible for our patients and families and save as many lives as we can."