USF/TGH PHYSICIANS HELP PATIENT'S DREAM OF HEALTHY BABY COME TRUE
Published: Oct 26, 2012
By Tampa General Hospital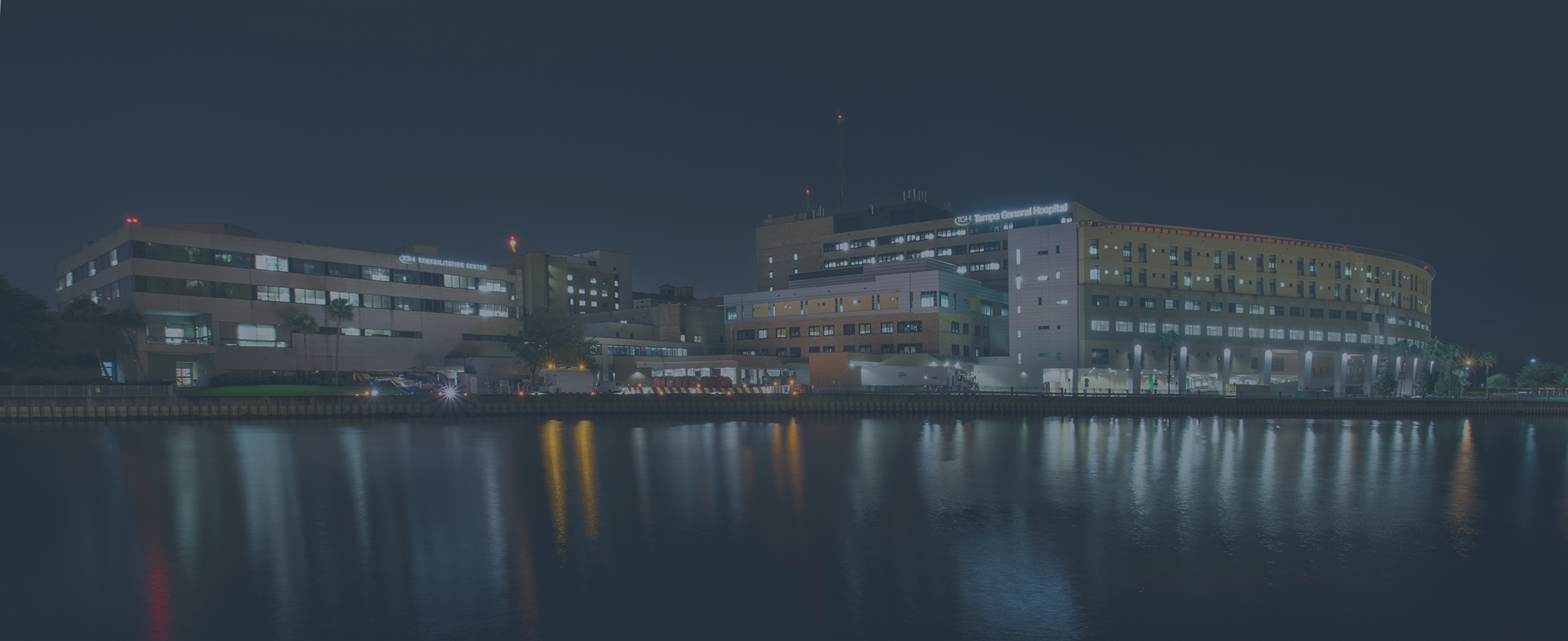 Cynthia Coniglio with new daughter Raven, a few days old.
Tampa, FL (Oct. 26, 2012) - A long-delayed dream came true this week at Tampa General Hospital when Cynthia Coniglio finally delivered a healthy baby girl at 38 weeks. Over the years, Coniglio, 38, struggled through lost pregnancies because her cervix was too short to close tight enough throughout pregnancy to keep the baby in place. For years, surgeons have treated insufficiencies of the cervix in pregnant women with what's called cerclage – a single stitch to hold the cervix in place and help prevent a miscarriage or preterm birth. Also known as "cervical stitch surgery," the procedure is traditionally done through the vagina, but when this is technically difficult or impossible the cerclage can be done through the abdomen. Coniglio had already experienced a failed transvaginal cervical stitch surgery and lost part of her cervix to other previous complications when she sought out USF Health's Maternal Fetal Medicine team at Tampa General. Her 18-month-old daughter Clover was born several months prematurely, and requires special medical care. "I just couldn't to go through another emotional rollercoaster of a miscarriage or spending months in the neonatal intensive care unit," said Coniglio, who lives in Brooksville, FL. "I believed if anyone could save my pregnancy it would be physicians at a teaching hospital, because they try new things." complex case lended itself to innovative thinking about how to best reduce risk to mother and baby. Valerie Whiteman, MD, interim director of Maternal-Fetal Medicine at USF Health, enlisted the help of Urogynecology Director Lennox Hoyte, MD, an expert in laparoscopic gynecological surgery using the da Vinci robot. In June, once Coniglio reached 12-1/2 weeks of pregnancy, Dr. Hoyte and Whiteman used the daVinci robot to create the cerclage through the abdomen, and seal the cervix long enough for Coniglio's healthy delivery.
USF Health's Dr. Lennox Hoyte, left, and Dr. Valerie Whiteman, right, with patient Cynthia Coniglio and new baby girl at Tampa General Hospital.
It was the first robot-assisted transabdominal cervical cerclage at Tampa General Hospital. "Cynthia's cervix was so short that it was like keeping the baby in a house with no foundation," Dr. Whiteman said. "Most cervical cerclages are still done transvaginally, but that wasn't feasible here, so we decided to go in from above (with several small stitches through the abdomen)." "When you're negotiating the tight spaces of a pelvis, with a pregnant uterus and big blood vessels, there's no room for error," she said. "The beauty of the robot is that it can articulate in places that the surgeon's hands can't, thereby reducing potential risks." Laparoscopic, or minimally invasive surgery, involves the doctor making several small incisions used to slip in tiny cameras and specially designed surgical instruments to perform the procedure. Surgeons manipulate these instruments inside the body remotely with devices similar joysticks, while visualizing what's happening from video monitors near the operating table. Dr. Hoyte describes the process like "operating with chopsticks." The integration of robotics into this process allows surgeons to precisely direct challenging procedures as if they were using their own hands and fingers. The dexterity and superior visualization of the robotic system helps complex surgical procedures, such as an advanced cervical cerclage, go more smoothly, he said. But, Dr. Hoyte emphasized, the real story is not the technical advances but the happy outcome for all. Coniglio's cervix remained stable for the rest of her pregnancy. She delivered a full-term, 6-pound, 14-ounce, 20-inch baby girl, Raven, by C-section on Tuesday, Oct. 23. "It's amazing; I cried when she was born. She looked so big and healthy," Coniglio said. "She wouldn't be here without Dr. Whiteman and Dr. Hoyte."