TGH and Home Base have teamed up to help heal the invisible wounds of service for Tampa Bay area veterans through physical exercise and healthy habits. Veterans can register today for FREE and start taking advantage of the many program benefits.

Tampa General Hospital and Home Base, a Red Sox Foundation and Massachusetts General Hospital program, have formed a partnership to help Tampa Bay area veterans develop healthy ways to build resiliency against post-traumatic stress, depression, and anxiety through the Home Base Warrior Health & Fitness program.

Led by trained fitness specialists and based at the TGH Fitness Center, the Home Base Warrior Health & Fitness program is free for veterans and designed to improve their health and well-being through: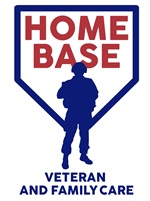 Fitness evaluations and personally tailored exercise programs

Nutrition and meal planning counseling

Health education

Warrior yoga and resiliency training

90 days of group training sessions
Home Base Warrior Health & Fitness program participants will receive a 90-day complimentary membership to the TGH Fitness Center, which includes up to three complimentary one-hour training sessions per week.

Participants will also receive:
Unlimited access to virtual and live group fitness classes

The ability to track health metrics, schedule sessions, and much more using the TGH Fitness Center app

Consultation with a TGH-registered dietician and an opportunity to take part in a hands-on, step-by-step cooking class
Who Is Eligible?
The Home Base Warrior Health & Fitness program at Tampa General is open to all veterans, regardless of ability or discharge status. Veterans are required to register in order to participate and can register online.

For more information, contact Jaime Fernandez at 305-972-9951 or by email at jfernandez7@partners.org.
Helping Veterans Live a Healthy Lifestyle
Veterans who completed Home Base's Warrior Health & Fitness program saw significant improvements in key medical indicators of fitness.
54% increase in cardiovascular endurance
45% increase in overall strength
29% decrease in body mass index (BMI)
17% decrease in body fat percentage
"The experience and wealth of knowledge you receive from Home Base's trainers, registered dietitian, and mental health coaches are amazing! They not only help you from step one, they help you every step of the way. This program helped give me back a piece I missed from my military life."
- Veteran Participant
Did You Know?
Home to MacDill Air Force Base and U.S. Special Operations Command, the Tampa Bay region has the 27th largest population of veterans in the country totaling 98,000 according to the U.S. Department of Veteran Affairs.
Support Home Base at TGH
If you are interested in learning more about supporting the Home Base Warrior Health & Fitness program at TGH, please contact Evan McCullough at emccullough@tgh.org.
About Home Base
Home Base, a Red Sox Foundation and Massachusetts General Hospital Program, is dedicated to healing the invisible wounds for veterans, service members and their families through world-class clinical care, wellness, education and research. As a National Center of Excellence headquartered in Boston's Charlestown Navy Yard, Home Base operates the largest private-sector clinic in the nation devoted to healing invisible wounds such as post-traumatic stress disorder, traumatic brain injury, anxiety, depression, co-occurring substance use disorder, military sexual trauma and family relationship challenges. For more information about Home Base, visit www.homebase.org.
About the TGH Fitness Center
The TGH Fitness Center is located on Tampa General Hospital's main campus at 1 Davis Blvd on the third floor. It is outfitted with the latest, internet-accessible exercise equipment, including FreeMotion treadmills, ellipticals, free weights, stationary bikes and more. TGH Fitness Center locker rooms offer showers, keyless lockers and towel service.