Tampa General Hospital expands Thyroid & Parathyroid Institute
Published: May 15, 2019
By Tampa General Hospital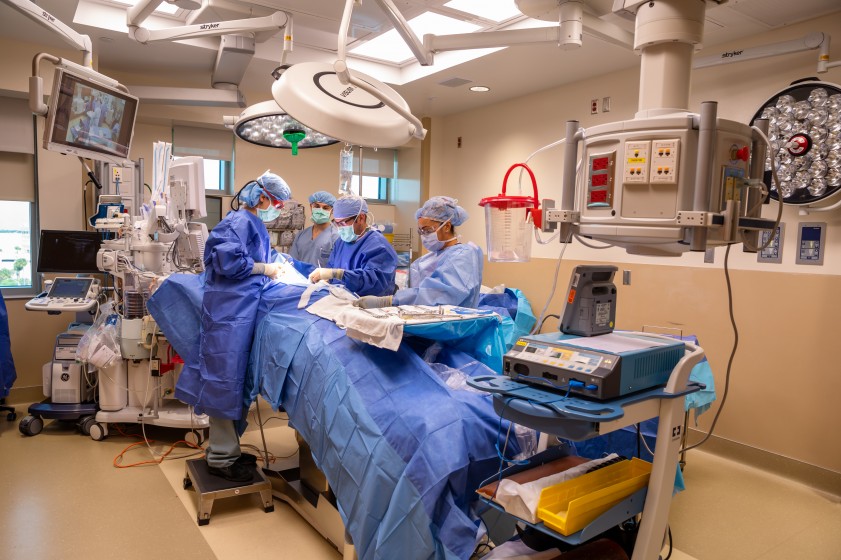 TAMPA, Fla. -- Tampa General Hospital has expanded its internationally known Thyroid & Parathyroid Institute by adding four new operating rooms, renovating three existing operating rooms and additional facilities and making improvements to the lobby and waiting area.
The institute already draws patients from around the world who need surgery on their thyroid glands, which control several body processes related to metabolism, or their parathyroid glands, which regulate blood calcium levels.
"From the moment the patient walks in the door, they're treated to a streamlined, patient-centered experience," said Dr. Deva Boone, parathyroid medical director. Part of what makes the institute special is the fact that it has so many different medical professionals who work exclusively in thyroid and parathyroid care, she added.
"We're fortunate that Tampa General Hospital is putting a spotlight on these disorders and offering treatment that is both top-quality and convenient," said Dr. Gary Clayman, thyroid medical director.
The TGH Thyroid & Parathyroid Institute is dedicated entirely to thyroid and parathyroid patients. This means patients receive world-class care from medical professionals who have many years of experience diagnosing and treating benign and cancerous thyroid disorders and parathyroid disorders.
The new operating rooms and the other renovations will be unveiled in an open house on Thursday evening, May 16.
ABOUT TAMPA GENERAL HOSPITAL
Tampa General Hospital, a 1007-bed non-profit academic medical center, delivers world-class care as the region's only center for Level l trauma and comprehensive burn care. It is one of the nation's busiest adult solid organ transplant centers and is the primary teaching hospital for the USF Health Morsani College of Medicine. Advancing medicine through innovation, Tampa General houses a nationally accredited comprehensive stroke center, an 82-bed Level IV neonatal intensive care unit, and a state-certified spinal cord and brain injury rehabilitation center. For more information, go to www.tgh.org.