Tampa General Medical Group Announces Opening of TGMG Apollo Beach
Published: Nov 4, 2016
By Tampa General Hospital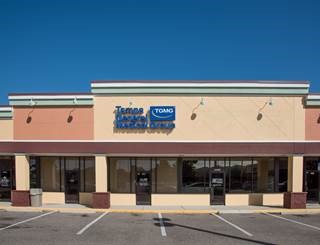 TGMG Apollo Beach has officially opened!  Serving patients 18 of age and older, the medical center is located at 6488 North U.S. Hwy 41 in Apollo Beach.
The center is open Monday to Friday from 7:30am to 5pm and Dr. Heather Amos is now accepting new patients.
The following open houses will be held to meet Dr. Amos and staff:
Friday, November 11:   3:00 - 4:30 pm
Wednesday, November 30:   3:00 - 4:30 pm
Friday, December 9:    3:00 - 4:30 pm
Appointments can be scheduled by calling: (813) 844-7500
Biography – Dr. Heather Amos
Dr. Amos is a board-certified osteopathic family medicine physician. She completed her medical degree at Nova Southeastern University in Fort Lauderdale, FL in 2005 and a residency in family medicine at Valley Hospital Medical Center in Las Vegas, NV in 2009 where she served as chief resident from 2008-2009.
Dr. Amos previously practiced in the outpatient setting at West Florida Hospital Clinic as well as Singing River Hospital System in Mississippi. She is a member of the American Osteopathic Association, American College of Osteopathic Family Physicians and the Escambia County Medical Society.