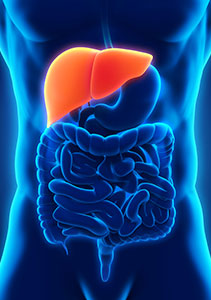 Liver transplant procedures are performed for people who have severe conditions that result in liver failure, such as hepatocellular diseases and certain types of liver tumors. Transplants are generally seen as last resorts for patients who have already undergone other treatments without experiencing improvement in their conditions, and for patients with urgent conditions like fulminant liver failure. Tampa General Hospital has performed liver transplant procedures since 1987, and since then, our team has successfully completed thousands of procedures. Like every other transplant program in the country, our program has its results recorded and published by the Scientific Registry of Transplant Recipients (SRTR), and our program's overall success is seen in this information. The data from the SRTR shows that:
We are one of the top 10 busiest programs in the entire nation. One of the reasons why we are able to maintain this high volume is our close relationship with LifeLink Foundation, Inc., a nationally recognized organ procurement organization.
We typically have a relatively short average time to transplant.
We traditionally have above-average one-year and three-year survival rates, when compared to the national averages. Our success reflects the extensive knowledge of our liver transplant program's members, which is bolstered through the interdisciplinary approach that our liver transplant team takes by working closely with Tampa General's other solid-organ transplant programs.


It should be noted that patients must be referred to Tampa General's Liver Transplant Program through a physician-completed referral form. Our team uses this information to determine if a transplant is the best option for the patient at the time.

For more information about our liver transplant procedures, or to get information about our transplant criteria, please call Tampa General Hospital's Liver Transplant Program at 1-800-505-7769 (press 4 for the liver transplant program and ask for the referral coordinator), or call the coordinator directly at (813) 844-8686.