Tampa General Hospital's Ultrasound Services Re-accredited by the American College of Radiology
Published: May 24, 2021
By Tampa General Hospital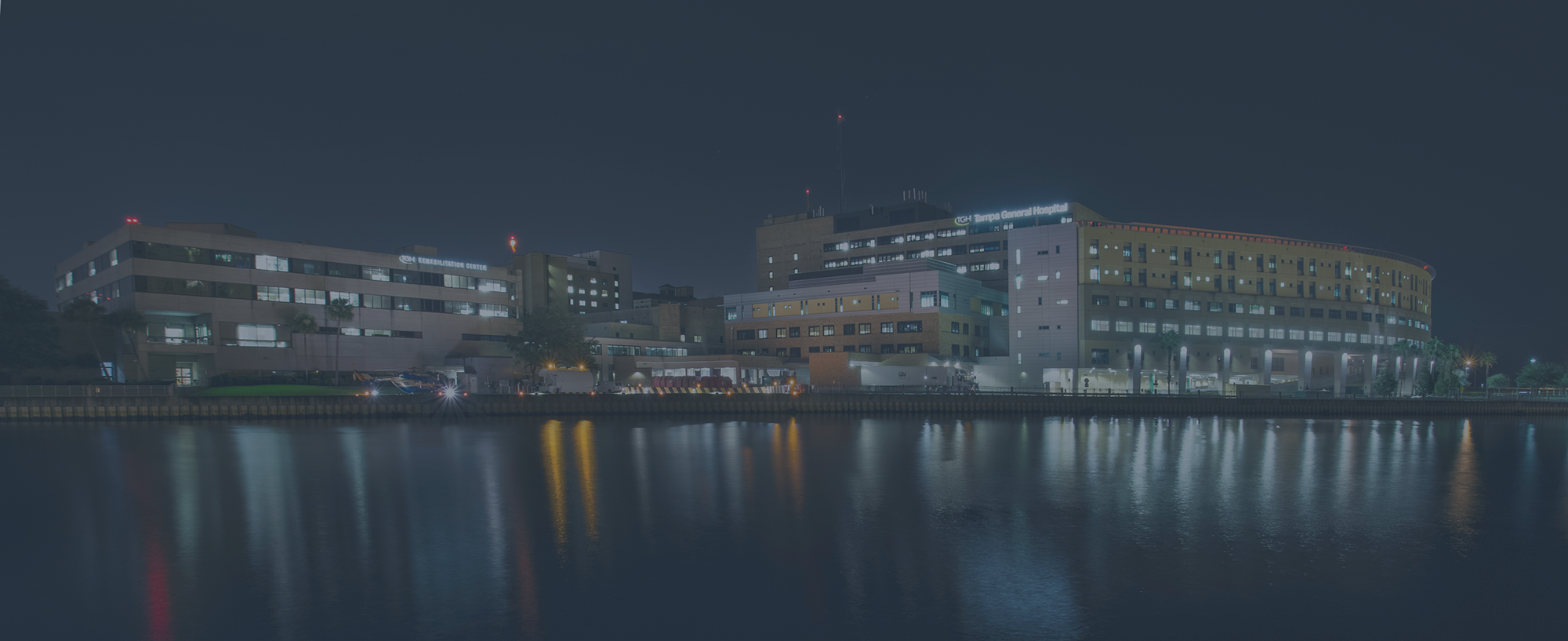 Tampa General's ultrasound department is re-accredited and has received the gold seal for another three years after passing all five sections of the rigorous exam.
Tampa, FL (May 24, 2021) – Tampa General Hospital, a 1,007-bed academic medical center, is re-accredited for top quality inpatient and outpatient ultrasound services by the Committee on Ultrasound Accreditation of the Commission on Quality and Safety from the American College of Radiology (ACR).
Tampa General Hospital is honored to earn this important accreditation. Requirements to receive the certification include a submission of clinical images attached to corresponding physician reports.
All five sections of the exam were passed by TGH, including:
General
Obstetrical
Gynecological
Pediatric
Vascular (this includes abdominal vascular, cerebrovascular, peripheral vascular and deep abdominal vascular)
"Tampa General Hospital is committed to delivering world-class care. To help us meet or exceed excellence in care, the accreditation process is highly methodical and rigorous," said Adam Smith, executive vice president and chief ambulatory care officer. "It can assure our patients and the community that we are committed to providing world-class imaging services."
Tampa General's radiology department performs the most basic imaging to the most advanced invasive imaging and research across Radiology and Cardiology.  Features include capabilities such as intra-procedural surgical imaging and ultrasound, portable CT, portable MRI, as well as the latest advances in care such as sonic beam therapy for cancer cell tissues, tumor ablations, and advances in image guided procedures.  
The American College of Radiology Ultrasound Accreditation Program is the highest standard in medical imaging. The ACR has credited more than 38,000 facilities and has given patients reassurance they are receiving the best imaging services.
Tampa General having this qualification demonstrates the commitment to providing the best quality of care to both new and existing patients. When combining all the capabilities of radiologists, technologists and nursing personnel, Tampa General Hospital performs over 400,000 imaging exams per year.
ABOUT TAMPA GENERAL HOSPITAL
Tampa General Hospital, a 1007-bed non-profit academic medical center, is one of the largest hospitals in America and delivers world-class care as the region's only center for Level l trauma and comprehensive burn care. Tampa General Hospital is the highest-ranked hospital in the market in U.S. News & World Report's 2020-21 Best Hospitals, and one of the top four hospitals in Florida, with five specialties ranking among the best programs in the United States. It is one of the nation's busiest adult solid organ transplant centers and is the primary teaching hospital for the USF Health Morsani College of Medicine. With five medical helicopters, Tampa General Hospital transports critically injured or ill patients from 23 surrounding counties to receive the advanced care they need. Tampa General houses a nationally accredited comprehensive stroke center and its 32-bed Neuroscience Intensive Care Unit is the largest on the West Coast of Florida. It also is home to the Jennifer Leigh Muma 82-bed Level IV neonatal intensive care unit, and a nationally accredited rehabilitation center. Tampa General Hospital's footprint includes 17 Tampa General Medical Group Primary Care offices, TGH Family Care Center Kennedy, TGH Brandon Healthplex, TGH Virtual Health and 19 outpatient Radiology Centers. Tampa Bay residents also receive world-class care from the TGH Urgent Care powered by Fast Track network of clinics, and they can even receive home visits in select areas through TGH Urgent Care at Home, powered by Fast Track.  As one of the largest hospitals in the country, Tampa General Hospital is first in Florida to partner with GE Healthcare and open a clinical command center that uses artificial intelligence and predictive analytics to improve and better coordinate patient care at a lower cost. For more information, go to www.tgh.org.