Tampa General Hospital Awarded Highest Designation from the Healthcare Information and Management Systems Society (HIMSS) in Hospital and Outpatient Categories
Published: May 17, 2021
By Tampa General Hospital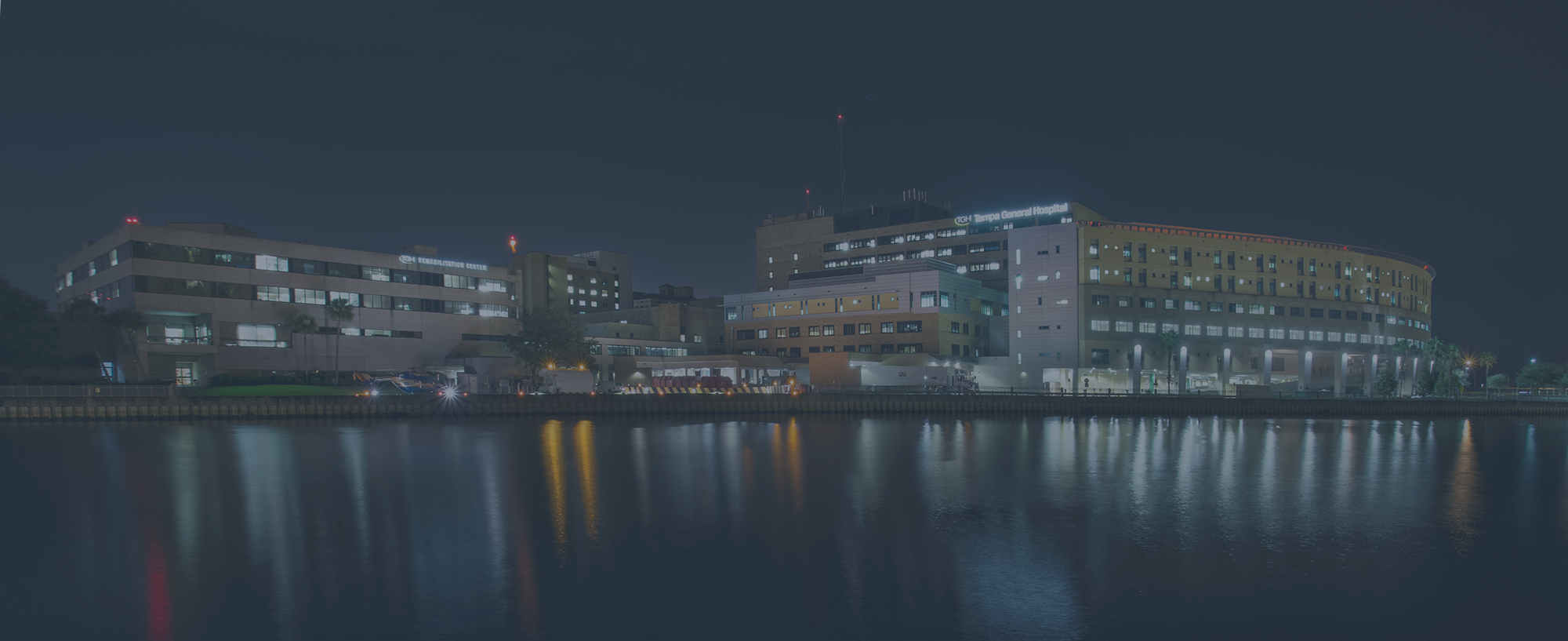 Tampa General is recognized for implementing the latest technology practices to provide world-class care.
Tampa, FL (May 17, 2021) – Tampa General Hospital announced today that it again has received Stage 7 designation from the Healthcare Information and Management Systems Society (HIMSS) for its continuous efforts to improve patient outcomes by implementing technology practices related to electronic medical records (EMR). Additionally, for the first time, Tampa General was awarded Stage 7 designation in the outpatient category, for its comprehensive success in outpatient and ambulatory EMR adoption, capabilities and usage.
Less than seven percent of hospitals and health systems in the United States have achieved Stage 7 recognition from HIMSS, which is the world's leading non-profit advocacy and accrediting organization in the healthcare IT industry.
"We are honored to receive these highly coveted Stage 7 recognitions from HIMSS, again putting Tampa General in an elite group of health systems providing this level of seamless patient care, moving us closer to our goal of becoming one of the most innovative and safest academic health systems in the country," said John Couris, president and CEO of Tampa General. "I want to recognize our stellar IT team, led by our Chief Information Officer Scott Arnold, for their innovative work and focus on integrating technology to improve patient outcomes. We are raising the bar for medical care in Florida and across the country."
Tampa General, a 1007-bed non-profit academic medical center and one of the largest hospitals in the country, has been recognized three times for its achievements and success in technology practices with a Stage 7 HIMSS designation. This is the hospital's first Stage 7 designation for the outpatient category, which, in addition to Tampa General, includes supporting and integrating with Tampa General Medical Group, USF Health Morsani College of Medicine clinics, rehabilitation, transplant, infusion clinics and other outpatient functions performed by Tampa General.
"This recognition highlights the strong partnership between providers, clinical teams and technology at Tampa General.  Optimized EMR and data management have the potential to improve community health outcomes, quality improvement and prevention activities," said Arnold. "The Stage 7 designation means you have achieved the gold standard of health information technology," he continued.
In addition to its non-profit advocacy work, HIMSS recognizes and ranks the preeminent healthcare organizations across the globe on information technology capabilities and performance. National rankings are evaluated based on healthcare technology adoption within an organization on a scale from 0-7, with zero being completely paper-based and seven being a fully electronic implementation across all health records and associated tools within the organization.
"HIMSS congratulates Tampa General for achieving Stage 7 on both EMR adoption models (EMRAM and O-EMRAM). Stage 7 represents a culture of continuous improvement and care throughout the organization. It is reserved for those organizations truly committed to and showing concrete success in adopting EMR systems in their hospitals and health systems," said Philip W. Bradley, FHIMSS, HIMSS Analytics regional director, North America.  
ABOUT TAMPA GENERAL HOSPITAL
Tampa General Hospital, a 1007-bed non-profit academic medical center, is one of the largest hospitals in America and delivers world-class care as the region's only center for Level l trauma and comprehensive burn care. Tampa General Hospital is the highest-ranked hospital in the market in U.S. News & World Report's 2020-21 Best Hospitals, and one of the top four hospitals in Florida, with five specialties ranking among the best programs in the United States. It is one of the nation's busiest adult solid organ transplant centers and is the primary teaching hospital for the USF Health Morsani College of Medicine. With five medical helicopters, Tampa General Hospital transports critically injured or ill patients from 23 surrounding counties to receive the advanced care they need. Tampa General houses a nationally accredited comprehensive stroke center and its 32-bed Neuroscience Intensive Care Unit is the largest on the West Coast of Florida. It also is home to the Jennifer Leigh Muma 82-bed Level IV neonatal intensive care unit, and a nationally accredited rehabilitation center. Tampa General Hospital's footprint includes 17 Tampa General Medical Group Primary Care offices, TGH Family Care Center Kennedy, TGH Brandon Healthplex, TGH Virtual Health and 19 outpatient Radiology Centers. Tampa Bay residents also receive world-class care from the TGH Urgent Care powered by Fast Track network of clinics, and they can even receive home visits in select areas through TGH Urgent Care at Home, powered by Fast Track.  As one of the largest hospitals in the country, Tampa General Hospital is first in Florida to partner with GE Healthcare and open a clinical command center that uses artificial intelligence and predictive analytics to improve and better coordinate patient care at a lower cost.  For more information, go to www.tgh.org.