Tampa General Hospital Achieves Four-Star CMS Rating
Published: May 25, 2021
By Tampa General Hospital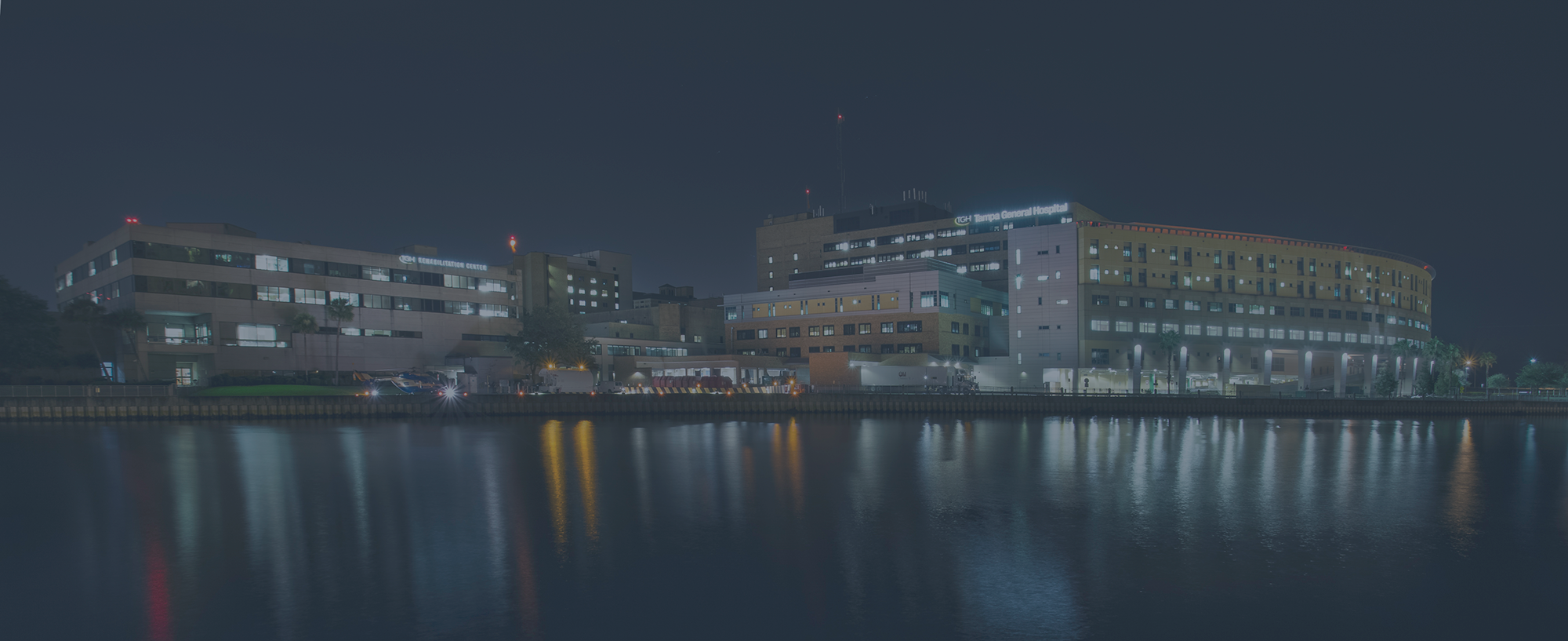 The hospital is proud of the elevated rating, as Tampa General's commitment to patient safety remains the number one priority.
Tampa, FL (May 25, 2021) – Tampa General Hospital has been designated as a four-star hospital in the  Centers for Medicare & Medicaid Services (CMS) 2021 Overall Hospital Quality Star ratings.  The recent rating reflects a significant and positive increase in ranking.
CMS assigns star ratings to hospitals across the country based on the performances in five quality categories. The ranking system was created to help consumers easily compare hospitals to make informed decisions about their care. In determining the overall hospital star ratings, CMS looks at performance measures across five distinct areas of patient experience.
These quality measures include:
Safety of care
Readmission
Patient experience
Timeliness of care
Mortality
"At Tampa General, we strive to deliver world-class care every day to our patients and families. The four-star rating is an important indicator for consumers to use when making their healthcare decisions," said John Couris, president and CEO, Tampa General Hospital. This achievement is due to the dedication and commitment our team members bring to attaining our vision of being the safest and most innovative academic health system in America."
Tampa General achieved its new designation by focusing on process improvement across key quality criteria and made improvements in all domains rated. The most significant advances were seen in safety of care. Tampa General has focused on process standardization around patient care navigation and these positive changes resulted in improvements in safety measures as a result.
"I am delighted that Tampa General has achieved this rating," said Laura Haubner, MD, senior vice president and chief quality officer. "The four-star rating reflects our commitment to ensuring high-quality care. Our teamwork on reducing hospital-acquired infections was a crucial factor in achieving the new rating, and I am extremely proud of this achievement because it reflects the dedicated efforts of our entire organization."
The Overall Hospital Quality Star Rating is designed to help individuals, their family members, and caregivers compare hospitals in an easily understandable way. It summarizes data from existing quality measures publicly reported on the Hospital Compare website into a single star rating for each hospital.
This year, CMS rated over 4,500 hospitals from one to five stars, with 988 receiving the four-star distinction. If you would like to learn more about Tampa General Hospital services, locations or physician expertise, please visit: www.tgh.org
ABOUT TAMPA GENERAL HOSPITAL
Tampa General Hospital, a 1007-bed non-profit academic medical center, is one of the largest hospitals in America and delivers world-class care as the region's only center for Level l trauma and comprehensive burn care. Tampa General Hospital is the highest-ranked hospital in the market in U.S. News & World Report's 2020-21 Best Hospitals, and one of the top four hospitals in Florida, with five specialties ranking among the best programs in the United States. It is one of the nation's busiest adult solid organ transplant centers and is the primary teaching hospital for the USF Health Morsani College of Medicine. With five medical helicopters, Tampa General Hospital transports critically injured or ill patients from 23 surrounding counties to receive the advanced care they need. Tampa General houses a nationally accredited comprehensive stroke center and its 32-bed Neuroscience Intensive Care Unit is the largest on the West Coast of Florida. It also is home to the Jennifer Leigh Muma 82-bed Level IV neonatal intensive care unit, and a nationally accredited rehabilitation center. Tampa General Hospital's footprint includes 17 Tampa General Medical Group Primary Care offices, TGH Family Care Center Kennedy, TGH Brandon Healthplex, TGH Virtual Health and 19 outpatient Radiology Centers. Tampa Bay residents also receive world-class care from the TGH Urgent Care powered by Fast Track network of clinics, and they can even receive home visits in select areas through TGH Urgent Care at Home, powered by Fast Track.  As one of the largest hospitals in the country, Tampa General Hospital is first in Florida to partner with GE Healthcare and open a clinical command center that uses artificial intelligence and predictive analytics to improve and better coordinate patient care at a lower cost.  For more information, go to www.tgh.org.