Tampa General Hospital Awarded Full Accreditation from the Association for the Accreditation of Human Research Protection Programs, Inc.
Published: Mar 11, 2021
By Tampa General Hospital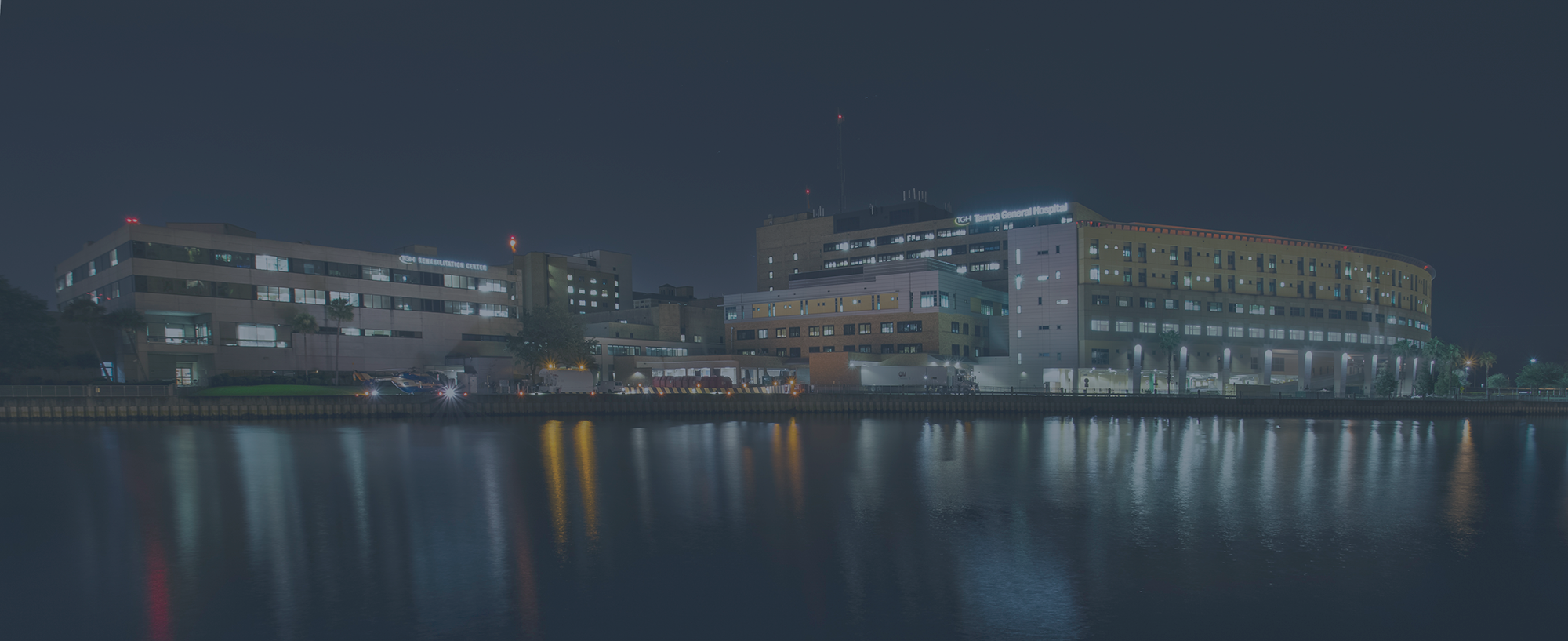 Accreditation highlights the dedication and investment of TGH and USF Health leaders and researchers for its world-class research program.
TAMPA, Fla (Mar. 11, 2021) - Tampa General Hospital (TGH), a nationally renowned academic medical center, announced today it received full accreditation for its world-class human research protection program from the Accreditation of Human Research Protection Programs, Inc. (AAHRPP). TGH received this accreditation for its high-level commitment to protecting research participants and promoting high quality research, efforts that are possible because of TGH's close affiliation with the USF Health Morsani College of Medicine.
"I'm proud of the dedication and investment of our TGH researchers and leaders that made this accreditation possible," said Tampa General President and CEO John Couris. "Now more than ever, we are reminded of the importance of investing in scientific research to discover medical breakthroughs such as life-saving vaccines. Our team will continue to innovate and lead the latest research to protect and treat people for existing and new diseases."
TGH joins its partner USF Health in receiving the AAHRPP accreditation. In November 2020, TGH and USF Health announced the creation of a joint TGH-USF Health Office of Clinical Research to strengthen and expand current jointly conducted clinical trials, including translational studies that bridge laboratory discoveries and benefit patient care. The joint TGH-USF Health Clinical Research Office is working on close to 350 research studies, including about 35 COVID-19 clinical trials investigating a range of diagnostics, antiviral and anti-inflammatory medications, treatment protocols, vaccines and surveillance registries.
The Office of Clinical Research (OCR) is a centralized clinical research enterprise within TGH. Affiliated with the USF Health Morsani College of Medicine, TGH is the region's first and largest teaching hospital, the only level 1 trauma center in the Tampa Bay region, one of the top organ transplant centers in the country and nationally recognized as a comprehensive stroke center. TGH is distinguished for cardiovascular, internal medicine, orthopedics, obstetrics, urology, endocrinology, and pediatric research. Cancer, parathyroid and thyroid, and trauma research are growing in prominence.
ABOUT TAMPA GENERAL HOSPITAL
Tampa General Hospital, a 1007-bed non-profit academic medical center, is one of the largest hospitals in America and delivers world-class care as the region's only center for Level l trauma and comprehensive burn care. Tampa General Hospital is the highest-ranked hospital in the market in U.S. News & World Report's 2020-21 Best Hospitals, and one of the top four hospitals in Florida, with five specialties ranking among the best programs in the United States. It is one of the nation's busiest adult solid organ transplant centers and is the primary teaching hospital for the USF Health Morsani College of Medicine. With five medical helicopters, Tampa General Hospital transports critically injured or ill patients from 23 surrounding counties to receive the advanced care they need. Tampa General houses a nationally accredited comprehensive stroke center and its 32-bed Neuroscience Intensive Care Unit is the largest on the West Coast of Florida. It also is home to the Jennifer Leigh Muma 82-bed Level IV neonatal intensive care unit, and a nationally accredited rehabilitation center. Tampa General Hospital's footprint includes 17 Tampa General Medical Group Primary Care offices, TGH Family Care Center Kennedy, TGH Brandon Healthplex, TGH Virtual Health and 19 outpatient Radiology Centers. Tampa Bay residents also receive world-class care from the TGH Urgent Care powered by Fast Track network of clinics, and they can even receive home visits in select areas through TGH Urgent Care at Home, powered by Fast Track.  As one of the largest hospitals in the country, Tampa General Hospital is first in Florida to partner with GE Healthcare and open a clinical command center that uses artificial intelligence and predictive analytics to improve and better coordinate patient care at a lower cost.  For more information, go to www.tgh.org.
ABOUT USF HEALTH
USF Health's mission is to envision and implement the future of health. It is the partnership of the USF Health Morsani College of Medicine, the College of Nursing, the College of Public Health, the Taneja College of Pharmacy, the School of Physical Therapy and Rehabilitation Sciences, the Biomedical Sciences Graduate and Postdoctoral Programs, and USF Health's multispecialty physicians group. The University of South Florida is a high-impact global research university dedicated to student success. Over the past 10 years, no other public university in the country has risen faster in U.S. News & World Report's national university rankings than USF. For more information, visit health.usf.edu.