Tampa General Hospital Honored as One of the Top 50 North American Healthcare Providers for Supply Chain Excellence
Published: Jun 2, 2021
By Tampa General Hospital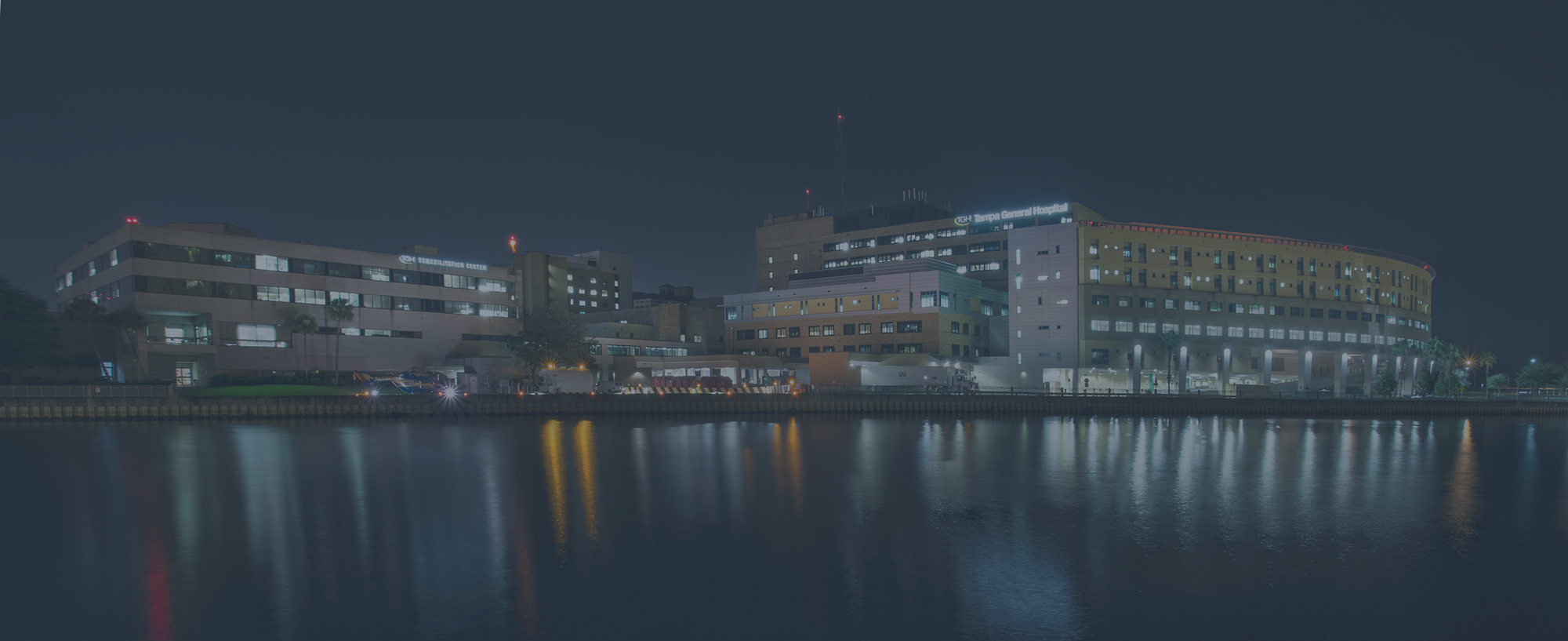 Tampa General is one of only two hospitals in Florida recognized by Global Healthcare Exchange for outstanding performance in operations.
Tampa, FL (June 2, 2021) – Tampa General Hospital is one of 50 hospitals recognized by Global Healthcare Exchange (GHX) for supply chain excellence. The academic medical center was selected based on outstanding operational abilities, including improving cost management due to supply chain improvements. Tampa General is one of only two hospitals recognized in the state of Florida.
"Tampa General is an innovative and adaptive workplace, where we strive to be the best," said Mark Campbell, vice president of supply chain. "Our team has an opportunity daily to contribute to the success of this hospital. It's an honor seeing Tampa General recognized for its accomplishments due to the challenges of managing supplies during a global pandemic."
Hospitals were selected based on the following criteria:
Maximizing automation of healthcare practices
Usage of GHX tools such as online pre-recorded training videos
Increased numbers of new connections with trading partners
Improving efficiency in health care spending
"Overall, our most important achievement of this past year was our ability to keep our team members supplied with increased amounts of personal protective equipment needed for caring for COVID-19 patients," said Campbell. "We were able to build an infrastructure to purchase and store the appropriate amount of supplies critically necessary for the safety of our entire team and our patients."
More than 4,100 hospitals were analyzed for this recognition. The hospitals are located throughout the United States and Canada. They are all connected to the GHX digital trading network where hospitals can connect and communicate with a larger community of trading partners to source supplies.
"2020 was an extraordinary year for the healthcare industry and the 'Best 50' providers especially rose to the challenge with visionary leadership and resilience," said Bruce Johnson, president, and CEO of GHX. "These organizations proved the strategic value of the supply chain far exceeds cost savings into removing waste, driving greater efficiency, and delivering quality patient care during the most unprecedented of times. Congratulations to our newest class of 'Best 50' honorees!"
ABOUT TAMPA GENERAL HOSPITAL
Tampa General Hospital, a 1007-bed non-profit academic medical center, is one of the largest hospitals in America and delivers world-class care as the region's only center for Level l trauma and comprehensive burn care. Tampa General Hospital is the highest-ranked hospital in the market in U.S. News & World Report's 2020-21 Best Hospitals, and one of the top four hospitals in Florida, with five specialties ranking among the best programs in the United States. It is one of the nation's busiest adult solid organ transplant centers and is the primary teaching hospital for the USF Health Morsani College of Medicine. With five medical helicopters, Tampa General Hospital transports critically injured or ill patients from 23 surrounding counties to receive the advanced care they need. Tampa General houses a nationally accredited comprehensive stroke center and its 32-bed Neuroscience Intensive Care Unit is the largest on the West Coast of Florida. It also is home to the Jennifer Leigh Muma 82-bed Level IV neonatal intensive care unit, and a nationally accredited rehabilitation center. Tampa General Hospital's footprint includes 17 Tampa General Medical Group Primary Care offices, TGH Family Care Center Kennedy, TGH Brandon Healthplex, TGH Virtual Health and 19 outpatient Radiology Centers. Tampa Bay residents also receive world-class care from the TGH Urgent Care powered by Fast Track network of clinics, and they can even receive home visits in select areas through TGH Urgent Care at Home, powered by Fast Track.  As one of the largest hospitals in the country, Tampa General Hospital is first in Florida to partner with GE Healthcare and open a clinical command center that uses artificial intelligence and predictive analytics to improve and better coordinate patient care at a lower cost. For more information, go to www.tgh.org.
ABOUT GHX
Building on decades of collaboration among providers, manufacturers, distributors and other industry stakeholders, Global Healthcare Exchange, LLC (GHX) is leading the charge in helping organizations run the new business of healthcare. By automating key business processes and translating evidence-based analytics and data into meaningful action, GHZ is helping the healthcare ecosystem to move faster, operate more intelligently and achieve greater outcomes. With the support of GHX, Healthcare organizations have removed billions of dollars of wasteful healthcare spend. For more information on GHX's suite of world-class, cloud-based supply chain solutions, visit https://www.ghx.com and The Healthcare Hub. GHX has also launched a COVID-19 Information Center that provides a wealth of free resources and access to data and information needed to help serve patients and protect staff during the pandemic.