Tampa General Hospital Rehabilitation Programs Earn Three-Year Accreditation Representing Highest Level of Care
Published: Jan 14, 2021
By Tampa General Hospital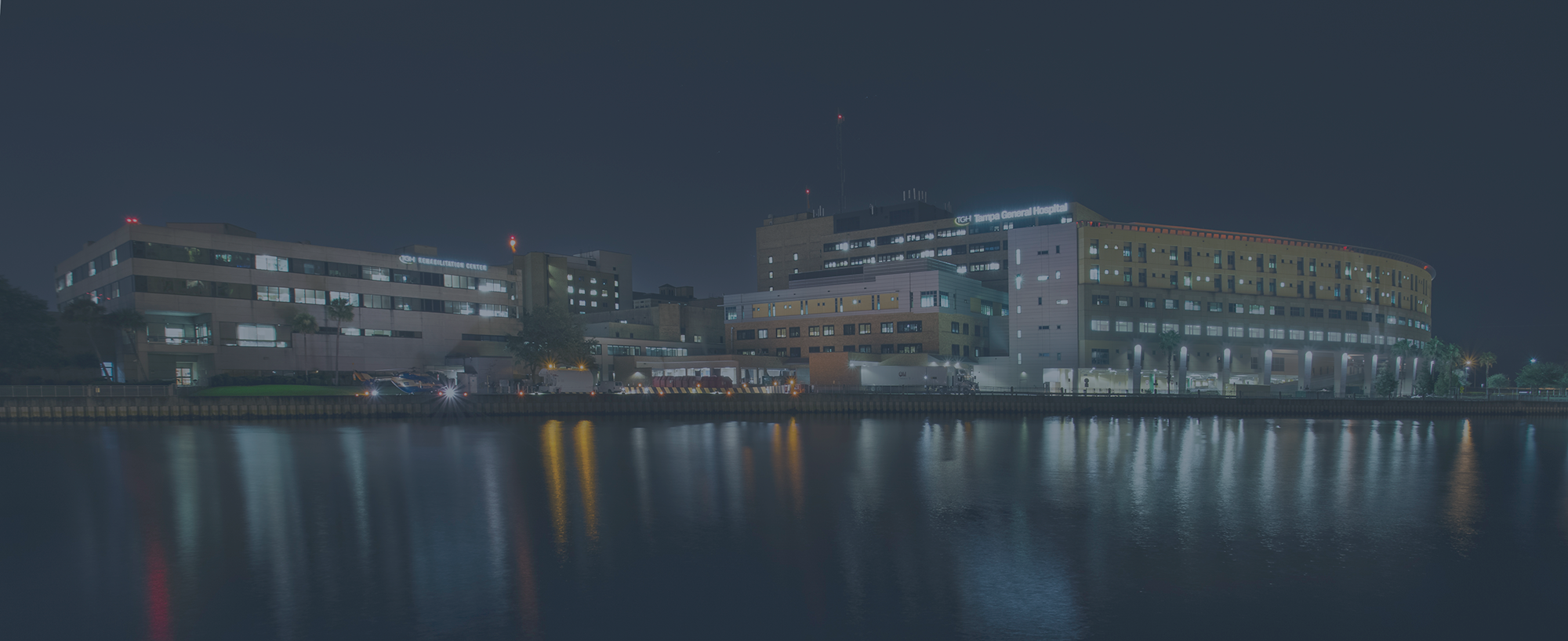 This latest accreditation honors Tampa General's vision to become the safest and most innovative health system in America.    
Tampa, FL (January 14, 2021) –The Commission on Accreditation for Rehabilitation Facilities (CARF International) announced that Tampa General Hospital has been accredited for a period of three years for its Inpatient Adult and Pediatric Specialty Rehabilitation programs.
This accreditation represents the highest level that can be given to an organization and shows substantial conformance to the CARF standards. An organization receiving a three-year accreditation has put itself through a rigorous peer review process. It has demonstrated to CARF surveyors its commitment to offering programs and services that are measurable, accountable, and of the highest quality.
"In spite of the pandemic, securing a three year accreditation is once again a testimony of the absolute focus and dedication the team members have in providing world-class, innovative and safe rehabilitation services to all of our patients and their families," said Michael Daniels, director of rehabilitation services at Tampa General Hospital.
Tampa General Hospital provides an array of physical medicine and rehabilitation options for patients with functional limitations. The rehabilitation center at TGH provides patients with a comprehensive, inpatient setting and also offers a variety of outpatient programs such as physical, occupational, and speech therapies.
The TGH Rehabilitation Center's team includes physicians, psychologists, nurses, respiratory therapists, occupational therapists, social workers, and many others with the goal of fostering an improved quality of life for all patients. As part of the region's only Level 1 trauma center, Tampa General can provide everything from emergency hospitalization and treatment to outpatient therapies.
CARF is an independent, nonprofit accrediting body whose mission is to promote the quality, value, and optimal outcomes of services through a consultative accreditation process and continuous improvement services that center on enhancing the lives of the persons served. Founded in 1966 as the Commission on Accreditation of Rehabilitation Facilities, and now known as CARF International, the accrediting body establishes consumer-focused standards to help organizations measure and improve the quality of their programs and services. For more information about the accreditation process, please visit the CARF website at www.carf.org.
ABOUT TAMPA GENERAL HOSPITAL
Tampa General Hospital, a 1006-bed non-profit academic medical center, is one of the largest hospitals in America and delivers world-class care as the region's only center for Level l trauma and comprehensive burn care. It is one of the nation's busiest adult solid organ transplant centers and is the primary teaching hospital for the USF Health Morsani College of Medicine. With five medical helicopters, Tampa General Hospital transports critically injured or ill patients from 23 surrounding counties to receive the advanced care they need. Tampa General houses a nationally accredited comprehensive stroke center and its 32-bed Neuroscience Intensive Care Unit is the largest on the West Coast of Florida. It also is home to the Jennifer Leigh Muma 82-bed Level IV neonatal intensive care unit, and a nationally accredited rehabilitation center. Tampa General Hospital's footprint includes 17 Tampa General Medical Group Primary Care offices, TGH Family Care Center Kennedy, TGH Brandon Healthplex, TGH Virtual Health and 18 outpatient Radiology Centers. Tampa Bay residents also receive world-class care from the TGH Urgent Care powered by Fast Track network of clinics, and they can even receive home visits in select areas through TGH Urgent Care at Home, powered by Fast Track. As one of the largest hospitals in Florida, Tampa General Hospital is first in the state to partner with GE Healthcare and open a clinical command center that uses artificial intelligence and predictive analytics to improve and better coordinate patient care at a lower cost. For more information, go to www.tgh.org.
.