Florida Governor Ron DeSantis Appoints Tampa General Hospital Leaders to State Boards
Published: Jan 14, 2021
By Tampa General Hospital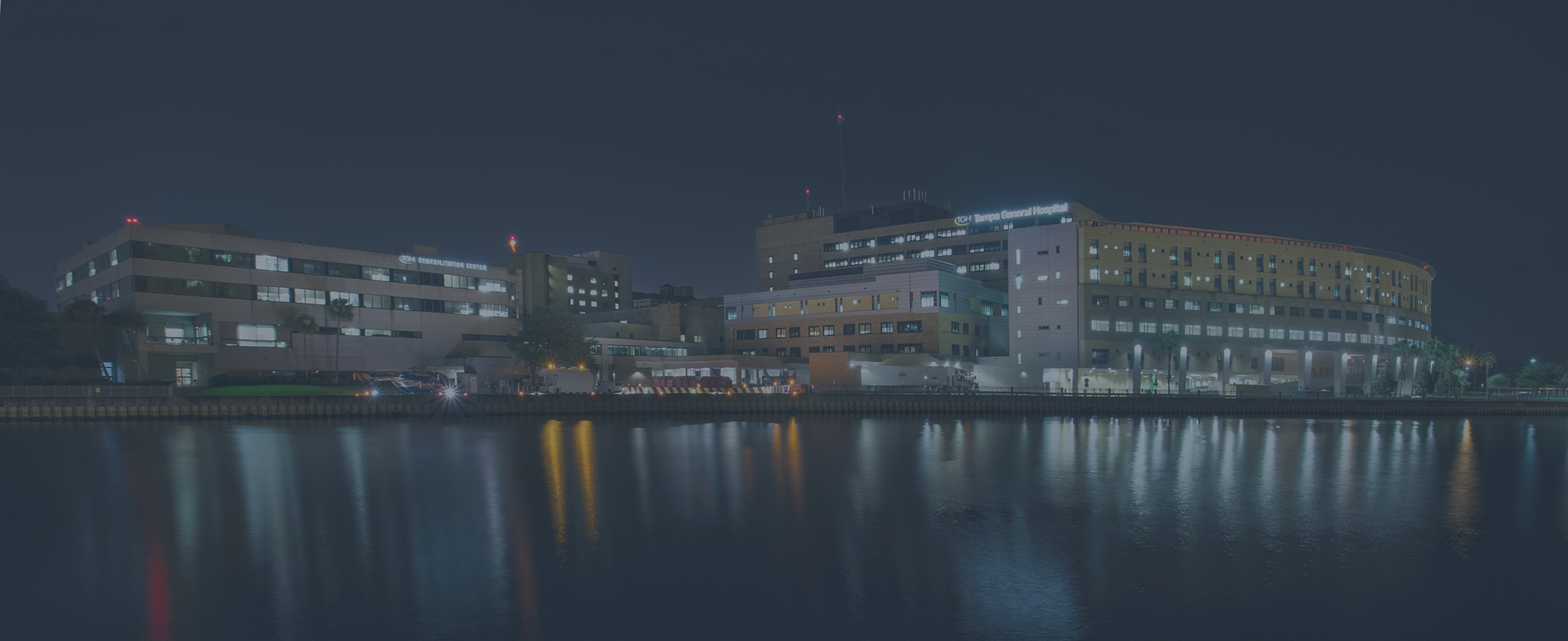 If approved by the Senate, the Tampa General team members will serve on the Board of Psychology and Board of Pharmacy. 
Tampa, FL (January 14, 2021) – Governor Ron DeSantis has appointed two Tampa General Hospital team members to state board positions. Both appointments are subject to confirmation by the Florida Senate.
Governor DeSantis appointed Dr. Seema Weinstein, manager of Psychology and Neuropsychology Services at Tampa General Hospital, to the Board of Psychology. The Governor also appointed Maja Gift, director of Pharmacy Services at TGH, to the Board of Pharmacy.
"Tampa General Hospital's vision is to become the safest and most innovative health care system in America," said John Couris, president and CEO of Tampa General. "Despite this global pandemic, our teams are working around the clock to save lives. The Governor recognizes the talent and expertise we have on our leadership team. I am proud of Seema and Maja, and they will be honored to serve on the Board of Psychology and Board of Pharmacy, if approved by the Senate."
Weinstein is a member of the American Psychological Association and currently serves on the Hillsborough County Behavioral Health Advisory Board. She earned her bachelor's degree in psychology from the State University of New York at Binghamton and her doctoral degree in clinical psychology from the State University of New York at Buffalo.
"I appreciate the opportunity to serve the professional practice of psychology and to represent Tampa General Hospital," Weinstein said. "As a Florida licensed psychologist for the past 29 years, I have a passion for forwarding competency in clinical care, reducing stigma related to behavioral health conditions and promoting access to care. I will be honored if chosen for the Board of Psychology."
Gift earned her bachelor's degree in pharmacy from the University of Utah, finished her residency at Children's Hospital National Medical Center in Washington, D.C., and completed the Executive Management Program for Pharmacy Leaders at the University of Pennsylvania's Wharton School.
"I will be honored to have an opportunity to represent pharmacists, especially pharmacists working in health system pharmacy, at the state level," Gift said. "It is a privilege to be part of the TGH team and work side by side with such a caring and dedicated group of professionals."
Members of the Board of Psychology are responsible for licensing, monitoring, disciplining and educating psychologists to assure competency and safety to practice in Florida. The Board of Psychology consists of seven members appointed by the Governor and confirmed by the Senate. Five members are licensed psychologists and two members are laypersons.
The Florida Board of Pharmacy plays an important role in health care regulation as the board members and staff interact regularly with other pharmacy affiliated groups in Florida, as well as the National Association of Boards of Pharmacy. The state Board of Pharmacy consists of nine members appointed by the Governor and confirmed by the Senate. Seven members of the board must be licensed pharmacists who are Florida residents and who have been engaged in the practice of the profession of pharmacy in the state of Florida for at least four years.
ABOUT TAMPA GENERAL HOSPITAL
Tampa General Hospital, a 1006-bed non-profit academic medical center, is one of the largest hospitals in America and delivers world-class care as the region's only center for Level l trauma and comprehensive burn care. Tampa General Hospital is the highest-ranked hospital in the market in U.S. News & World Report's 2020-21 Best Hospitals, and one of the top 4 hospitals in Florida, with five specialties ranking among the best programs in the United States. It is one of the nation's busiest adult solid organ transplant centers and is the primary teaching hospital for the USF Health Morsani College of Medicine. With five medical helicopters, Tampa General Hospital transports critically injured or ill patients from 23 surrounding counties to receive the advanced care they need. Tampa General houses a nationally accredited comprehensive stroke center and its 32-bed Neuroscience Intensive Care Unit is the largest on the West Coast of Florida. It also is home to the Jennifer Leigh Muma 82-bed Level IV neonatal intensive care unit, and a nationally accredited rehabilitation center. Tampa General Hospital's footprint includes 17 Tampa General Medical Group Primary Care offices, TGH Family Care Center Kennedy, TGH Brandon Healthplex, TGH Virtual Health and 19 outpatient Radiology Centers. Tampa Bay residents also receive world-class care from the TGH Urgent Care powered by Fast Track network of clinics, and they can even receive home visits in select areas through TGH Urgent Care at Home, powered by Fast Track.  As one of the largest hospitals in the country, Tampa General Hospital is first in Florida to partner with GE Healthcare and open a clinical command center that uses artificial intelligence and predictive analytics to improve and better coordinate patient care at a lower cost.  For more information, go to www.tgh.org.