Valley Bank Donates $50,000 to the Tampa General Hospital Foundation to Help Cover Costs of Storing and Administering COVID-19 Vaccines
Published: Feb 8, 2021
By Tampa General Hospital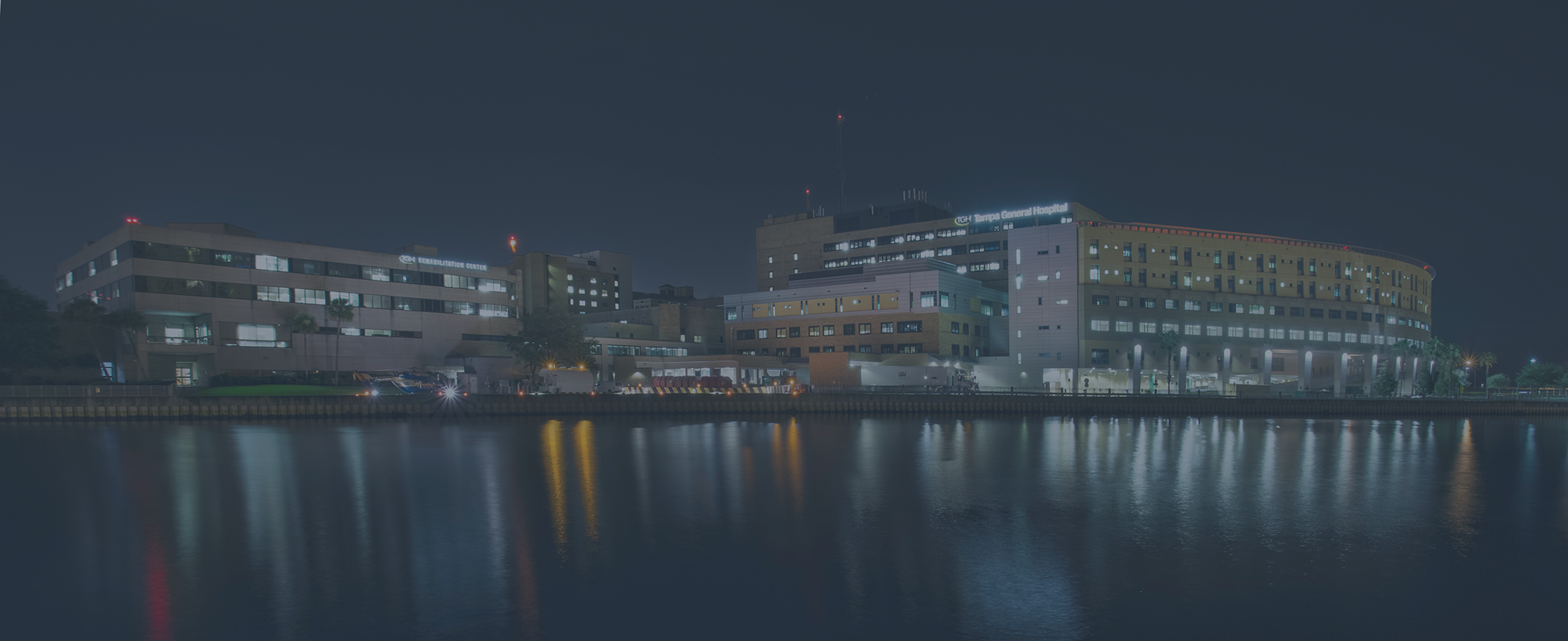 Tampa General Hospital teams are working around the clock battling COVID-19 and thanks to Valley Bank will now be able to support unplanned costs for ultra-cold storage units and operational staffing.
TAMPA, FL – Feb. 8, 2021 – Valley National Bank is donating $50,000 to the Tampa General Hospital Foundation to help defray the hospital's significant expenses related to the storage and administration of the COVID-19 vaccine in the Tampa Bay area.
"At Valley we're always here for our communities," said Joseph V. Chillura, senior executive vice president at Valley Bank. "We are proud to take a leading role in providing this critical support Tampa General Hospital needs to distribute and administer the COVID-19 vaccine."
Valley Bank made a similar contribution of $50,000 to Hackensack Meridian Health in New Jersey to support its operational efforts as it also prepares to administer COVID-19 vaccinations.
In early December, Tampa General was chosen as one of five hospitals to participate in Florida's pilot program for the distribution of the coronavirus vaccine. It has received doses of the Pfizer two-dose COVID-19 vaccine, that were distributed to health care workers battling COVID-19 on the front lines. The Pfizer vaccine requires ultra-cold storage (minus-80 degrees Celsius/minus-112 degrees Fahrenheit) to maintain maximum effectiveness. Tampa General's pharmacy is currently using three specialized freezers that allow TGH to safely store doses of the vaccine.
In addition to equipment, TGH's vaccination efforts will also require more professional resources to organize, distribute and administer the shots. While the State of Florida is covering the cost of the vaccine doses, Tampa General must cover significant unplanned costs of storage and operational support.
"We are so thankful for the support from Valley Bank," said Frann Richards, Tampa General Hospital Foundation's senior vice-president and chief development officer. "Their compassionate donation during this time will allow Tampa General Hospital to maximize COVID-19 vaccination efforts for team members, physicians and the community."
"COVID-19 has devastated our communities," said Ira Robbins, Valley Bank president & CEO. "The quickest and safest way to a full recovery is the expedited distribution of a vaccine. And our healthcare heroes on the front lines, like those at Tampa General Hospital, will lead those efforts."  
ABOUT VALLEY BANK
As the principal subsidiary of Valley National Bancorp, Valley National Bank is a regional bank with approximately $42 billion in assets. Valley is committed to giving people and businesses the power to succeed. Valley operates many convenient branch locations across New Jersey, New York, Florida and Alabama, and is committed to providing the most convenient service, the latest innovations and an experienced and knowledgeable team dedicated to meeting customer needs. Helping communities grow and prosper is the heart of Valley's corporate citizenship philosophy. To learn more about Valley, go to www.valley.com or call our Customer Service Center at 800-522-4100.
ABOUT TAMPA GENERAL HOSPITAL
Tampa General Hospital, a 1006-bed non-profit academic medical center, is one of the largest hospitals in America and delivers world-class care as the region's only center for Level l trauma and comprehensive burn care. Tampa General Hospital is the highest-ranked hospital in the market in U.S. News & World Report's 2020-21 Best Hospitals, and one of the top 4 hospitals in Florida, with five specialties ranking among the best programs in the United States. It is one of the nation's busiest adult solid organ transplant centers and is the primary teaching hospital for the USF Health Morsani College of Medicine. With five medical helicopters, Tampa General Hospital transports critically injured or ill patients from 23 surrounding counties to receive the advanced care they need. Tampa General houses a nationally accredited comprehensive stroke center and its 32-bed Neuroscience Intensive Care Unit is the largest on the West Coast of Florida. It also is home to the Jennifer Leigh Muma 82-bed Level IV neonatal intensive care unit, and a nationally accredited rehabilitation center. Tampa General Hospital's footprint includes 17 Tampa General Medical Group Primary Care offices, TGH Family Care Center Kennedy, TGH Brandon Healthplex, TGH Virtual Health and 19 outpatient Radiology Centers. Tampa Bay residents also receive world-class care from the TGH Urgent Care powered by Fast Track network of clinics, and they can even receive home visits in select areas through TGH Urgent Care at Home, powered by Fast Track. As one of the largest hospitals in the country, Tampa General Hospital is first in Florida to partner with GE Healthcare and open a clinical command center that uses artificial intelligence and predictive analytics to improve and better coordinated patient care at a lower cost. For more information, go to www.tgh.org.