Tampa General Hospital's Brandon Healthplex Ambulatory Surgery Center Named to Newsweek's Best List
Published: Feb 10, 2021
By Tampa General Hospital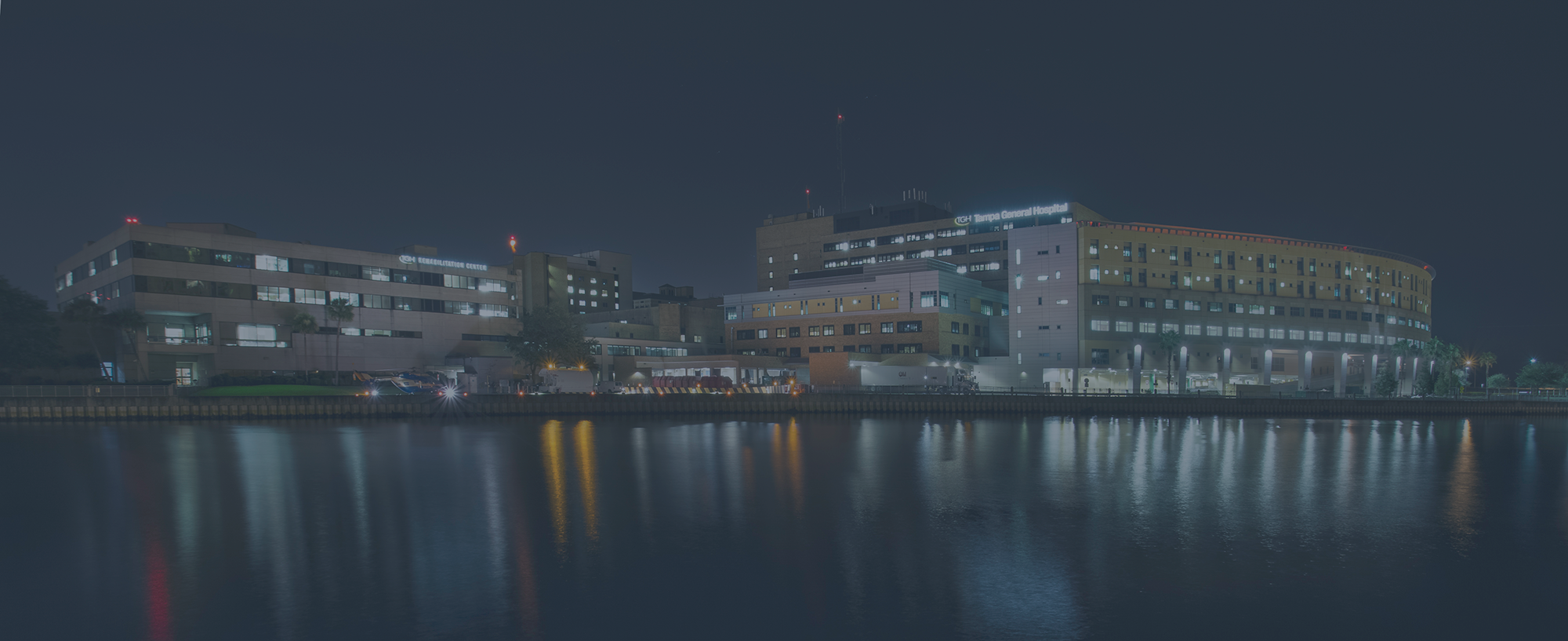 The Best Ambulatory Surgery Centers 2021 list highlights the nation's top ambulatory surgery centers based on quality of care, performance data, and peer recommendations.
Tampa, FL (Feb. 10, 2021) – The TGH Brandon Healthplex Ambulatory Surgery Center at 10740 Palm River Road in Tampa has been named to Newsweek's inaugural list of Best Ambulatory Surgery Centers 2021.
The list highlights the nation's top ambulatory surgery centers based on quality of care, performance data, and peer recommendations compared to other ambulatory surgery centers in the state. The study focused on the 25 states with the highest number of Ambulatory Surgery Centers (ACS), according to the Centers for Medicare & Medicaid Services (CMS).
The TGH Brandon Healthplex Surgery Center opened in April 2017 as a multispecialty surgical center specializing in outpatient surgical procedures. The ASC offers:
Six operating rooms
Two procedural suites
24 pre- and post-procedure bays
13-bed post-anesthesia care unit
"We are pleased to be recognized by Newsweek as one of the best Ambulatory Surgery Centers for 2021," said Adam Smith, senior vice president of Ambulatory Services with Tampa General Hospital. "The center prides itself on providing world-class quality, outcomes, and specialized patient experience, and we are proud to serve our community," he added.
Specialty surgeries offered at the TGH Brandon Healthplex Ambulatory Surgery Center include, but are not limited to, urology, gastroenterology, orthopedics, general surgery, ophthalmology, pain management, podiatry, plastic surgery, and oncology.
The TGH Brandon Healthplex Ambulatory Surgery Center is fully accredited through the Accreditation Association for Ambulatory Health Care, Inc. (AAAHC) through August 2023. This status as an accredited organization means BHP ASC has met nationally recognized standards for the provision of quality health care set by AAAHC and is distinguished from other health care facilities through its adherence to rigorous standards of care and safety.
"Even after you've decided to undergo a procedure, it can be stressful to choose a facility," said Newsweek Global Editor in Chief Nancy Cooper. "Your health, safety and quality of life are important to you—and to everyone who cares about and depends on you. We hope these trustworthy, carefully vetted rankings of America's Best Ambulatory Surgery Centers help you make choices with confidence."
To compile the Ambulatory Surgery Centers 2021 list, Newsweek worked with data research firm Statista to analyze more than 4,300 Ambulatory Surgery Centers in 25 states. The 400 Best Ambulatory Surgery Centers were identified.
The Ranking is based on the Overall Score of each facility, which is based on the Reputation Score including three sub-scores for recommendations, quality and the handling of the situation regarding COVID-19 (as of August 2020). The ranking is also based on the KPI Data Score which considers the following ten measures:
Percentage of patients who experience a burn prior to discharge from the ASC.
Percentage of patient who experience a fall within the ASC.
Percentage of patients who experience a wrong site, side, patient, procedure or implant in the ASC.
Percentage of patients who are transferred or admitted to a hospital upon discharge from the ASC.
Percentage of patients 50 to 75 who receive a screening colonoscopy without biopsy or polypectomy who had a recommended follow-up interval of at least ten years for repeat colonoscopy documented in their colonoscopy report.
Percentage of patients 18 years and older who receive a surveillance colonoscopy, with a history of prior colonic polyp(s) in previous colonoscopy findings, who had a follow up interval of three or more years since their last colonoscopy.
Percentage of patients 18 years and older who had cataract surgery and had improvement in visual function achieved within 90 days following the cataract surgery. 
Estimated facility-level rate of risk-standardized, all cause, unplanned hospital visits within seven days of an outpatient colonoscopy among Medicare fee-for-service patients aged 65 and older.
The percentage of patients having surgical procedures under general or neuraxial anesthesia of 60 minutes or more in duration or are normothermic within 15 minutes of arrival in PACU.
The percentage of cataract surgery patients who have an unplanned anterior vitrectomy.
Additionally, experts from all over the US were able to participate in the survey of the Best Ambulatory Surgery Centers in the US on newsweek.com. All data was collected by Newsweek and Statista during the survey period from July to September 2020. Self-recommendation was not possible (e.g. a recommendation of the ambulatory surgery centers someone worked for was not counted in the evaluation).
Participants were asked to recommend up to five ambulatory surgery centers. Additionally, participants were asked to rank quality, differentiating among these variables:
Management in times of the COVID-19 crisis (e.g. safety of residents, hygiene measures)
Management of waiting time (e.g. appointments)
Quality of surgery preparations (e.g. consultation with doctor, information)
Quality of surgical care (e.g. procedure)
Quality of follow-up care (e.g. physical therapies)
ABOUT TAMPA GENERAL HOSPITAL
Tampa General Hospital, a 1006-bed non-profit academic medical center, is one of the largest hospitals in America and delivers world-class care as the region's only center for Level l trauma and comprehensive burn care. It is one of the nation's busiest adult solid organ transplant centers and is the primary teaching hospital for the USF Health Morsani College of Medicine. With five medical helicopters, Tampa General Hospital transports critically injured or ill patients from 23 surrounding counties to receive the advanced care they need. Tampa General houses a nationally accredited comprehensive stroke center and its 32-bed Neuroscience Intensive Care Unit is the largest on the West Coast of Florida. It also is home to the Jennifer Leigh Muma 82-bed Level IV neonatal intensive care unit, and a nationally accredited rehabilitation center. Tampa General Hospital's footprint includes 17 Tampa General Medical Group Primary Care offices, TGH Family Care Center Kennedy, TGH Brandon Healthplex, TGH Virtual Health and 18 outpatient Radiology Centers. Tampa Bay residents also receive world-class care from the TGH Urgent Care powered by Fast Track network of clinics, and they can even receive home visits in select areas through TGH Urgent Care at Home, powered by Fast Track. As one of the largest hospitals in Florida, Tampa General Hospital is first in the state to partner with GE Healthcare and open a clinical command center that uses artificial intelligence and predictive analytics to improve and better coordinate patient care a lower cost. For more information, go to www.tgh.org.