Tampa General Hospital Is Recognized for Reducing Unnecessary Cesarean Section Deliveries in First Time Mothers
Published: Feb 10, 2021
By Tampa General Hospital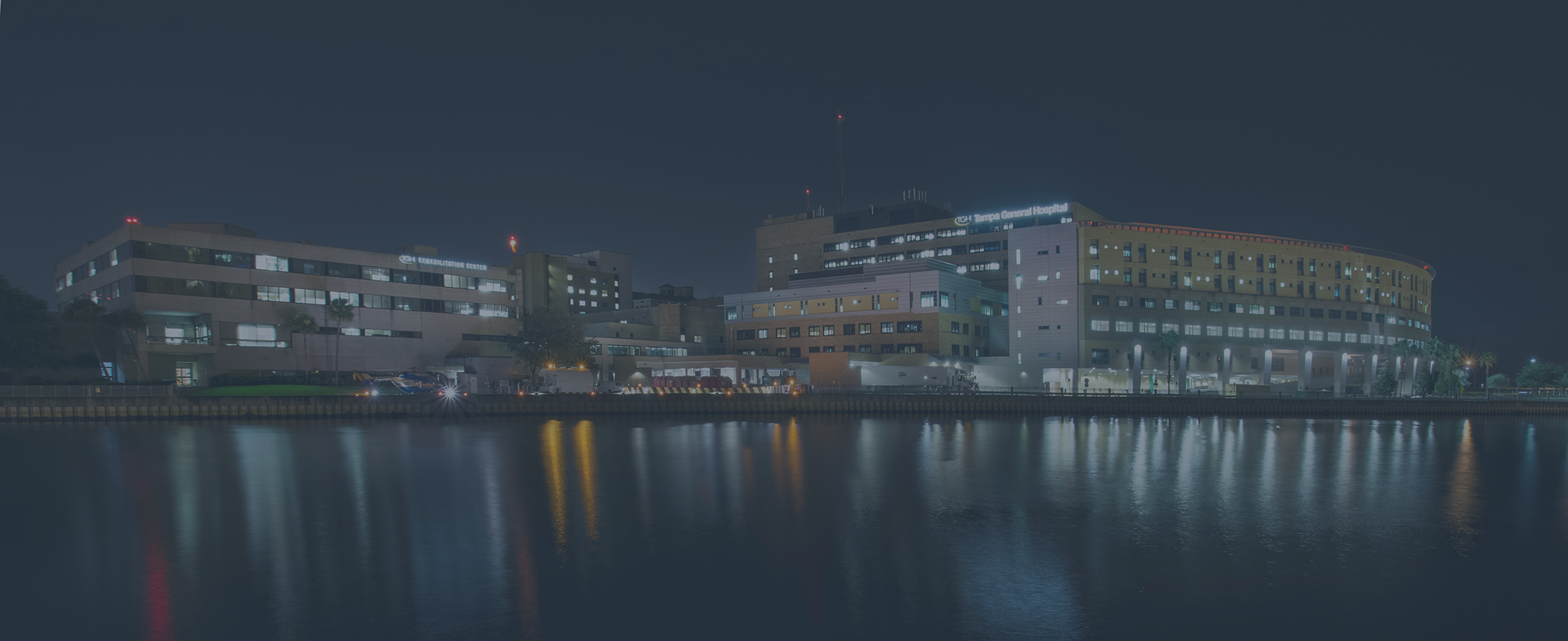 Tampa General is identified as one of only 15 delivery hospitals in the entire state to be recognized for efforts to improve maternal and infant health.  
Tampa, FL (Feb. 10, 2021) – The Agency for Health Care Administration (AHCA) and the Florida Department of Health (FDOH) recently named Tampa General Hospital as one of only 15 delivery hospitals in Florida to promote vaginal deliveries and reduce cesarean section deliveries for first-time mothers with low-risk pregnancies.      
Florida has one of the highest c-section rates in the country, prompting a statewide effort to promote safe vaginal deliveries by improving readiness, recognition, response and reporting. This marks the first year Tampa General was recognized as part of the national Healthy People 2020 goal of c-section deliveries at or below 23.9 percent.
"The collaboration between Tampa General Hospital, USF Health OB/GYN physicians and midwives at USF Health and Women's Health Care, and the Florida Perinatal Quality Collaborative PROVIDE initiative has made this possible," said Dr. Karen Bruder, associate professor and director of the Division of General Ob/Gyn, Department of Obstetrics and Gynecology in the USF Health Morsani College of Medicine. "Our teamwork and emphasis on following best practices has never been stronger! By applying evidence-based interventions to promote primary vaginal deliveries, we are committed to providing quality care for moms and babies in the Tampa Bay area."
This is just the latest recognition Tampa General Hospital has received for their maternal based programs. In 2020, recognitions included:
Tampa General Hospital became the first in the nation to be named as a Maternal Center of Excellence for both vaginal birth after cesarean (VBAC) and placenta accreta, a serious complication of pregnancy that occurs when the placenta grows too deeply into the wall of the uterus. A woman's risk for developing this condition increases with the number of previous cesarean births.
Tampa General Hospital was named to the annual list of Best Maternity Hospitals in the United States by Newsweek and The Leapfrog Group, an independent non-profit that monitors the quality and safety of health care organizations.
Women and Children's Services at Tampa General Hospital, both of which are co-directed by USF Health faculty, have a long tradition of providing patient-centered care. Some ways in which we offer this care  include physicians and nurses encouraging expecting mothers to create a birth plan to meet her expectations, nurses are highly trained to help facilitate labor, and there is a specialized certified care team in electronic fetal monitoring who understand how to interpret these reports to know when and how to react.  Last, there are two midwifery practices at Tampa General Hospital, and both specialize in low-risk, first time births. Women's Health Care certified nurse midwives have provided midwifery services to the women of Tampa Bay since 1993. The training received through the USF Health midwifery program is rooted in the academic medical center setting where a certified nurse midwife has earned a master's degree in nursing and received specialized training in women's health care.
On December 3, 2020, Tampa General Hospital was recognized for the latest achievement in maternal care during a Florida Hospital Association webinar titled Reducing Unnecessary C-Sections: Successful Florida Strategies.
TGH is one of only three hospitals in the Tampa Bay area to receive international recognition as a Baby-Friendly® designated birth facility by Baby-Friendly USA, Inc; an organization that supports breastfeeding mothers and their babies. Tampa General Hospital's Jennifer Leigh Muma Neonatal Intensive Care unit and its close affiliation with the USF Health Morsani College of Medicine means that mothers, babies and families always have world-class medical care. 
ABOUT TAMPA GENERAL HOSPITAL
Tampa General Hospital, a 1006-bed non-profit academic medical center, is one of the largest hospitals in America and delivers world-class care as the region's only center for Level l trauma and comprehensive burn care. Tampa General Hospital is the highest-ranked hospital in the market in U.S. News & World Report's 2020-21 Best Hospitals, and one of the top 4 hospitals in Florida, with five specialties ranking among the best programs in the United States. It is one of the nation's busiest adult solid organ transplant centers and is the primary teaching hospital for the USF Health Morsani College of Medicine. With five medical helicopters, Tampa General Hospital transports critically injured or ill patients from 23 surrounding counties to receive the advanced care they need. Tampa General houses a nationally accredited comprehensive stroke center and its 32-bed Neuroscience Intensive Care Unit is the largest on the West Coast of Florida. It also is home to the Jennifer Leigh Muma 82-bed Level IV neonatal intensive care unit, and a nationally accredited rehabilitation center. Tampa General Hospital's footprint includes 17 Tampa General Medical Group Primary Care offices, TGH Family Care Center Kennedy, TGH Brandon Healthplex, TGH Virtual Health and 19 outpatient Radiology Centers. Tampa Bay residents also receive world-class care from the TGH Urgent Care powered by Fast Track network of clinics, and they can even receive home visits in select areas through TGH Urgent Care at Home, powered by Fast Track.  Tampa General Hospital is first in Florida to partner with GE Healthcare and open a clinical command center that uses artificial intelligence and predictive analytics to improve and better coordinate patient care at a lower cost. For more information, go to www.tgh.org.
ABOUT USF HEALTH
USF Health's mission is to envision and implement the future of health. It is the partnership of the USF Health Morsani College of Medicine, the College of Nursing, the College of Public Health, the Taneja College of Pharmacy, the School of Physical Therapy and Rehabilitation Sciences, the Biomedical Sciences Graduate and Postdoctoral Programs, and USF Health's multispecialty physicians group. The University of South Florida is a high-impact global research university dedicated to student success. Over the past 10 years, no other public university in the country has risen faster in U.S. News and World Report's national university rankings than USF. For more information, visit health.usf.edu