Tampa General Hospital Foundation Receives $100,000 Donation from Rooms To Go
Published: Feb 9, 2021
By Tampa General Hospital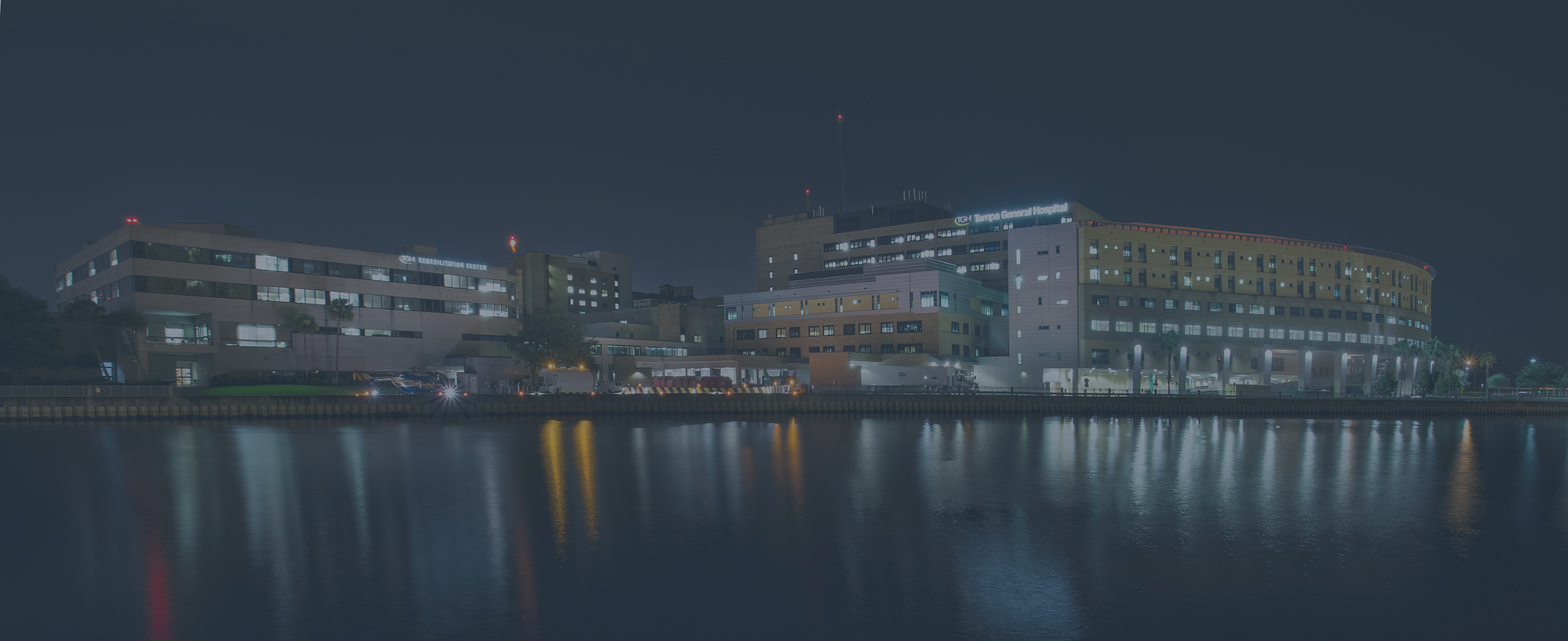 The generous donation will go to support Tampa General Hospital's COVID-19 fund.  
Tampa, FL (Feb. 9, 2021) – Tampa General Hospital Foundation has been chosen as the partner charity to receive a $100,000 donation celebrating the grand opening of the newest Rooms To Go furniture showroom at the corner of Dale Mabry Highway and Columbus Drive in Tampa, Florida.
The generous donation will help support Tampa General's ongoing research and treatment efforts brought on by the COVID-19 global pandemic.
"The Rooms To Go family would like to extend its sincerest gratitude to Tampa General Hospital and all of its front-line workers," said Chief Executive Officer Jeffrey Seaman. "With our corporate office located in the Tampa area, and so many of our team members and associates living here, we are more than grateful for your remarkable efforts to provide healthcare during this unprecedented pandemic. On behalf of all of us at Rooms To Go, please accept this donation to assist in your ongoing fight against Covid-19."
Tampa General Hospital has been on the forefront of the pandemic battle since March 2020. Since that time, Tampa General clinical teams have continued to provide world-class care to patients.
On December 5, 2020 Tampa General celebrated the opening of the Global Emerging Diseases Institute – a state of the art research facility that provides world-class care for patients battling COVID-19 and other infectious diseases.
On December 14, 2020 Tampa General was one of only five hospitals in the state to receive the first delivery of COVID-19 vaccine. Shortly after receiving the shipment, TGH vaccinated the first nurse in Florida against COVID-19.
In just the first four weeks, TGH delivered 10,000 vaccinations.                                              
"We are incredibly thankful for this donation from Rooms To Go," said Tampa General Hospital Foundation's Senior Vice-President and Chief Development Officer, Frann Richards. "This generous donation will allow Tampa General to continue the ongoing battle against COVID-19 in our community." 
To learn more about Tampa General Hospital's fight against COVID-19, please visit www.tgh.org/covid.
ABOUT TAMPA GENERAL HOSPITAL
Tampa General Hospital, a 1006-bed non-profit academic medical center, is one of the largest hospitals in America and delivers world-class care as the region's only center for Level l trauma and comprehensive burn care. Tampa General Hospital is the highest-ranked hospital in the market in U.S. News & World Report's 2020-21 Best Hospitals, and one of the top 4 hospitals in Florida, with five specialties ranking among the best programs in the United States. It is one of the nation's busiest adult solid organ transplant centers and is the primary teaching hospital for the USF Health Morsani College of Medicine. With five medical helicopters, Tampa General Hospital transports critically injured or ill patients from 23 surrounding counties to receive the advanced care they need. Tampa General houses a nationally accredited comprehensive stroke center and its 32-bed Neuroscience Intensive Care Unit is the largest on the West Coast of Florida. It also is home to the Jennifer Leigh Muma 82-bed Level IV neonatal intensive care unit, and a nationally accredited rehabilitation center. Tampa General Hospital's footprint includes 17 Tampa General Medical Group Primary Care offices, TGH Family Care Center Kennedy, TGH Brandon Healthplex, TGH Virtual Health and 19 outpatient Radiology Centers. Tampa Bay residents also receive world-class care from the TGH Urgent Care powered by Fast Track network of clinics, and they can even receive home visits in select areas through TGH Urgent Care at Home, powered by Fast Track.  As one of the largest hospitals in the country, Tampa General Hospital is first in Florida to partner with GE Healthcare and open a clinical command center that uses artificial intelligence and predictive analytics to improve and better coordinate patient care at a lower cost. For more information, go to www.tgh.org.
ABOUT ROOMS TO GO, ROOMS TO GO KIDS AND ROOMS TO GO PATIO
Headquartered in Seffner, Florida, Rooms To Go is the nation's largest independent furniture retailer with more than 150 showrooms in ten different states throughout the Southeast and in Texas. The Rooms To Go commitment to making furniture buying easy and convenient is exemplified by its philosophy of packaging entire rooms for sale and offering its customers fast delivery. Rooms To Go established its first retail showroom in Orlando, Florida in 1991. Today, the company provides employment to more than 7,000 people. In 1997, Rooms To Go opened its first Rooms To Go Kids store. Rooms To Go Kids features the widest array of themed room packages for children and enjoys an exclusive licensing agreement with Disney. Rooms To Go Patio launched in 2017 with the acquisition of Carls Patio based in Boca Raton, Florida. Since then, Rooms To Go Patio has provided beautiful outdoor furniture at affordable prices. For more information on the wide selection of room packages Room To Go offers, visit www.roomstogo.com.