Tampa General Hospital Named to Newsweek's World's Best Hospitals
Published: Apr 16, 2021
By Tampa General Hospital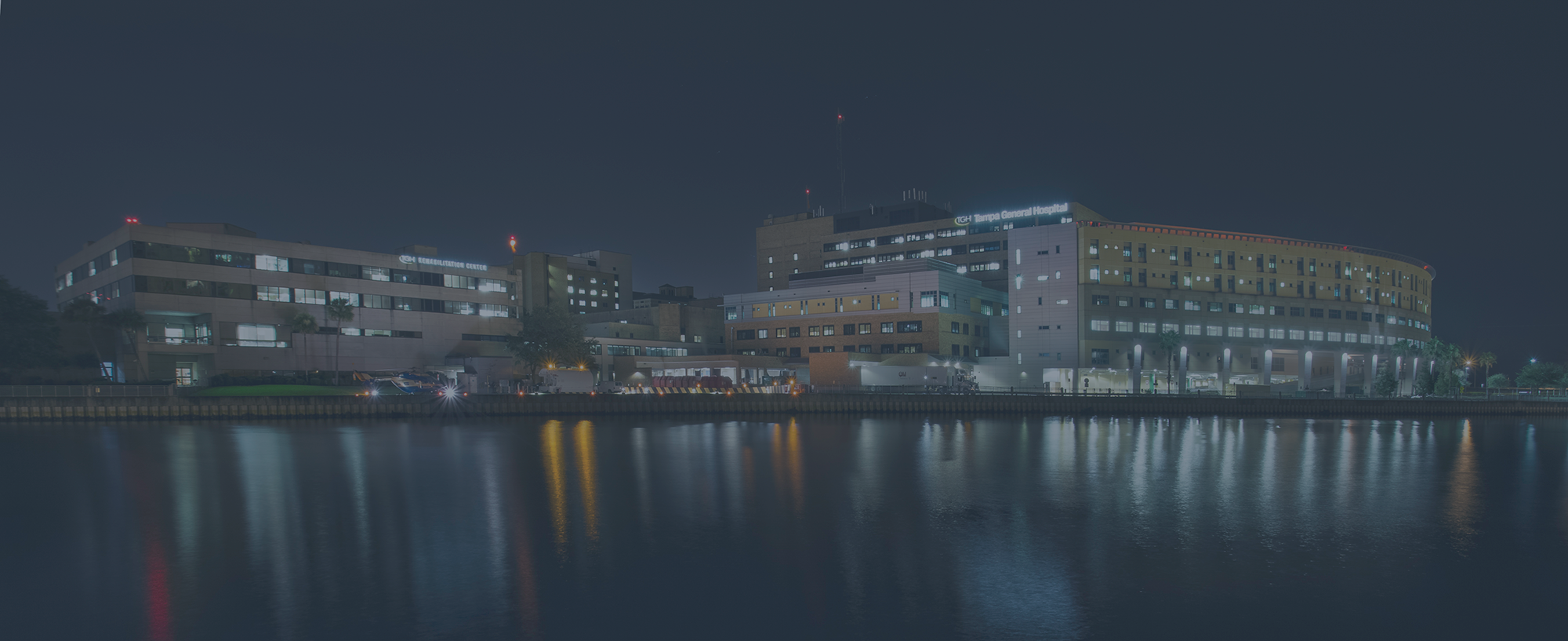 Tampa General is the only Tampa Bay area hospital ranked in the top 100 in the U.S.
TAMPA, Fla. (April 16, 2021) – Tampa General Hospital is one of the top 100 hospitals in the United States, according to Newsweek. The 1007-bed, academic medical center was recently named in the news magazine's World's Best Hospitals 2021 ranking.
Tampa General is the top-ranked Tampa Bay area hospital and only two other Florida medical facilities appear in the top 100 of Newsweek's list.
"Every day, we work as a team at Tampa General Hospital to be the safest and most innovative academic health system in America. Rankings such as these validate those efforts and show that we are on the right path. We are proud to be named a top-ranked hospital in Florida by Newsweek and thank our team members and physicians for their commitment to world-class patient care," said Tampa General Hospital President and CEO John Couris.
Hospitals were selected based on:
Recommendations from Medical Professionals—An analysis of national and international recommendations for every hospital in each country was conducted based on an online survey of doctors, nurses and hospital managers in 25 countries. A total of 74,000 medical professionals were invited to take the survey and participants were asked to recommend hospitals in their own country, as well as in other countries. Recommendations for the participant's own hospital were not permitted.
Surveys of Patients After Hospitalization—Publicly available data from surveys of patient satisfaction with hospitalization were reviewed. Survey topics included satisfaction with the hospital, medical care and service.
Quality Data—Data on quality of treatment, hygiene measures and patient safety from a variety of public sources was collected and reviewed.
According to Newsweek, the 2,000 hospitals named to the global list stand out for their consistent excellence, including distinguished physicians, top-notch nursing care and state-of-the-art technology.
"This is the third year that Newsweek has partnered with Statista Inc, the respected global data research firm, to reveal the World's Best Hospitals and it may be our most important ranking yet," said Newsweek's Global Editor-in-Chief Nancy Cooper. "As the events of 2020 made clear, our lives and those of our loved ones may rest on the kind of health care we have access to," Cooper added. "This ranking of the World's Best Hospitals 2021 can help consumers feel confident when making critical choices about medical care."
Newsweek's World's Best Hospital ranking lists the best hospitals in 25 countries. They include: the United States, Germany, Japan, South Korea, France, Italy, United Kingdom, Spain, Brazil, Canada, India, Australia, Mexico, The Netherlands, Poland, Austria, Thailand, Switzerland, Sweden, Belgium, Finland, Norway, Denmark, Israel and Singapore. The countries were mainly selected based on standard of living/life expectancy, population size, number of hospitals and data availability.
Newsweek only compared scores between hospitals in the same country because different sources for patient experience and medical KPIs (key performance indicators) were examined in each country. The U.S. ranking listed 334 hospitals.
The latest among several recognitions for Tampa General Hospital includes:
Highest-ranking hospital in Tampa Bay for the fifth consecutive year by U.S. News & World Report, with a national ranking in five specialties including highest in the state for Cardiology & Heart Surgery, Gastroenterology & GI Surgery and Orthopedics.
Becker's Healthcare, a leading source of business and legal information for health care executives, recently named Tampa General as one of the 100 Great Hospitals in America for 2020 – the seventh year consecutively for this distinction.
ABOUT TAMPA GENERAL HOSPITAL
Tampa General Hospital, a 1007-bed non-profit academic medical center, is one of the largest hospitals in America and delivers world-class care as the region's only center for Level l trauma and comprehensive burn care. Tampa General Hospital is the highest-ranked hospital in the market in U.S. News & World Report's 2020-21 Best Hospitals, and one of the top four hospitals in Florida, with five specialties ranking among the best programs in the United States. It is one of the nation's busiest adult solid organ transplant centers and is the primary teaching hospital for the USF Health Morsani College of Medicine. With five medical helicopters, Tampa General Hospital transports critically injured or ill patients from 23 surrounding counties to receive the advanced care they need. Tampa General houses a nationally accredited comprehensive stroke center and its 32-bed Neuroscience Intensive Care Unit is the largest on the West Coast of Florida. It also is home to the Jennifer Leigh Muma 82-bed Level IV neonatal intensive care unit, and a nationally accredited rehabilitation center. Tampa General Hospital's footprint includes 17 Tampa General Medical Group Primary Care offices, TGH Family Care Center Kennedy, TGH Brandon Healthplex, TGH Virtual Health and 19 outpatient Radiology Centers. Tampa Bay residents also receive world-class care from the TGH Urgent Care powered by Fast Track network of clinics, and they can even receive home visits in select areas through TGH Urgent Care at Home, powered by Fast Track.  As one of the largest hospitals in the country, Tampa General Hospital is first in Florida to partner with GE Healthcare and open a clinical command center that uses artificial intelligence and predictive analytics to improve and better coordinate patient care at a lower cost. For more information, go to www.tgh.org.