TAMPA BAY LIGHTNING, TAMPA GENERAL HOSPITAL TEAM UP FOR "WE ARE TGH" NIGHT
Published: Apr 23, 2021
By Tampa General Hospital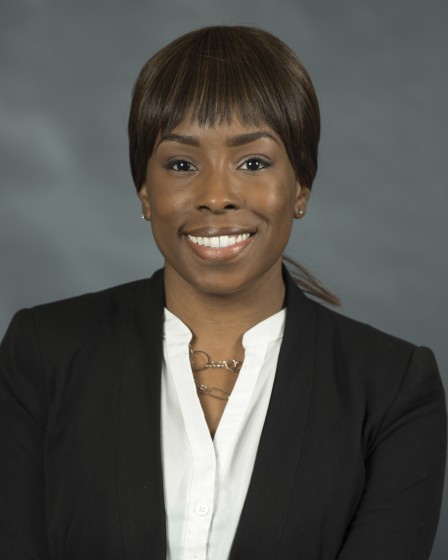 TAMPA BAY (April 23, 2021) – The Tampa Bay Lightning will host "We Are TGH - Honoring Healthcare Heroes" night, presented by Tampa General Hospital, on Sunday, April 25 when they host the Columbus Blue Jackets at 7 p.m. at AMALIE Arena.
All fans in attendance will receive a co-branded foam helmet, matching the ones the Bolts wear during away games. Throughout the night, the Lightning and TGH will be celebrating hockey and world-class healthcare with their fans. The Bolts will feature one of TGH's most valuable players, Glenda Wright, who, despite the challenges of the pandemic on everyone's personal and professional lives, has helped to make a difference in her role as Director of Environmental Services (EVS) at Tampa General. 
"The Lightning are very excited to host TGH night at AMALIE Arena on Sunday," Lightning chief executive officer Steve Griggs said.  "Tampa General Hospital represents the best in world-class care and is a vital community partner, especially during the COVID-19 pandemic.  We look forward to honoring their team's commitment to making Tampa Bay a better place to work, live and play." 
"My team is tasked with the daily completion of more than 800 occupied room cleans and hundreds of daily discharges, including the servicing of team member, non-clinical and ancillary spaces 24/7, 365 days," Wright said. "COVID-19 has made this task more complicated given the difficulty many of our team members and colleagues have had in their personal dealings with the pandemic. They still show up ready to work, ready to make a difference in the best way they know how and tirelessly reset every 24 hours to do the same thing all over again. Each day my team supports the clinical teams who provide world-class care to our patients."
Wright just celebrated her 10-year anniversary at TGH and attributes her success to her team.
"I've always been passionate about working to authentically impact positive change and enhance perspectives," she said.  "Helping to develop an already outstanding EVS department into one that has become a true organizational partner in the care of our team and our patients has been fulfilling, challenging and intentional. I am excited to stand with our healthcare heroes at the Bolts game."
The Lightning and Tampa General Hospital are two world-class organizations with deep roots in the community and a mutual belief in supporting the people of the region. Last year, the two announced a naming rights partnership for the Official Training Facility of the Lightning, which is now open to the public and home to youth and adult hockey leagues. The facility is known as the TGH Ice Plex.
"We are proud of our partnership with the Tampa Bay Lightning. It has been a tough year, but our team is resilient and full of grit, just like the Bolts who achieved the Stanley Cup win last year!  Tonight, will be an exciting night for our team members. They deserve the recognition for providing world-class, life-saving care to our patients every day. Let's go Bolts," said John Couris, president & CEO of Tampa General Hospital.
ABOUT TAMPA GENERAL HOSPITAL
Tampa General Hospital, a 1007-bed non-profit academic medical center, delivers world-class care as the region's only center for Level l trauma and comprehensive burn care. It is one of the nation's busiest adult solid organ transplant centers and is the primary teaching hospital for the USF Health Morsani College of Medicine. With five medical helicopters, Tampa General Hospital transports critically injured or ill patients from 23 surrounding counties to receive the advanced care they need. Tampa General houses a nationally accredited comprehensive stroke center and its 32-bed Neuroscience Intensive Care Unit is the largest on the West Coast of Florida. It also is home to an 82-bed Level IV neonatal intensive care unit, and a nationally accredited rehabilitation center. Tampa General Hospital's footprint includes 14 Tampa General Medical Group Primary Care offices, TGH Family Care Center Kennedy, TGH Brandon Healthplex, TGH Virtual Care and 15 outpatient Radiology Centers. Tampa Bay residents also receive world-class care from the TGH Urgent Care powered by Fast Track network of clinics, and they can even receive home visits in select areas through TGH Urgent Care at Home, powered by Fast Track.  As one of the largest hospitals in Florida, Tampa General Hospital is first in the state to open a command center in partnership with GE Healthcare. For more information, go to www.tgh.org.