Tampa General Hospital Receives the "Hall of Fame Award" from the American Marketing Association and is Named "PR Team of the Year" by National PR Training Organization
Published: Sep 18, 2020
By Tampa General Hospital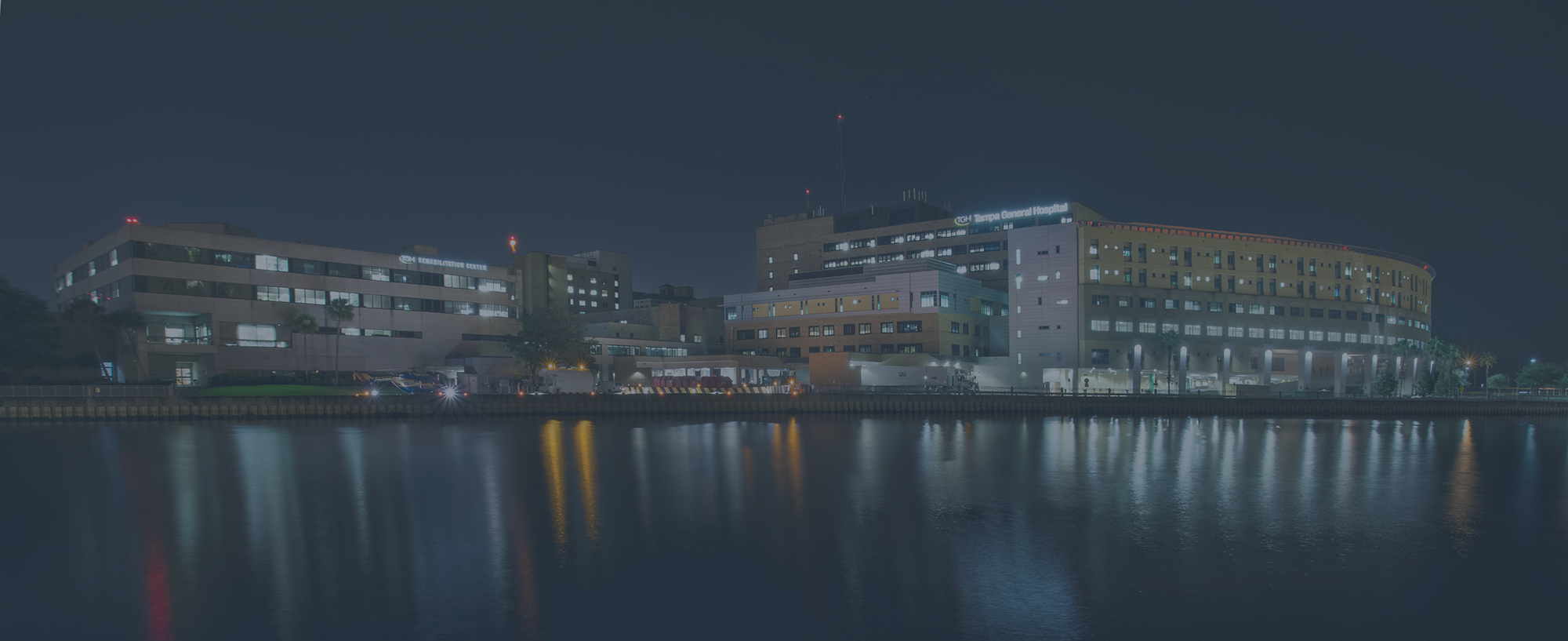 The Hall of Fame Award, voted on by the American Marketing Association (AMA) board of directors, recognizes a respected local brand that has distinguished themselves in the marketing community for their excellence and leadership. Tampa General also received national recognition as "PR Team of the Year" from Ragan Communications and PR Daily.
Tampa, FL (September 18, 2020) – Tampa General Hospital is honored to receive the prestigious AMA Tampa Bay Marketing 2019 Hall of Fame Award presented during the fifth annual  Marketer of the Year Awards hosted virtually this month. This annual signature event for AMA celebrates innovative, results-driven marketing campaigns created in the Tampa Bay area.
"We are thankful to AMA Tampa Bay for this outstanding recognition of being inducted into the AMA Tampa Bay Marketing Hall of Fame. Just over two years ago, TGH embarked on a bold new marketing campaign to differentiate TGH from other hospitals and health systems. We are fortunate to have an incredibly talented in-house marketing team and local creative partners, including FKQ and LionMaus. These local partners helped develop the messaging and creative to illustrate this and executed our omni-channel approach. Of course, we would not have been able to make the bold claims we did without the incredible work of our team members and physicians who live this brand promise every day, providing life-saving services not available anywhere else in the region," said Stacey Brandt, executive vice president, chief strategy and marketing officer of Tampa General Hospital.
Tampa General Hospital is among several local companies who were recognized, including Big Sea, 22Squared, AdventHealth and Metropolitan Ministries. The awards are separated into nine marketing categories and a tenth award, the Grand Marketer of the Year, is presented to the company with the highest points. The Hall of Fame Award, given to Tampa General Hospital, recognizes a venerable local brand that has distinguished themselves in the marketing community for their excellence and continues to be viewed as a leader in marketing and community relations.
"This marketing competition embodies innovation, tangible results, and the ability to move us all. Congratulations to all the winners and participants who continually raise the bar and set new heights for results in our marketing community," said Justine Burke, president of AMA Tampa Bay.
AMA Tampa Bay is a local membership organization of the national American Marketing Association for marketing professionals with the mission to be the essential community for marketers and is dedicated to the future of marketing and innovation.
In addition to the AMA award, Tampa General Hospital was also named a national "PR Team of the Year" for 2019 by Ragan Communications and PR Daily, a national leader in training for professionals in corporate communications, public relations, social media and management.
This award was based on two different public relations campaigns that stood out. One involved a high-tech workspace and the other involved a selfless act of humanity. The team showed that CareComm, similar to a NASA-style mission control center, is more than just a room with dozens of computer screens. It's an essential component for patients in the 1006-bed academic medical center. In the other campaign, a Fort Myers doctor learned her office manager had kidney disease and decided to donate a kidney to her. The surgeries took place at Tampa General, testament to its outstanding reputation. The TGH PR team also highlighted the importance of organ donations overall—which transcends any one medical facility.
"We appreciate this national recognition from Ragan and PR Daily. Our MarComm team supports the clinical departments and work hard to share the stories of grateful patients in meaningful ways. From Tampa General's development of CareComm, in partnership with GE Healthcare, to innovate patient care for a lower cost, to telling stories of the amazing work produced in our transplant units; it's certainly been a record year for TGH and our Public Relations/Communications team," said Laurie Slater, vice president of MarComm & Business Development for Tampa General Hospital.
ABOUT TAMPA GENERAL HOSPITAL
Tampa General Hospital, a 1006-bed non-profit academic medical center, delivers world-class care as the region's only center for Level l trauma and comprehensive burn care. It is one of the nation's busiest adult solid organ transplant centers and is the primary teaching hospital for the USF Health Morsani College of Medicine. With five medical helicopters, Tampa General Hospital transports critically injured or ill patients from 23 surrounding counties to receive the advanced care they need. Tampa General houses a nationally accredited comprehensive stroke center and its 32-bed Neuroscience Intensive Care Unit is the largest on the West Coast of Florida. It also is home to the Jennifer Leigh Muma 82-bed Level IV neonatal intensive care unit, and a nationally accredited rehabilitation center. Tampa General Hospital's footprint includes 17 Tampa General Medical Group Primary Care offices, TGH Family Care Center Kennedy, TGH Brandon Healthplex, TGH Virtual Health and 18 outpatient Radiology Centers. Tampa Bay residents also receive world-class care from the TGH Urgent Care powered by Fast Track network of clinics, and they can even receive home visits in select areas through TGH Urgent Care at Home, powered by Fast Track. As one of the largest hospitals in Florida, Tampa General Hospital is first in the state to partner with GE Healthcare and open a clinical command center that uses artificial intelligence and predictive analytics to improve and better coordinate patient care at a lower cost.For more information, go to www.tgh.org.