Tampa General Hospital is Recognized Nationally as a Best Organization for Leadership Development
Published: Sep 8, 2020
By Tampa General Hospital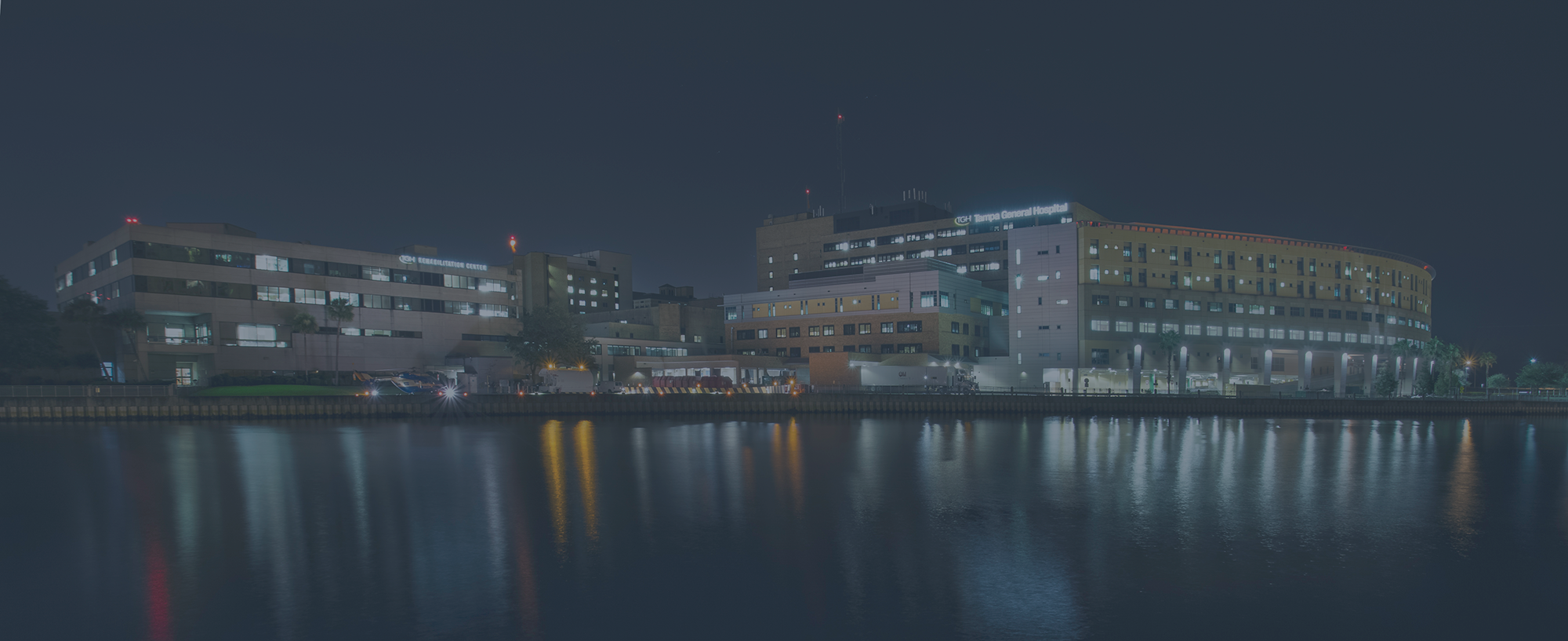 Tampa General ranks among the top 10 national health care organizations for its dedication in supporting leaders to achieve better health care outcomes.  
Tampa, FL (September 8, 2020) – Tampa General Hospital has been named a 2020 Best Organization for Leadership Development (BOLD) Award Winner by the not-for-profit National Center for Healthcare Leadership (NCHL).
The NCHL Survey analyzes participating health care systems to determine their capacity to develop leaders and improve health care outcomes through inclusive leadership and organizational excellence.
To be considered for the BOLD Award, organizations are measured using the NCHL Scorecard which tracks effective leadership development practices in 12 key areas and then compares those to other health systems across the country. Tampa General Hospital ranked among the top 10 organizations overall in the nation, as well as in the top 10 percent in four key areas:
Preparing new leaders for success
Attracting and selecting leaders
Developing for diversity and inclusion
Leadership and well-being
"Tampa General is committed to the continued growth of all team members," said John Couris, president and CEO of Tampa General Hospital. "Being named a BOLD Award winner validates the important work we are doing to develop our team members who aspire to be in a leadership role. I am proud of our culture at Tampa General and the programs we have in place around talent management, giving our team members the tools and resources they need to develop their leadership skills and be successful within the organization."  
Tampa General offers professional leadership training for its team members through its Organizational Development department and through progressive academic partnerships with local institutions. Internally, Organizational Development has seamlessly converted its most popular face-to-face programs into e-learning and virtual opportunities to accommodate current safety standards. Programs addressing diversity and inclusion are consistently popular through e-learning platforms while virtual presentations focused on emotional intelligence and team member engagement are always well-attended online.
During the pandemic, TGH pivoted to accommodate new leader onboarding virtually and continues to build out that program to ensure a successful transition to these new leadership roles. Additionally, in 2018, Tampa General established an internal leadership development program called Leadership Enrichment And Development – or LEAD TGH. This year-long program provides mentoring and leadership training to team members in the early stages of their careers and prepares them to become better leaders.   
To further augment learning opportunities, TGH has collaborated with academic partners in the Tampa Bay community for many years. Both the University of South Florida's Muma College of Business and the University of Tampa's Sykes College of Business offer a variety of programs for TGH team members to expand their skills through external certification programs. These new learning opportunities are key for recruitment and attracting the best candidates for leadership roles and underscore Tampa General's commitment to supporting the career growth of team members through formalized professional development.
"This BOLD award clearly indicates we're one of the best in health care," said TGH Senior Vice President and Chief Human Resources Officer Chris Roederer. "The work that Organizational Development has accomplished within our organization and what we have done in collaboration with USF and UT demonstrates that this is a journey and we're definitely heading in the right direction."
Tampa General Hospital and the other health care organizations who received the prestigious award will be recognized at a virtual event on Wednesday, November 18 in conjunction with the National Center for Healthcare Leadership's Human Investment Conference. The NCHL is a Chicago-based not-for-profit organization that serves as an industry catalyst to improve health care leadership through inter-organizational collaboration and learning.
ABOUT TAMPA GENERAL HOSPITAL
Tampa General Hospital, a 1006-bed non-profit academic medical center, delivers world-class care as the region's only center for Level l trauma and comprehensive burn care. It is one of the nation's busiest adult solid organ transplant centers and is the primary teaching hospital for the USF Health Morsani College of Medicine. With five medical helicopters, Tampa General Hospital transports critically injured or ill patients from 23 surrounding counties to receive the advanced care they need. Tampa General houses a nationally accredited comprehensive stroke center and its 32-bed Neuroscience Intensive Care Unit is the largest on the West Coast of Florida. It also is home to the Jennifer Leigh Muma 82-bed Level IV neonatal intensive care unit, and a nationally accredited rehabilitation center. Tampa General Hospital's footprint includes 17 Tampa General Medical Group Primary Care offices, TGH Family Care Center Kennedy, TGH Brandon Healthplex, TGH Virtual Health and 18 outpatient Radiology Centers. Tampa Bay residents also receive world-class care from the TGH Urgent Care powered by Fast Track network of clinics, and they can even receive home visits in select areas through TGH Urgent Care at Home, powered by Fast Track.  As one of the largest hospitals in Florida, Tampa General Hospital is first in the state to partner with GE Healthcare and open a clinical command center that uses artificial intelligence and predictive analytics to improve and better coordinate patient care at a lower cost.  For more information, go to www.tgh.org.