Tampa General Hospital Extends Partnership with USF Athletics, Becomes Season Presenting Sponsor of Bulls Football and Men's and Women's Basketball
Published: Oct 7, 2020
By Tampa General Hospital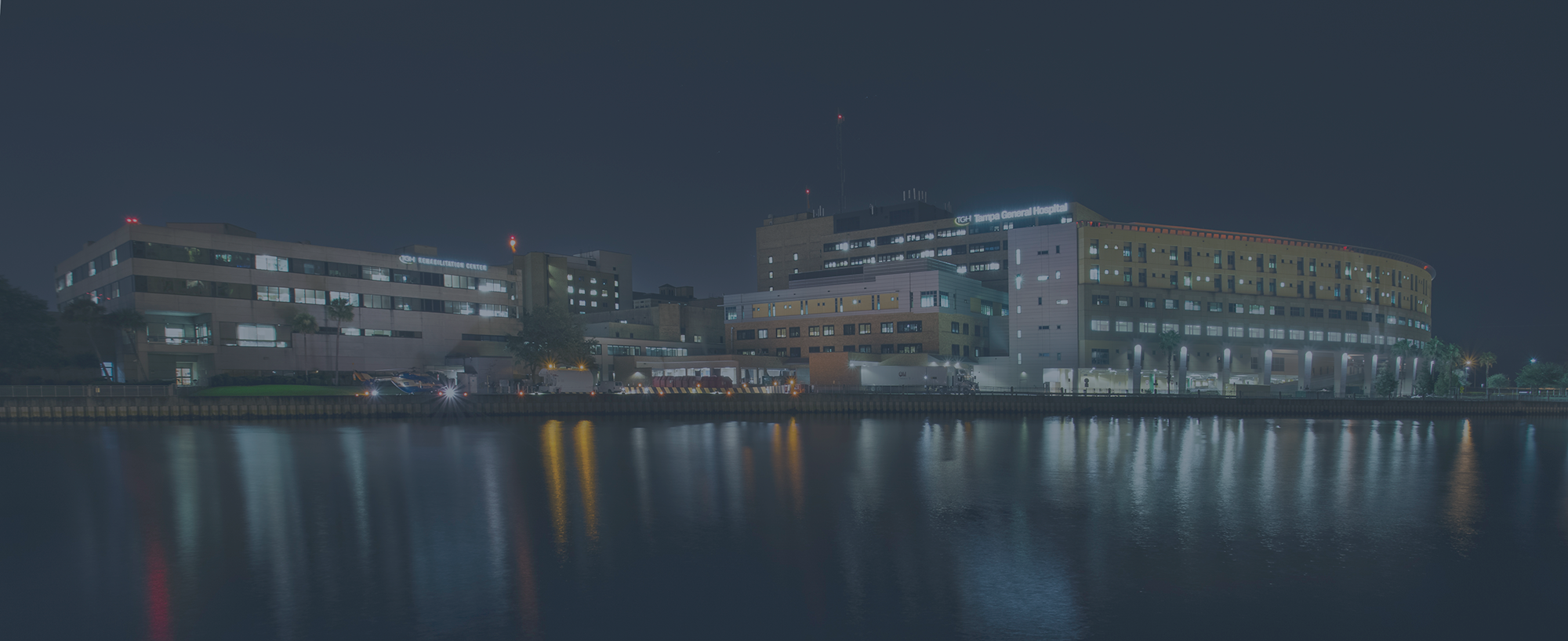 TGH and Athletics secure first-ever 10-year agreement through 2030 for season entitlements for three sports.  
Tampa, FL (Oct. 7, 2020) – USF Athletics is thrilled to announce an extension and exciting elevation of a longtime exclusive partnership with Tampa General Hospital, with TGH becoming the season-presenting sponsor for USF football, men's basketball, and women's basketball.
The season entitlement agreement, which begins immediately, will run through 2030 with TGH on board for the next exciting decade of Bulls football under first-year head coach Jeff Scott, men's basketball under head coach Brian Gregory and women's basketball under head coach Jose Fernandez.
"Tampa General Hospital is excited to be the first-ever season presenting sponsor of the University of South Florida's football, and men's and women's basketball seasons," President & CEO of Tampa General Hospital John Couris said. "We have a long and rich history of firsts with the University and it is our privilege to support them."
"Tampa General Hospital has long been an important and highly involved member of our Bay area community and a strong supporter of not only USF Athletics but the entire university," USF Vice President of Athletics Michael Kelly said. "We are delighted to see their partnership with Athletics elevated to an entirely new level with their season sponsorship of three of our highest profile programs and look forward to working closely with TGH over the next 10 years of this agreement and beyond."
The Bulls football team takes on ECU this Saturday at Raymond James Stadium in the Bulls' homecoming game. Kickoff is set for 7 p.m. on ESPN+ and USF will welcome fans for the first time this season with approximately 8,000 socially distanced seats in the lower bowl.
The Bulls 2020 schedule features six opponents that won 10 or more games in 2019 and five that finished 2019 ranked in the final AP Top 25, with three of those games coming on the road.
Following the ECU clash, the Bulls have three other remaining home games at Raymond James Stadium in 2020, including a primetime clash on ESPN vs. Tulsa on Fri., Oct. 23, the Salute to Service game vs. Navy on Sat., Nov. 21 and the War on I-4 clash vs. UCF on Fri., Nov. 27, which will air on an ESPN Network.
USF's future nonconference home dates in Raymond James Stadium include games against Florida (2021), Alabama (2023), Louisville (2024), NC State (2024), Boise State (2025), Miami (2027) and Notre Dame (TBD).
The men's and women's basketball programs will begin full team practices for the 2020 season on Oct. 14 and see their seasons begin on Nov. 25 or later, per the NCAA's schedule guidelines for the 2020-21 season. Full schedules for both the men's and women's teams will be released in the coming weeks.
Tickets for the 2020 season may be purchased by calling/texting 1-800-GoBulls or visiting GoUSFBulls.com and clicking the "Tickets" link on the top menu bar. USF also has introduced the new USF Bulls app where fans can access all their digital ticketing needs and also follow scores, stats, information and more. The app can be downloaded on Google play or in the Apple app store.
ABOUT TAMPA GENERAL HOSPITAL
Tampa General Hospital, a 1006-bed non-profit academic medical center, is one of the country's largest hospitals and delivers world-class care as the region's only center for Level l trauma and comprehensive burn care. It is one of the nation's busiest adult solid organ transplant centers and is the primary teaching hospital for the USF Health Morsani College of Medicine. With five medical helicopters, Tampa General Hospital transports critically injured or ill patients from 23 surrounding counties to receive the advanced care they need. Tampa General houses a nationally accredited comprehensive stroke center and its 32-bed Neuroscience Intensive Care Unit is the largest on the West Coast of Florida. It also is home to the Jennifer Leigh Muma 82-bed Level IV neonatal intensive care unit, and a nationally accredited rehabilitation center. Tampa General Hospital's footprint includes 17 Tampa General Medical Group Primary Care offices, TGH Family Care Center Kennedy, TGH Brandon Healthplex, TGH Virtual Health and 18 outpatient Radiology Centers. Tampa Bay residents also receive world-class care from the TGH Urgent Care powered by Fast Track network of clinics, and they can even receive home visits in select areas through TGH Urgent Care at Home, powered by Fast Track.  As one of the largest hospitals in Florida, Tampa General Hospital is first in the state to partner with GE Healthcare and open a clinical command center that uses artificial intelligence and predictive analytics to improve and better coordinate patient care at a lower cost.  For more information, go to www.tgh.org.
ABOUT USF FOOTBALL
The USF football program first took the field in 1997 and completed its 23rd season (20th at the FBS level) in 2019. The Bulls have posted 15 winning seasons, earned 14 All-America selections and 29 first-team all-conference selections, and has seen 30 players selected in the NFL Draft. USF has made 10 bowl games appearances (going 6-4 in those games) and posted a program record six straight appearances from 2005-2010. The Bulls most recently made four straight bowl appearances from 2015-18 and posted back-to-back 10-win seasons in 2016 and 2017, logging a program-record 11-2 mark in 2016 while finishing both seasons ranked in the Top 25. USF spent a program record 20 straight weeks ranked in the Top 25 during the 2016 and 2017 seasons and reached as high as No. 2 in the national rankings during the 2007 season.