Tampa General Hospital Earns Its Eighth Consecutive "Most Wired" Award
Published: Oct 7, 2020
By Tampa General Hospital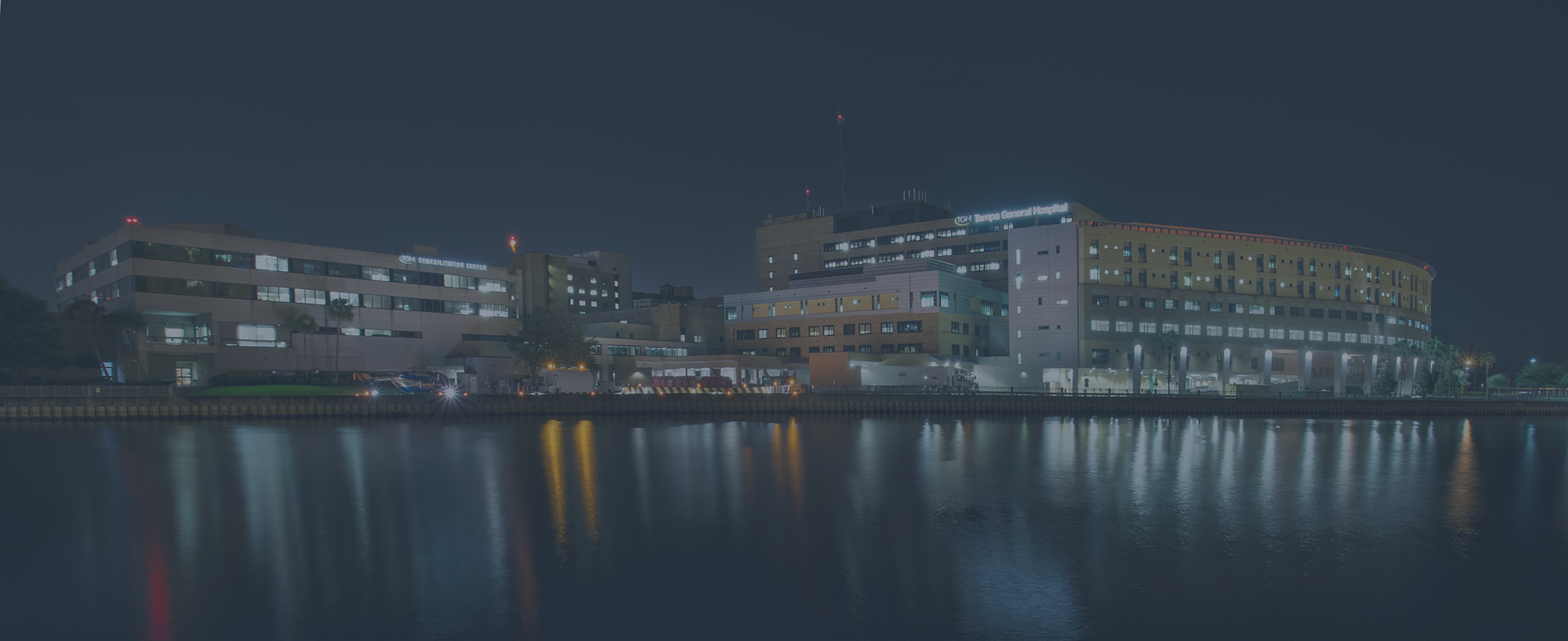 Tampa General recognized for using technology to improve patient care.
Tampa, FL (Oct.7, 2020) -- Tampa General Hospital has been named one of the nation's Digital Health Most Wired Hospitals in 2020 for the eighth consecutive year. The annual award is presented by the College of Healthcare Information Management and Executives (CHIME).
Tampa General Hospital was one of 64 organizations in the nation to earn a Level 9 award out of ten possible levels. Organizations recognized with this award are leaders in health care technology who actively push the industry forward. These progressive companies implement advanced technologies, leverage them in innovative ways, and encourage adoption across their entire organization. The award winners also use technology to improve patient experience, reduce costs, and increase patient access to health care services.
TGH is ranked in the 92nd percentile of US hospitals for health technology. 
The mission of the CHIME "Digital Health Most Wired" program is to elevate the health care of communities around the world by encouraging the optimal use of information technology. The recognition is designed to improve patient safety and outcomes by driving change in the health care IT industry. 
"I am so proud of our innovators in the Information Technologies division for earning the Digital Health Most Wired Award," said Scott Arnold, Executive Vice President and Chief Information Officer for Tampa General Hospital. "Earning this award every year at such a high level speaks volumes to the hard work and high-quality work of our team," he added. "TGH's implementation and use of technology are essential to support our strategic plan and IT is excited to be an essential part of it."  
Some of the advanced technologies used by organizations recognized by CHIME include cyber security systems, telehealth solutions, predictive analytics, cost analysis tools, access to data at the point of care, and tools to engage patients and their families throughout the care process.
ABOUT TAMPA GENERAL HOSPITAL
Tampa General Hospital, a 1006-bed non-profit academic medical center, is one of the largest hospitals in America and delivers world-class care as the region's only center for Level l trauma and comprehensive burn care. It is one of the nation's busiest adult solid organ transplant centers and is the primary teaching hospital for the USF Health Morsani College of Medicine. With five medical helicopters, Tampa General Hospital transports critically injured or ill patients from 23 surrounding counties to receive the advanced care they need. Tampa General houses a nationally accredited comprehensive stroke center and its 32-bed Neuroscience Intensive Care Unit is the largest on the West Coast of Florida. It also is home to the Jennifer Leigh Muma 82-bed Level IV neonatal intensive care unit, and a nationally accredited rehabilitation center. Tampa General Hospital's footprint includes 17 Tampa General Medical Group Primary Care offices, TGH Family Care Center Kennedy, TGH Brandon Healthplex, TGH Virtual Health and 18 outpatient Radiology Centers. Tampa Bay residents also receive world-class care from the TGH Urgent Care powered by Fast Track network of clinics, and they can even receive home visits in select areas through TGH Urgent Care at Home, powered by Fast Track.  As one of the largest hospitals in Florida, Tampa General Hospital is first in the state to partner with GE Healthcare and open a clinical command center that uses artificial intelligence and predictive analytics to improve and better coordinate patient care at a lower cost.  For more information, go to www.tgh.org.
ABOUT CHIME
The College of Healthcare Information Management Executives (CHIME) is an executive organization dedicated to serving chief information officers (CIOs), chief medical information officers (CMIOs), chief nursing information officers (CNIOs), chief innovation officers (CIOs), chief digital officers (CDOs) and other senior healthcare IT leaders. With nearly 3,400 members in 55 countries and over 150 healthcare IT business partners and professional services firms, CHIME provides a highly interactive, trusted environment enabling senior professional and industry leaders to collaborate, exchange best practices, address professional development needs and advocate the effective use of information management to improve the health and care in the communities they serve. For more information, please visit chimecentral.org.