Hall of Fame Health Announces Network Relationships With 12 Health Care Providers
Published: Oct 20, 2020
By Tampa General Hospital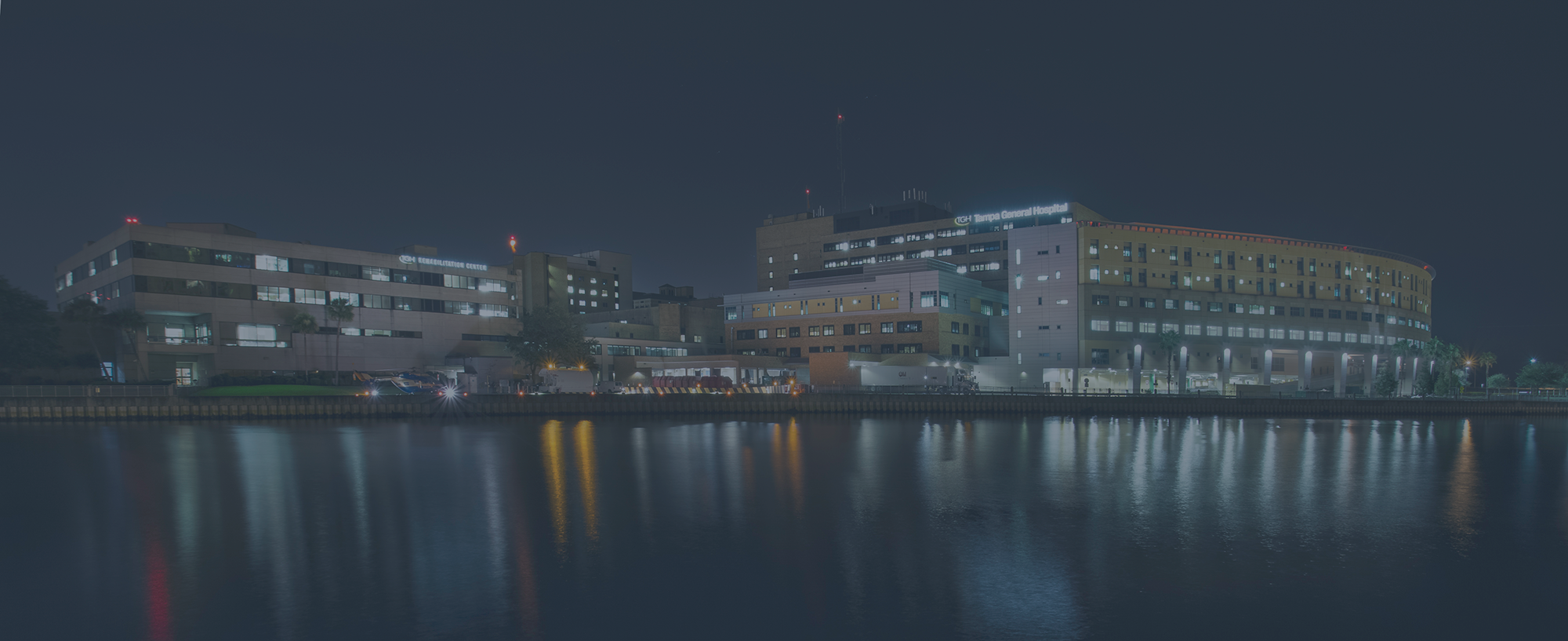 Combined reach makes world-class hospitals, physicians available nationwide to thousands of ex-NFL players, their families. 
CANTON, OHIO — Twelve of the nation's premier providers of medical care will begin offering services to any former National Football League player or team employee, and their families, under the banner of Hall of Fame Health in a series of separate relationships announced today. Other world-renown providers are expected to join the growing Hall of Fame Health family of network partners in the near future.
"This network of world-class health systems, physician groups and provider organizations is committed to helping the Pro Football Hall of Fame serve former football players and their families as they look to navigate and gain access to the very best care," said Jeremy Hogue, CEO of Hall of Fame Health. "It's consistent with the Hall's mission 'to honor the heroes of the game.' In the community of former football players, there is a need. We're rising to meet it."
Hogue said an estimated 80% of the League's more than 18,000 former players are not covered under employer-sponsored medical plans and must shop for insurance coverage each year during the national open-enrollment period, which this year begins Nov. 1.
Earlier this year, Hall of Fame Health announced an entity, Hall of Fame Benefits, to provide concierge services to assist this insurance purchasing process. Today's announcement creates not only access to many new health plans, but it also represents a step forward in breaking down the barriers around access to care, with commitments such as scheduling appointments more quickly and ensuring top-performing physicians and other providers are serving this community.
These 12 "founding partner" providers stretch from coast to coast with premier hospitals, academic medical centers, physician groups and orthopedic centers in areas of the country where thousands of NFL retirees are located. These relationships span the scope of care to all conditions and not only offer services to former players, but also to their spouses and dependents.
The list of founding partners includes:
Andrews Institute: A state-of-the-art performance training and orthopedic services provider in Gulf Breeze, Fla., under the direction of renown surgeon Dr. James Andrews. Covering nearly 127,000 square feet, the Andrews Institute includes dedicated research laboratories as well as education and conference facilities plus numerous multi-specialty clinical departments to complement the services of its 30 affiliated physicians to provide an all-inclusive continuum of care.
Aultman Health: Ranked as a Top 10 hospital in Ohio, Aultman Hospital serves Stark County — home of the Pro Football Hall of Fame — and surrounding areas. The Aultman Health Foundation integrated health care system includes other three community hospitals, a locally managed health insurance provider (AultCare), The Aultman Foundation and Aultman College.
Baylor Scott & White Health: The largest not-for-profit health care system in Texas and one of the largest in the United States with nearly 50,000 employees at 52 hospitals and more than 800 patient care sites across the state. Born from the 2013 combination of Baylor Health Care System and Scott & White Healthcare, the system this year is rated in the top 10% nationally for the treatment of cancer, nephrology, neurology/neurosurgery, orthopedics, pulmonology and urology, according to U.S. News & World Report. 
Emory Healthcare:  With more than 24,000 employees and 11 hospitals, Emory Healthcare is the most comprehensive academic health system in Georgia. System-wide, it has 2,701 licensed patient beds, more than 2,800 physicians practicing in more than 70 specialties, serving metro Atlanta with 250 locations. It also provides services in Georgia through a joint venture at St. Francis–Emory Healthcare Hospital in Columbus, 10 regional affiliate hospitals and its clinically integrated physician network.
HCA Houston Healthcare: The leading provider of health care in the Houston area with almost a million patients treated every year. With an employee base of 15,000, HCA Houston Healthcare's comprehensive network includes 13 hospitals, 10 outpatient surgery centers, 11 freestanding emergency centers and numerous freestanding diagnostic imaging facilities. A strong advocate for the next generation of health care professionals, HCA Houston Healthcare is a major supporter of the University of Houston College of Nursing and the new University of Houston College of Medicine.
HonorHealth: Formed by a merger between Scottsdale Healthcare and John C. Lincoln Health Network, HonorHealth is a nonprofit, local community health care system serving an area of 1.6 million people in the Greater Phoenix area. The network encompasses six acute-care hospitals, an extensive medical group, outpatient surgery centers, a cancer care network, clinical research, medical education, a foundation and community services with approximately 12,300 employees, 3,700 affiliated physicians and 3,100 volunteers.
Midwest Orthopaedics at Rush (MOR): The top orthopedic facility in Illinois and Indiana — and fifth-best in the country, according to U.S. News & World Report — offers comprehensive orthopedic services as well as physical and occupational therapy. MOR doctors serve as team physicians for the Chicago Bulls, Chicago White Sox, Chicago Fire Soccer Club, Joffrey Ballet and several other organizations in the region.
OrthoLoneStar: The largest independent orthopedic group in Texas is leading the evolution of health care through focus on quality and value for the patient. OrthoLoneStar covers Texas, with founding divisions located in Houston, Dallas-Fort Worth, Austin/Central Texas, and Tyler/East Texas. These groups serve their communities with more than 150 orthopedic surgeons and more than three dozen locations treating the full range of orthopedic issues together with physical and occupational therapy.
Providence Saint John's Health Center: The not-for-profit Catholic hospital in Santa Monica, Calif., is driven by a mission of outreach to the poor and vulnerable. Founded in 1942, Saint John's offers university-level care in a community hospital setting with a range of advanced specialties, including orthopedics, heart and vascular, cancer, neurology and brain science at its prestigious Pacific Neuroscience Institute. Saint John's is recognized by U.S. News & World Report as a Best Regional Hospital. It is part of the seven-state Providence system, which is committed to excellence, compassionate care, innovation, leading-edge research and outreach to those in need in its communities and beyond.
Tampa General Hospital: The 1,006-bed nonprofit academic medical center is one of the largest hospitals in America and delivers world-class care as the region's only center for Level I trauma and comprehensive burn care. Tampa General also houses one of the nation's busiest adult solid-organ transplant centers, and with five medical helicopters it transports critically injured or ill patients from 23 surrounding counties. Tampa General Hospital is the highest-ranked hospital in the market in U.S. News & World Report's 2020-21 Best Hospitals, and one of the top 4 hospitals in Florida, with five specialties ranking among the best programs in the United States. 
UCSF Health: A Top 10 hospital nationally in U.S. News & World Report's rankings for the 22nd year, UCSF this year is rated Top 10 in 10 specialties nationally and best in the West in four. UCSF Medical Center is a network of more than a half-dozen campuses across the San Francisco Bay Area. It is part of UC San Francisco, one of the top universities in the nation for health sciences research and higher education, driving advancements in treatment and technology that benefit patients everywhere.
Vanderbilt Health: Vanderbilt Health is one of the nation's leading academic medical centers and one of the largest comprehensive research, teaching and patient care health systems in the Southeast. The most heavily utilized quaternary, referral health care facility in the Mid-South, VUMC sees over 2.3 million patient visits per year in over 150 locations, discharging 66,000 inpatients and performing 67,000 surgical operations.
"These founding members of the network are strategically located where there are high concentrations of NFL retirees," Hogue said. "The goals of all of the participating organizations go beyond care for former athletes. We will assess new technologies and therapies, undertake research and work to advance care in ways that can be extended to our communities and create meaningful health benefits for everyone."
Hall of Fame Health and its network partners will provide a variety of services, some designed to fill gaps in existing coverage for patients, along with concierge services to help patients navigate the often-challenging landscape of health care. Offerings will complement services the NFL provides in the 30 cities where franchises are located.
The announcement of founding members in the Hall of Fame Health network is the latest development in the partnership the Pro Football Hall of Fame and Sovereign Healthcare formed in January 2020 to develop services and solutions to address the health and wellness needs of former players and their families. Access to top-tier providers across the country was established as a primary goal, and today's announcement takes that first step in Hall of Fame Health's ongoing mission.
"When we talk about 'honoring the heroes of the game,' it's more than documenting their accomplishments on the field. It's about caring about them off the field as well," said David Baker, President and CEO of the Pro Football Hall of Fame. "And that care is not limited to members of the Hall of Fame; it's for everyone associated with the great game of football. Hall of Fame Health and these network partners will improve quality of life by providing world-class health care to the thousands of men and women who have been associated with the National Football League and its clubs."
Baker recalled comments former San Francisco 49ers owner and Class of 2016 Hall of Fame inductee Eddie DeBartolo Jr. made at his Enshrinement and said today's announcement helps fulfill DeBartolo's vision.
"Make no mistake, history has its eyes on all of us right now," DeBartolo said, referring to the long-term care of players. "It's about the respect and gratitude we feel for these athletes who have given their all to this game. We've got to do all we can to look after one another and take care of one another, not just when the uniform is on, but when the uniform comes off, too."
The broad undertaking of Hall of Fame Health will include additional health care services and benefits, innovative new business ventures, partnering with market leaders in various go-to-market strategies, coordinating game-changing research and raising funds for those in need of financial assistance or services.
Many of the strategies and programs to be deployed will be available not only for former NFL players and other personnel associated with NFL teams and the League, but also to the general public through relationships around the country. In doing so, Hall of Fame Health seeks to impact the physical, mental and emotional health in communities nationwide. 
An 11-person Advisory Board is guiding Hall of Fame Health. Dr. Andrew Dossett, an orthopedic specialist based at Carrell Clinic in Dallas (a division of OrthoLoneStar), chairs the board that includes other world-renowned experts in fields ranging from internal medicine to behavioral health.
Dr. James Andrews, another member of the Advisory Board, said he and the Andrews Institute "are both honored and humbled to be a founding partner of the Pro Football Hall of Fame's network of health systems and physician groups. I am personally honored to have had the privilege of treating and being involved in the health and wellness of many current Pro Football Hall of Fame members and NFL players and consider myself fortunate to be a part of such an important and impactful new program."
CONTACTS:
Rich Desrosiers, Vice President of Communications and Public Relations
Rich.Desrosiers@ProFootballHOF.com; 330-588-3622
Rachel Gutting, Director of Communications and Strategic Initiatives
Rachel.Gutting@ProFootballHOF.com; 330-588-3671
ABOUT THE PRO FOOTBALL HALL OF FAME
Located in Canton, Ohio, the birthplace of the National Football League, the Pro Football Hall of Fame is a 501(c)(3) not-for-profit institution with the Mission to Honor the Heroes of the Game, Preserve its History, Promote its Values, & Celebrate Excellence EVERYWHERE.
The Pro Football Hall of Fame is accredited by the American Alliance of Museums. AAM accreditation is national recognition for the museum's commitment to excellence and the highest professional standards of museum operation and public service.
Hundreds of thousands of fans from across the globe travel to Canton annually to experience "The Most Inspiring Place on Earth!"  that chronicles America's most popular sport. Fans can also enjoy the Hall of Fame Store at the Hall, and online at www.profootballhof.com/store, for merchandise from all 32 NFL clubs plus the Hall of Fame. Proceeds from the Store support the Hall's Mission. 
Construction on Hall of Fame Village Powered by Johnson Controls, a mixed-use development project, is under way in Canton to transform the Hall of Fame's campus.