Anchor Health Properties Engaged to Develop Tampa General Hospital and Kindred Healthcare's First Freestanding Inpatient Rehabilitation Hospital in Florida
Published: Oct 8, 2020
By Tampa General Hospital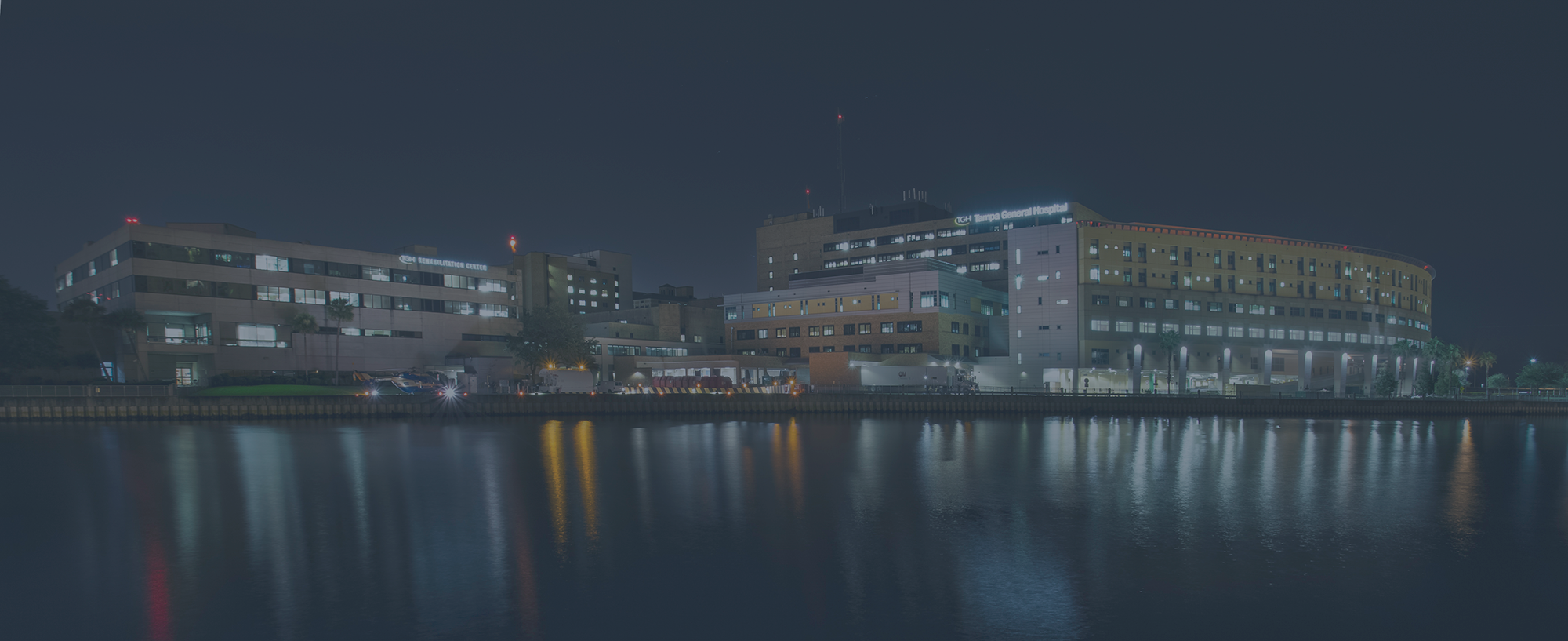 Joint venture will construct a freestanding 59-bed inpatient rehabilitation facility in Tampa Bay.
Media, PA (Oct. 8, 2020) - To offer expanded rehabilitation services to the local and regional Tampa Bay community, the joint venture of Kindred Healthcare and Tampa General Hospital has engaged Anchor Health Properties (Anchor), a national full-service healthcare real estate development, management, and investment company focused exclusively on medical facilities, to provide comprehensive fee-for-service development on a new ground-up 59 bed, 85,000 SF inpatient rehabilitation hospital in Tampa, Florida.
Built to meet the growing needs of the surrounding community and regional patient base, the new inpatient rehabilitation hospital will care for adults recovering from conditions such as stroke, neurological trauma, injury to the brain or spinal cord and other debilitating illnesses or injuries. The new facility will feature therapy gymnasiums outfitted with the latest technology in therapy devices including augmented reality balance training, Therapy Bionics, and a full body exo-skeleton. There is also a dedicated traumatic brain injury unit complete with monitored rooms, specialized beds and patient lifting equipment, and separate therapy and dining spaces. The hospital will also have a unit exclusively for stroke patients, rooms specially equipped for bariatric patients, and private, family-friendly rooms with sleeper chairs. Patients will have access to an apartment setting where they can practice daily living tasks before they return home, and pet therapy and community re-entry programs will help ease the transition back to home.
"The depth of institutional experience and knowledge the Anchor team brings to the table made them a natural fit for developing and managing this project," said Cleve Haralson, Vice President with Kindred Healthcare and Chairman of the joint venture. "Their creativity in providing a tailored capital solution with optimal financing terms and early understanding of critical delivery expectations for this project was well-aligned with the strategic business goals for our first freestanding inpatient rehabilitation hospital in Florida. We are looking forward to working side by side with Anchor and Tampa General Hospital."
"We are excited to team with Kindred Healthcare and Tampa General Hospital to build and foster an improved quality of life for all patients in a comprehensive, inpatient setting and the premier hospital in the Tampa Bay area," stated Ben Ochs, Chief Executive Officer with Anchor Health Properties. "We admire the unparalleled support and expertise Kindred brings as the largest contract manager of hospital-based acute rehabilitation programs in the nation. We are proud to be part of Kindred and Tampa General's mission to deliver the best patient experience."
Earl Swensson Associates is serving as the architect and J.E. Dunn Construction is serving as the general contractor on this project. Groundbreaking is planned for Q4 2020, with the expected opening in early 2022.
ABOUT TAMPA GENERAL HOSPITAL
Tampa General Hospital, a 1006-bed non-profit academic medical center, is one of the largest hospitals in America and delivers world-class care as the region's only center for Level l trauma and comprehensive burn care. It is one of the nation's busiest adult solid organ transplant centers and is the primary teaching hospital for the USF Health Morsani College of Medicine. With five medical helicopters, Tampa General Hospital transports critically injured or ill patients from 23 surrounding counties to receive the advanced care they need. Tampa General houses a nationally accredited comprehensive stroke center and its 32-bed Neuroscience Intensive Care Unit is the largest on the West Coast of Florida. It also is home to the Jennifer Leigh Muma 82-bed Level IV neonatal intensive care unit, and a nationally accredited rehabilitation center. Tampa General Hospital's footprint includes 17 Tampa General Medical Group Primary Care offices, TGH Family Care Center Kennedy, TGH Brandon Healthplex, TGH Virtual Health and 18 outpatient Radiology Centers. Tampa Bay residents also receive world-class care from the TGH Urgent Care powered by Fast Track network of clinics, and they can even receive home visits in select areas through TGH Urgent Care at Home, powered by Fast Track.  As one of the largest hospitals in Florida, Tampa General Hospital is first in the state to partner with GE Healthcare and open a clinical command center that uses artificial intelligence and predictive analytics to improve and better coordinate patient care at a lower cost.  For more information, go to www.tgh.org.
About Kindred Healthcare
Kindred Healthcare, LLC is a healthcare services company based in Louisville, Kentucky with annual revenues of approximately $3.2 billion. At December 31, 2019, Kindred through its subsidiaries had approximately 33,000 employees providing healthcare services in 1,738 locations in 46 states, including 71 long-term acute care hospitals, 21 inpatient rehabilitation hospitals, 10 sub-acute units, 95 inpatient rehabilitation units (hospital-based) and contract rehabilitation service businesses which served 1,541 non-affiliated sites of service. Ranked as one of Fortune magazine's Most Admired Healthcare Companies for nine years, Kindred's mission is to help our patients reach their highest potential for health and healing with intensive medical and rehabilitative care through a compassionate patient experience. For more information, go to www.kindredhealthcare.com. You can also follow us on Facebook, LinkedIn, and Twitter.
About Anchor Health Properties
Anchor Health Properties is a national, full-service healthcare real estate development, management, leasing, and investment serving investors and health systems. Anchor takes a strategic approach to navigating the extremely competitive healthcare marketplace, considering multiple angles, such as retail drivers, customer experience, branding and efficiency of the project. We develop and manage projects across the United States that respond to the new landscape of employed physicians, team-based care, the need to optimize assets and reduce duplication, and the integration of care and technology. Anchor manages and leases more than six million square feet of medical office space, inclusive of numerous projects under construction. Anchor maintains multiple offices nationwide and features 75 professionals in its ranks. Over the past five years, Anchor principals have acquired and/or developed over $3 billion of medical real estate across the country. Healthcare today calls not only for new and more efficient ways of delivering outpatient services, but also a different kind of healthcare development and management company.  For more information, please visit: www.anchorhealthproperties.com.