Tampa General Hospital is First in Florida To Offer Monoclonal Antibody Treatments to COVID-19 Patients
Published: Nov 18, 2020
By Tampa General Hospital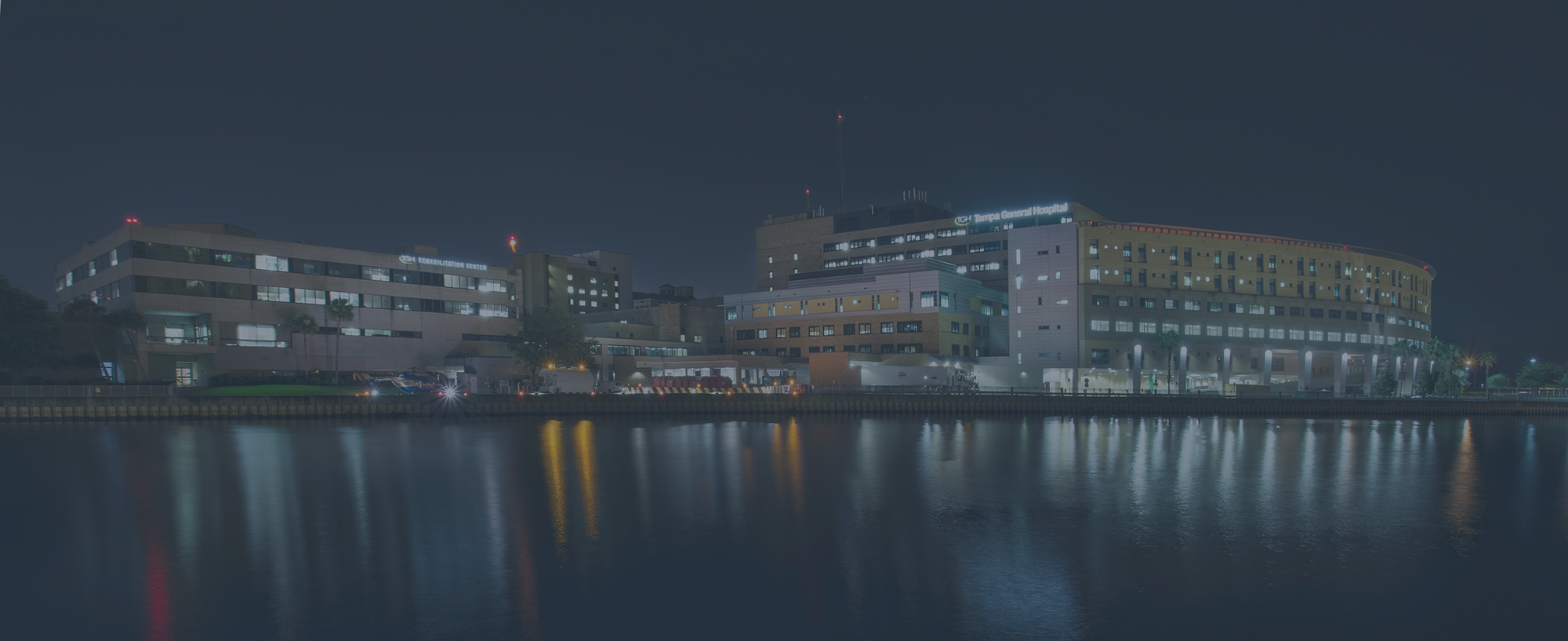 Monoclonal Antibody Therapy COVID-19 Infusion Clinic
Tampa General Hospital offers infusion therapy for certain patients with COVID-19. Located on the TGH main campus in the Global Emerging Diseases Institute (GEDI), the outpatient clinic administers monoclonal antibody therapies authorized by the U.S. Food and Drug Administration (FDA) under an emergency use authorization (EUA). Referrals are required.
Monoclonal antibody therapy can prevent hospitalization or worsening of symptoms in certain patients with COVID-19. This treatment option is most beneficial when given immediately following onset of symptoms or upon diagnosis of COVID-19, even if asymptomatic. Only eligible patients who have been referred by a physician and approved for treatment will be scheduled.
TGH offers the following monoclonal antibody therapy:
Bamlanivimab/Etesevimab
Casirivimab/Imdevimab
Patient Eligibility Requirements
Eligible patients are COVID-19 positive and are within 7 days of symptom onset* and meet at least one of the following "high risk" criteria: (*10 days for immune compromised patients).
Age 65 or older
Currently receiving immunosuppressive treatment
Diabetic
Chronic kidney disease
Body mass index (BMI) of greater than 35 (BMI Calculator)
Age 55 or older with Hypertension, Coronary Artery Disease, Cardiovascular disease, or Chronic Obstructive Pulmonary Disease/ Chronic Respiratory Disease
Pediatric population also eligible: Criteria listed on Eli-Lilly Website
How Providers Can Refer a Patient for Treatment
Patients must be evaluated by a provider to ensure they do not need hospitalization and meet certain high risk criteria for treatment.
To refer a patient, fill out this form. 
TGH GEDI Infusion Clinic information
The Global Emerging Diseases Institute is open Monday through Saturday from 8 a.m. to 8 p.m. We are located at 6 Tampa General Circle, Suite: R133. Referred patients can access designated parking at the side entrance. 
GEDI Infusion Clinic Email: GEDIclinic@tgh.org
GEDI Infusion Clinic Phone: 813-844-4715
What is the cost for this treatment and infusion?
TGH provides this treatment at no cost to our community. We will not bill you for any balance, deductible, copay or coinsurance. However, if you have insurance, TGH will bill your insurance provider for the cost to administer the infusion. If you do not have insurance, the cost to administer infusion is covered by the federal government via the CARES Act. This information may change, depending on the licensing of treatment drugs. TGH does not charge for the treatment drug itself, but other fees may apply.
What is this treatment?
The monoclonal antibody is a man-made protein that acts like a human antibody in the immune system. It works to block the "spike protein" in the virus before it can enter human cells and cause illness. Introduction of a monoclonal antibody in a sick person essentially neutralizes the virus and stops it from worsening and spreading. The monoclonal antibody bamlanivimab is delivered through a single hour-long infusion treatment. After the procedure, patients are monitored for another hour to ensure there are no side effects and then return home to continue their recovery.