Patients of Tampa General Hospital and USF Health have greater access to their medical records as part of Cures Act
Published: Nov 9, 2020
By Tampa General Hospital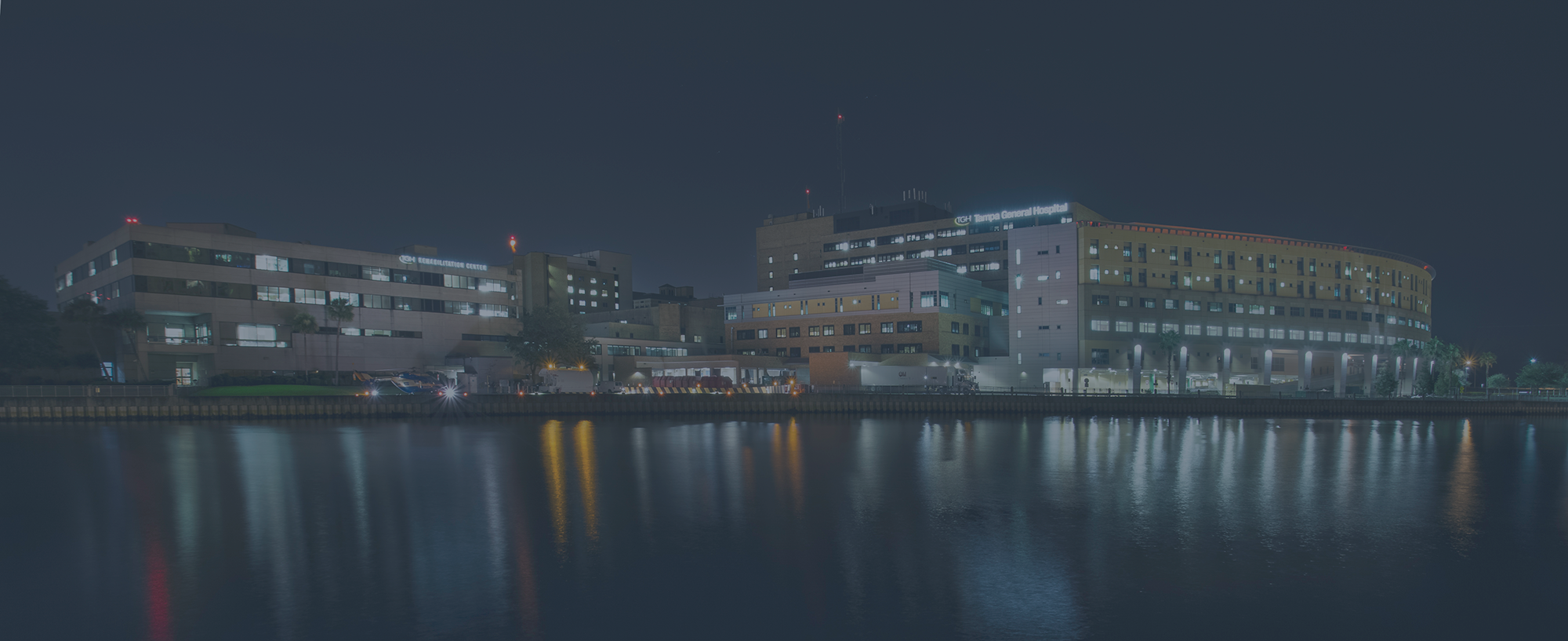 USF Health and TGH patients will provide more complete medical records through the MyChart patient portal in advance of a new federal rule change.
Tampa, FL (Nov. 9, 2020) –Tampa General Hospital and USF Health are now giving patients easier access to their clinical notes, lab results, imaging results and much more via the MyChart patient portal in anticipation of the ONC Cures Act Final Rule (21st Century Cures Act). These changes will give patients greater and faster access to their health information and empower them to be in charge of their health data.
Patients of USF Health and Tampa General Hospital will have this expanded access through their MyChart patient portal accounts.
"This is good news for our patients," said Mark Moseley, MD, MHA, CPE, FACEP, chief clinical officer and associate vice president for USF Health. "It allows patients to be engaged with their own health care, and access to their medical records is critical to doing that.  While we have always provided our patients with access to lab and test results, we now provide more complete records, including completed notes, and are providing it faster than we have in the past."
The goal is to provide patients with this greater access in a more automated manner using the Epic MyChart portal and smartphone app, with careful checks and balances in place to assure timely and accurate release of medical information.
"Studies show that when patients have more information available, they are more likely to take action to improve their health," said Laura Haubner, MD, interim chief medical officer at Tampa General. "We're pleased to be able to improve access for our patients and help empower them with more knowledge about their own health care."
This change expands the types of medical records patients receive to include sections of the medical records referred to as notes. This can include notes from consultations, discharge summaries, history and physicals, procedures, and progress notes, as well as imaging narratives, laboratory report narratives, and pathology report narratives.
"Open notes will allow us to partner with our patients in truly unique ways," said Nishit Patel, MD, associate professor in the USF Health Morsani College of Medicine and chief medical informatics officer for both USF Health and Tampa General Hospital. "With this new effort, notes will evolve from being tools that just document a visit into critical resources that patients can reference after an appointment to help them better understand their diagnosis and treatment plan. Patients can also more easily engage their loved ones to help them achieve their health care goals. The note becomes the ultimate after-visit summary."
Tampa General Hospital and USF Health began releasing via MyChart expanded clinical documentation related to visits with either organization on Nov. 2, the original implementation date planned for the federal rule change. Once physicians complete the notes and documentation associated with USF Health appointments, TGMG appointments or TGH inpatient care, those details will automatically be sent to the patient's MyChart account. This more complete documentation will include lab results, imaging results, and pathology results, along with completed notes related to outpatient visits with USF Health providers and inpatient care at Tampa General. There is no charge for the release of records within MyChart.
The federal rule change has now been delayed until April 2021, but TGH and USF Health were prepared for the original Nov. 2 implementation date and proceeded with plans to implement the change on this date.
###
ABOUT USF HEALTH
USF Health's mission is to envision and implement the future of health. It is the partnership of the USF Health Morsani College of Medicine, the College of Nursing, the College of Public Health, the Taneja College of Pharmacy, the School of Physical Therapy and Rehabilitation Sciences, the Biomedical Sciences Graduate and Postdoctoral Programs, and USF Health's multispecialty physicians group. The University of South Florida is a high-impact global research university dedicated to student success. Over the past 10 years, no other public university in the country has risen faster in U.S. News & World Report's national university rankings than USF. For more information, visit health.usf.edu
ABOUT TAMPA GENERAL HOSPITAL
Tampa General Hospital, a 1006-bed non-profit academic medical center, is one of the largest hospitals in America and delivers world-class care as the region's only center for Level l trauma and comprehensive burn care. Tampa General Hospital is the highest-ranked hospital in the market in U.S. News & World Report's 2020-21 Best Hospitals, and one of the top 4 hospitals in Florida, with five specialties ranking among the best programs in the United States. It is one of the nation's busiest adult solid organ transplant centers and is the primary teaching hospital for the USF Health Morsani College of Medicine. With five medical helicopters, Tampa General Hospital transports critically injured or ill patients from 23 surrounding counties to receive the advanced care they need. Tampa General houses a nationally accredited comprehensive stroke center and its 32-bed Neuroscience Intensive Care Unit is the largest on the West Coast of Florida. It also is home to the Jennifer Leigh Muma 82-bed Level IV neonatal intensive care unit, and a nationally accredited rehabilitation center. Tampa General Hospital's footprint includes 17 Tampa General Medical Group Primary Care offices, TGH Family Care Center Kennedy, TGH Brandon Healthplex, TGH Virtual Health and 19 outpatient Radiology Centers. Tampa Bay residents also receive world-class care from the TGH Urgent Care powered by Fast Track network of clinics, and they can even receive home visits in select areas through TGH Urgent Care at Home, powered by Fast Track.  As one of the largest hospitals in the country, Tampa General Hospital is first in Florida to partner with GE Healthcare and open a clinical command center that uses artificial intelligence and predictive analytics to improve and better coordinate patient care at a lower cost.  For more information, go to www.tgh.org.