The Bailey Family Foundation Donates to Tampa General Hospital to Battle COVID-19
Published: May 22, 2020
By Tampa General Hospital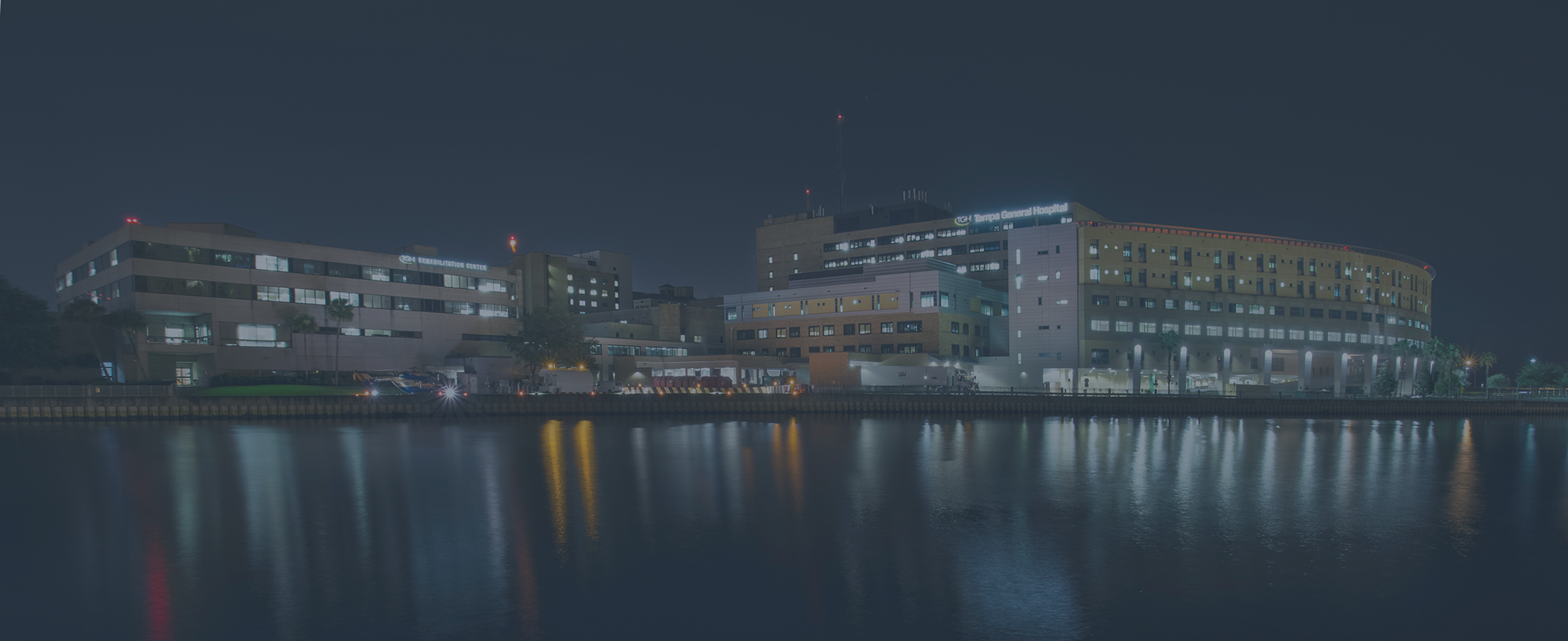 The Bailey Family Foundation bestowed a $350,000 gift to Tampa General Hospital to assist with the organization's needs surrounding the COVID-19 pandemic.
"Tampa is our home. It's where we've chosen to raise families and start businesses. This gift is about trying to do our part to help protect the community we love," says Kyle Bailey, President of the Bailey Family Foundation and founder of Replay Guitar Exchange.  "It's essential for people to step up and do what they can to support our health care workers in this time of need."
Tampa General Hospital plans to use the funds for COVID-19 testing supplies, personal protective equipment (PPE), new technology and other needs to support team members during this time.
TGH Leadership and clinical teams are focused on the current COVID-19 response and recovery but are also planning ahead for the long-term care needs of patients diagnosed with COVID-19 and other emerging infectious diseases. Donations such as the generous one from the Bailey Foundation will assist in those future plans.  
"We are so thankful for the generosity of the Bailey Family Foundation. This gift will help us ensure we have the right resources for the safety of our team members, physicians and patients during and after the COVID-19 global pandemic," said Frann Richards, Tampa General Hospital Foundation's Senior Vice-President and Chief Development Officer.
The mission of the Bailey Family Foundation is to enhance the availability of post-secondary education and to make grants to support the local community. Each year the Bailey Family Foundation awards 2-3 million dollars in college scholarships to rising high school seniors and college students in the Tampa Bay Area. Applicants can apply online at: http://bailey-family.org.
ABOUT TAMPA GENERAL HOSPITAL
Tampa General Hospital, a 1007-bed non-profit academic medical center, delivers world-class care as the region's only center for Level l trauma and comprehensive burn care. It is one of the nation's busiest adult solid organ transplant centers and is the primary teaching hospital for the USF Health Morsani College of Medicine. With five medical helicopters, Tampa General Hospital transports critically injured or ill patients from 23 surrounding counties to receive the advanced care they need. Tampa General houses a nationally accredited comprehensive stroke center and its 32-bed Neuroscience Intensive Care Unit is the largest on the West Coast of Florida. It also is home to an 82-bed Level IV neonatal intensive care unit, and a nationally accredited rehabilitation center. Tampa General Hospital's footprint includes 17 Tampa General Medical Group Primary Care offices, TGH Family Care Center Kennedy, TGH Brandon Healthplex, TGH Virtual Health and 15 outpatient Radiology Centers. Tampa Bay residents also receive world-class care from the TGH Urgent Care powered by Fast Track network of clinics, and they can even receive home visits in select areas through TGH Urgent Care at Home, powered by Fast Track.  As one of the largest hospitals in Florida, Tampa General Hospital is first in the state to open a command center in partnership with GE Healthcare. For more information, go to www.tgh.org.