Suncoast Credit Union Supports Tampa General Hospital with $100,000 Contribution
Published: May 22, 2020
By Tampa General Hospital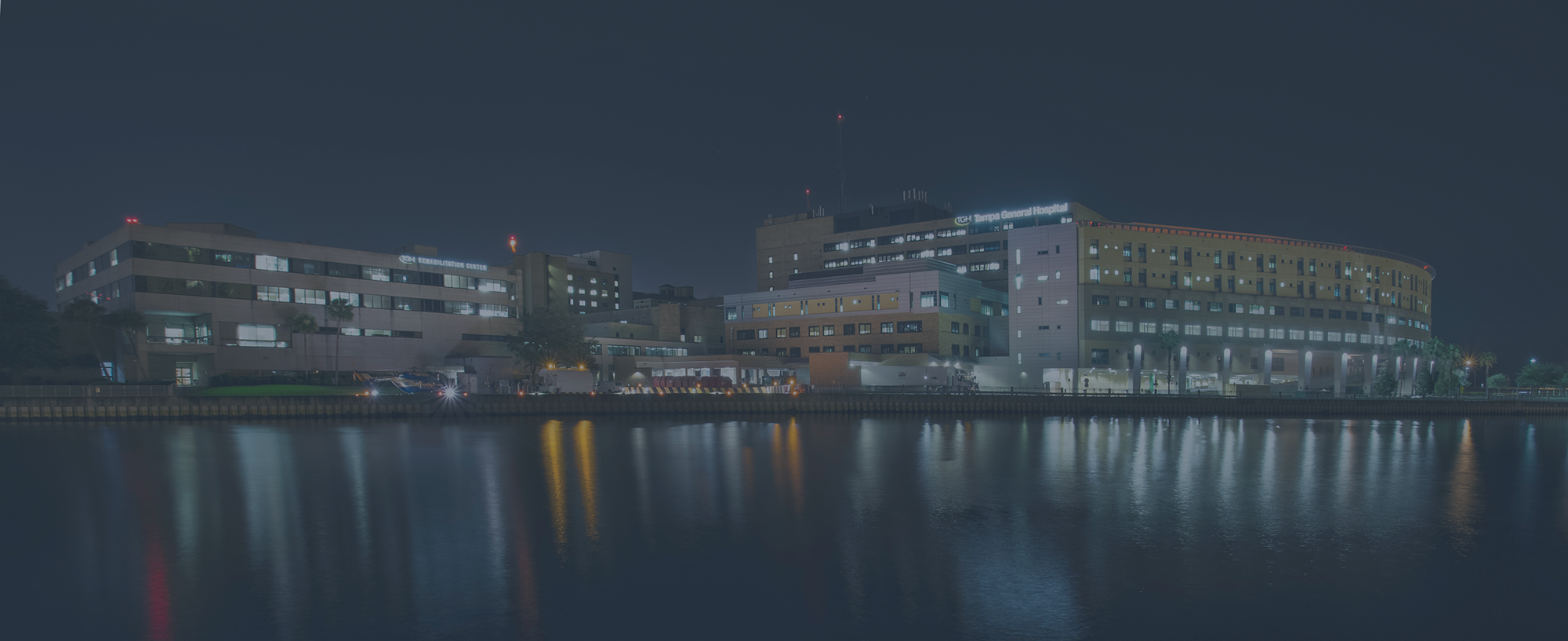 This generous donation will help support TGH's COVID-19 efforts and help patients connect with their loved ones.   
TAMPA, Fla. (May 22, 2020) Suncoast Credit Union, Florida's largest credit union, donated $100,000 to Tampa General Hospital to help bridge the digital divide between hospitalized COVID-19 patients and their loved ones. A portion of the funds will go towards purchasing iPads, tablets, headphones and other communication technology. Protective safety measures are currently in place to limit hospital visitors during the coronavirus pandemic, so patients now have the opportunity to communicate with their families and friends through virtual visits. 
 As an essential service provider, Suncoast Credit Union has been on the front lines interacting from a safe distance with employees and members who have also been affected by the pandemic.  
 "While we are focused on supporting our members financially, we feel a moral obligation to support other basic needs during this very challenging time. We admire and are inspired by other charitable organizations who are providing relief through private donations like ours," said Suncoast Credit Union President & CEO Kevin Johnson. "People are struggling through no fault of their own and because of the support of our Board of Directors, Suncoast is committed to doing what we can to address these serious needs."
"We are so very thankful for the generous support from Suncoast Credit Union," said Frann Richards, Tampa General Hospital Foundation's Senior Vice-President and Chief Development Officer.  "Suncoast CU's gift of compassion during this time of uncertainty is going to make a huge difference in the lives of patients we serve by giving them precious time with their loved ones."
In addition to the purchase of communication tools, a portion of the Suncoast donation was applied to purchasing personal protective equipment (PPE) for Tampa General Hospital team members on the front line of COVID-19.
In 1990, Suncoast Credit Union founded the Suncoast Credit Union Foundation, a 501(c)(3) non-profit organization established to benefit sick children and their families and to support educational initiatives.  The foundation is a vehicle for Suncoast to support the communities served and assist residents who live there. Since its inception, the Foundation has raised and donated over $29 million to help provide a better future for the children of the communities Suncoast serves. In 2019, the Foundation donated $3.5 million.
ABOUT TAMPA GENERAL HOSPITAL
Tampa General Hospital, a 1007-bed non-profit academic medical center, delivers world-class care as the region's only center for Level l trauma and comprehensive burn care. It is one of the nation's busiest adult solid organ transplant centers and is the primary teaching hospital for the USF Health Morsani College of Medicine. With five medical helicopters, Tampa General Hospital transports critically injured or ill patients from 23 surrounding counties to receive the advanced care they need. Tampa General houses a nationally accredited comprehensive stroke center and its 32-bed Neuroscience Intensive Care Unit is the largest on the West Coast of Florida. It also is home to an 82-bed Level IV neonatal intensive care unit, and a nationally accredited rehabilitation center. Tampa General Hospital's footprint includes 17 Tampa General Medical Group Primary Care offices, TGH Family Care Center Kennedy, TGH Brandon Healthplex, TGH Virtual Health and 15 outpatient Radiology Centers. Tampa Bay residents also receive world-class care from the TGH Urgent Care powered by Fast Track network of clinics, and they can even receive home visits in select areas through TGH Urgent Care at Home, powered by Fast Track.  As one of the largest hospitals in Florida, Tampa General Hospital is first in the state to open a command center in partnership with GE Healthcare. For more information, go to www.tgh.org.
About Suncoast Credit Union
Suncoast Credit Union is the largest credit union in the state of Florida, the ninth largest in the United States based on membership, and the 10th largest in the United States based on its $11.4 billion in assets. Chartered in 1934 as Hillsborough County Teachers Credit Union, Suncoast Credit Union currently operates 71 full-service branches and serves more than 884,000 members in the following 39 Florida counties: Alachua, Brevard, Broward, Charlotte, Citrus, Clay, Collier, DeSoto, Dixie, Duval, Gilchrist, Glades, Hardee, Hendry, Hernando, Highlands, Hillsborough, Indian River, Lake, Lee, Leon, Levy, Manatee, Marion, Martin, Miami-Dade, Monroe, Orange, Osceola, Palm Beach, Pasco, Pinellas, Polk, Sarasota, Seminole, St. Johns, St. Lucie, Sumter and Volusia. Since its founding in 1990, the Suncoast Credit Union Foundation has raised and donated more than $29 million to organizations and initiatives that support the health, education and emotional well-being of children in the communities that the credit union serves. For more information, visit: suncoastcreditunion.com or follow us on social media at: Facebook.com/SuncoastCreditUnion, Linkedin.com/company/suncoastcreditunion, Twitter.com/ SuncoastCU or Instagram.com/suncoastcreditunion.