Tampa General Hospital Confirms Team Members Test Positive for COVID-19; Employees Are Home Under Self-Isolation
Published: Mar 26, 2020
By Tampa General Hospital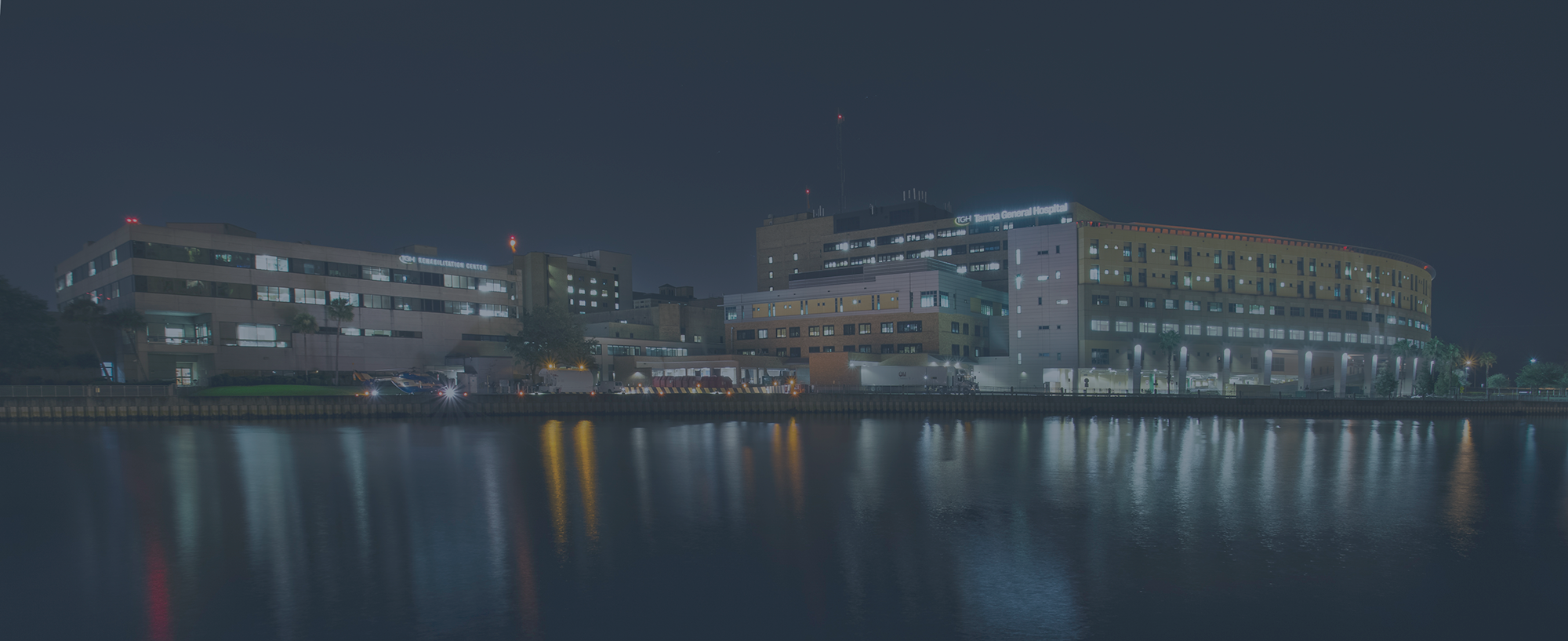 Tampa General temporarily closes Infusion Center, contacts patients who visited
Tampa, FL (March 26, 2020) – Tampa General Hospital announced that it has temporarily closed the Infusion Center after a team member who worked in the center tested positive for COVID-19. The center will reopen Friday, March 27 after being thoroughly cleaned and disinfected with the addition of ultraviolet light as the final step.
The hospital is currently contacting all patients who visited the center during the time the team member was working. In addition, Tampa General is also providing a phone number for Infusion Center patients to call (813) 844-7585. The hospital also notified all team members who may have been in contact with the team member.
"As we anticipated, we are seeing COVID-19 travel and community spread," said John Couris, president & CEO. "As such, we are screening all team members and physicians upon entering the hospital and testing as appropriate, following CDC guidelines. We will continue to do our best to care for our community while protecting our team members, physicians, patients and visitors throughout this global pandemic." Tampa General implemented significant measures to limit the spread of COVID-19, including:
Screening all team members and physicians as they enter the hospital
Limiting team member/physician hospital access to one entrance
Asking non-clinical team members to work at home, where appropriate, further limiting the number of people on the hospital campus
No visitation for our adult population is permitted
No visitors under the age of 18 are permitted
No visitors who are ill, who have traveled via air in the last 7 days or have been exposed to COVID-19 are permitted
Only one registered support person for Obstetrics and Pediatrics patients will be permitted and must remain with the patient until the time of discharge
Special exceptions will be made in circumstances (such as trauma and end of life situations)
To date, six team members at Tampa General have tested positive for COVID-19. TGH notified the Department of Health regarding each case. These team members are under home isolation and will not be permitted to return to work until they obtain a work clearance through TGH Team Member Health, are free of fever and other symptoms and have two negative COVID-19 tests.
ABOUT TAMPA GENERAL HOSPITAL
Tampa General Hospital, a 1007-bed non-profit academic medical center, delivers world-class care as the region's only center for Level l trauma and comprehensive burn care. It is one of the nation's busiest adult solid organ transplant centers and is the primary teaching hospital for the USF Health Morsani College of Medicine. With five medical helicopters, Tampa General Hospital transports critically injured or ill patients from 23 surrounding counties to receive the advanced care they need. Tampa General houses a nationally accredited comprehensive stroke center and its 32-bed Neuroscience Intensive Care Unit is the largest on the West Coast of Florida. It also is home to an 82-bed Level IV neonatal intensive care unit, and a nationally accredited rehabilitation center. Tampa General Hospital's footprint includes 14 Tampa General Medical Group Primary Care offices, TGH Family Care Center Kennedy, TGH Brandon Healthplex, TGH Virtual Care and 15 outpatient Radiology Centers. Tampa Bay residents also receive world-class care from the TGH Urgent Care powered by Fast Track network of clinics, and they can even receive home visits in select areas through TGH Urgent Care at Home, powered by Fast Track.  As one of the largest hospitals in Florida, Tampa General Hospital is first in the state to open a command center in partnership with GE Healthcare. For more information, go to www.tgh.org.