Tampa General Hospital Offers 5 Tips for Protecting Yourself as COVID-19 Rises in Florida
Published: Jun 11, 2020
By Tampa General Hospital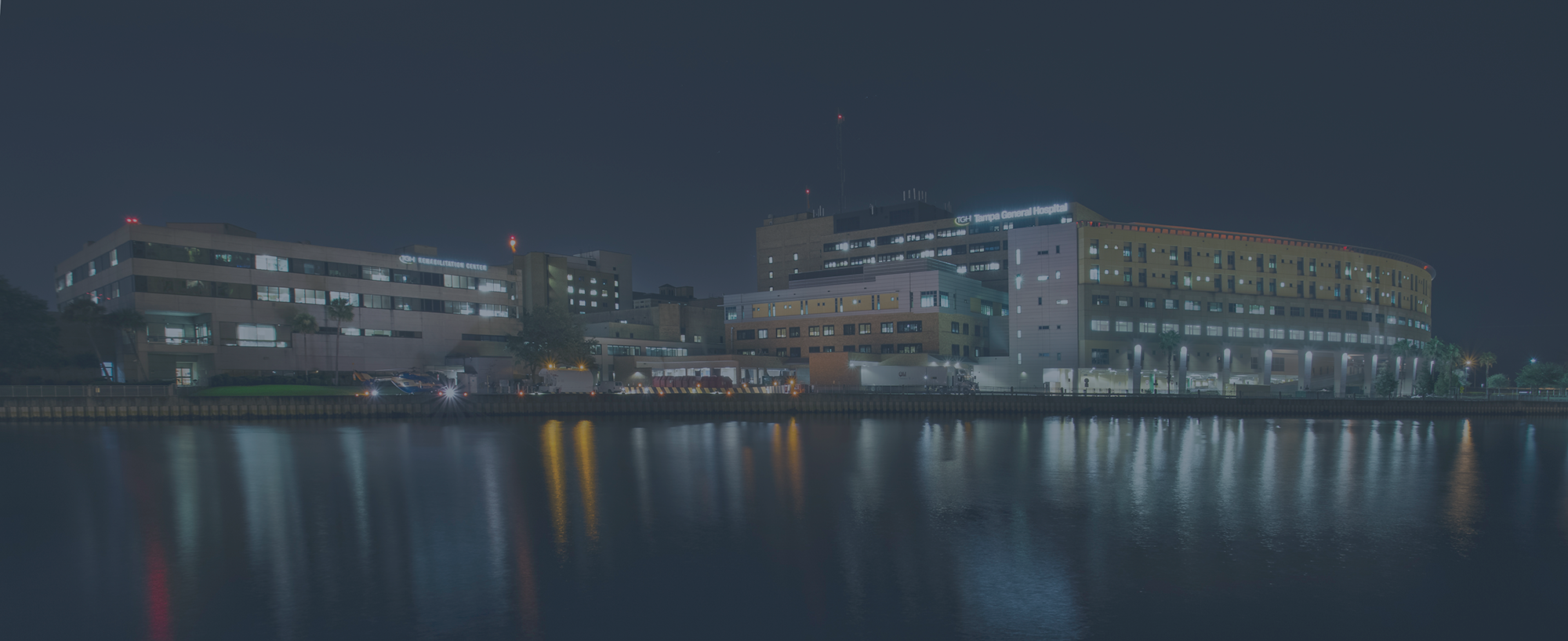 TAMPA, FL (June 11, 2020) –  New cases of COVID-19 have increased recently in Florida and Hillsborough County, so experts from Tampa General Hospital are urging people to practice social distancing and proper hygiene to protect themselves from the dangerous virus.
"The virus doesn't care that we want it to be over. It's still out there and spreading pretty easily," said Dr. Andrew Myers, director of inpatient covid care at Tampa General Hospital and assistant professor of internal medicine at the USF Health Morsani College of Medicine. "We all need to practice hand-washing, social distancing and being responsible, or things will not get better."
Myers and other experts at Tampa General offered these tips which are designed to protect you as an individual, as well as the entire community.
Keep washing, washing, washing your hands.
If it seems like you've heard this advice over and over, you have. But that's because it's your single best defense against COVID-19. Wash with soap and warm water whenever you can, and with hand sanitizer if you can't. "You can't wash your hands too much," Myers said.
Maintain a safe social distance from people.
Stay at least six feet away from people around you as you go to work, or if you choose to go out to a store or restaurant. Don't assume you are safe from coronavirus just because businesses are reopening. Even though we all need to leave the house at times, staying home is still generally safest.
Put your mask on.
Masks are still a valuable tool that can help prevent COVID-19 from spreading, although many people have resumed going out in public without them. "If you want to keep yourself safe and keep others safe, then wearing the mask is the best place to start," Myers said.
Be flexible with travel plans.
Many are yearning for a family trip or a great summer vacation. Consider postponing your plans, or taking a short trip to a nearby location instead of a grand trip overseas. Monitor the news. If your destination becomes a coronavirus hot spot, change plans.
Be responsible.
"If you are not feeling well, say something. Talk to your doctor and consider getting tested for COVID-19. Or at the very least, stay home and self-quarantine. Don't go to work, don't go to a public place," Myers said. "Remember that if you go out when you are not feeling well, you could carry the virus to others who may not have as strong an immune system as you do."
Although many of these tips are familiar, Myers said they are still important as Florida and the nation continue to work to stop the spread of the virus. For more information, visit these links for the Centers for Disease Control and Prevention, the Florida Department of Health and Tampa General Hospital.
ABOUT TAMPA GENERAL HOSPITAL
Tampa General Hospital, a 1006-bed non-profit academic medical center, delivers world-class care as the region's only center for Level l trauma and comprehensive burn care. It is one of the nation's busiest adult solid organ transplant centers and is the primary teaching hospital for the USF Health Morsani College of Medicine. With five medical helicopters, Tampa General Hospital transports critically injured or ill patients from 23 surrounding counties to receive the advanced care they need. Tampa General houses a nationally accredited comprehensive stroke center and its 32-bed Neuroscience Intensive Care Unit is the largest on the West Coast of Florida. It also is home to an 82-bed Level IV neonatal intensive care unit, and a nationally accredited rehabilitation center. Tampa General Hospital's footprint includes 17 Tampa General Medical Group Primary Care offices, TGH Family Care Center Kennedy, TGH Brandon Healthplex, TGH Virtual Health and 15 outpatient Radiology Centers. Tampa Bay residents also receive world-class care from the TGH Urgent Care powered by Fast Track network of clinics, and they can even receive home visits in select areas through TGH Urgent Care at Home, powered by Fast Track.  As one of the largest hospitals in Florida, Tampa General Hospital is first in the state to open a command center in partnership with GE Healthcare. For more information, go to www.tgh.org.