Tampa General Hospital Dramatically Increases Chest Surgeries, Becomes Florida Leader for Handling Most Complex Cases
Published: Jul 16, 2020
By Tampa General Hospital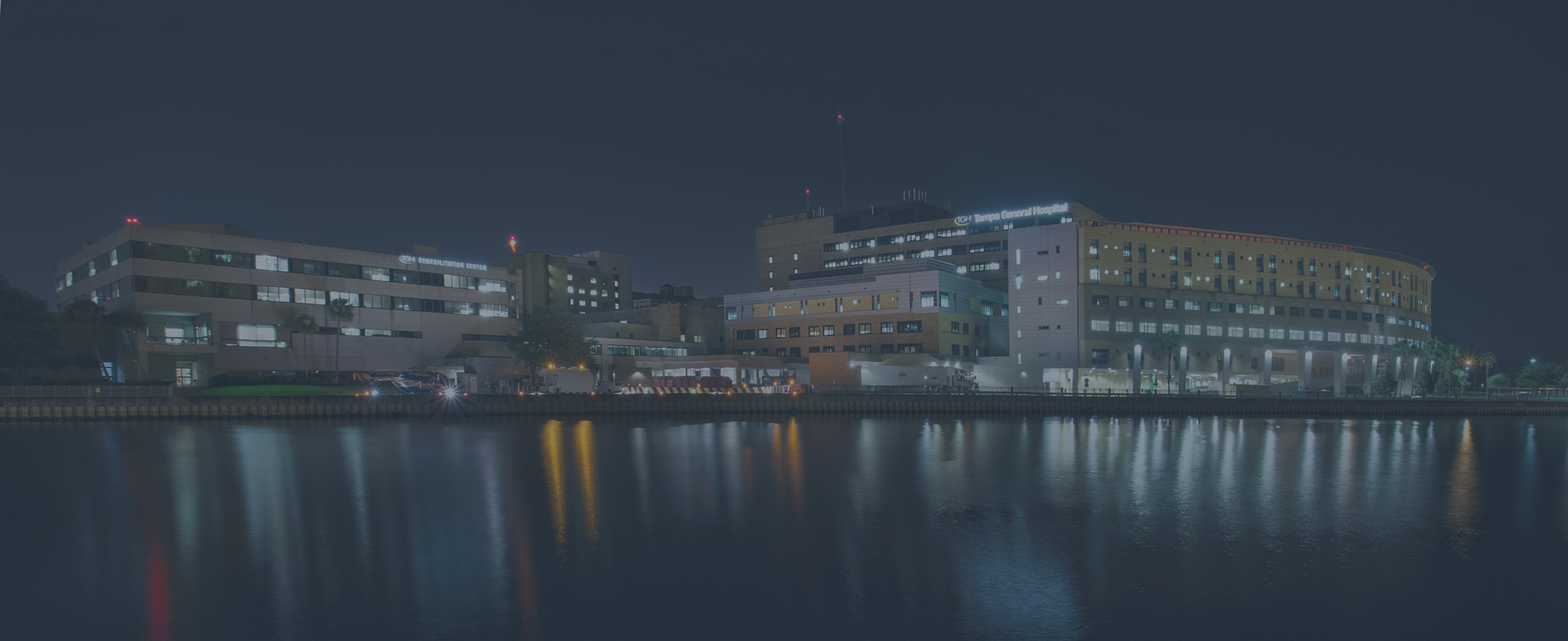 TGH surgeons are being recognized for handling more high-acuity thoracic surgeries than any other Florida hospital.
TAMPA, FL (July 16, 2020) Tampa General Hospital's Thoracic Surgery program is leading the way, surpassing all hospitals in the state of Florida by treating the highest number of the most advanced cases, according to data from the Agency for Health Care Administration.
Total thoracic surgeries performed by physicians at TGH increased 73.9 percent in the three-year period from July 1, 2016 to June 30, 2019. The data shows cases increased from 284 to 494.
During this same time period, TGH saw the most serious and life-threatening thoracic cases – known as "high acuity" cases – increase by 64.2 percent. Many of these patients were referred to TGH by other hospitals.
Tampa General's Thoracic Surgery program treats a variety of conditions, including lung cancer, chest wall tumors and digestive disorders involving the esophagus.
Data from the state Agency for Health Care Administration shows TGH performed more high-acuity thoracic surgeries than any hospital in Florida during this period.
"Even though we're taking the hardest cases, we're getting some of the best results," said Dr. Eric Sommers, a recognized expert in the field who has performed more than 8,000 thoracic surgeries, including more than 4,000 for lung cancer. Patients come first and that's why we work so hard to provide the highest quality care to everyone we see."
Tampa General Hospital's leadership in high-acuity surgeries is especially strong in the 12-county region of West Central Florida.  Physicians at Tampa General performed 317 high-acuity thoracic surgeries from July 1, 2018 to June 30, 2019. During this same time frame, the most active competing hospital in the region performed 173 cases.
Patients who come to Tampa General for thoracic surgery often have life-threatening conditions such as cancerous tumors growing on their lungs or esophagus. For patients and families, the stakes are high.
"The hospital's success comes down to teamwork. It's all about the team, I am thankful to work with my fellow surgeons on these complex cases, including Dr. Mary Vinson and our dedicated team members. Their commitment to excellence in patient care is truly the basis for such good results and patients returning to their lives," said Dr. Sommers.
The Thoracic Surgery team offers:
Experienced and proficient surgeons.
Advanced technology such as robotic surgery.
The Intuitive da Vinci robotic surgical system, an advanced tool that helps surgeons operate in a minimally invasive way.
Proven and comprehensive protocols in the hospital that maximize high quality outcomes.
Comprehensive postoperative care delivered by experienced and caring providers.
A multi-disciplinary team of intensive care providers, speech and respiratory therapists, and world-class nurses. 
If you would like to learn more about Tampa General Hospital's Thoracic Program, please visit https://www.tgh.org/locations/tgh-thoracic-surgery or call (813) 660-6950.
Note: The figures above are for a 12-county region that includes Charlotte, Citrus, DeSoto, Hardee, Hernando, Highlands, Hillsborough, Manatee, Pasco, Pinellas, Polk and Sarasota. These figures were compiled by TGH using data from the Agency for Health Care Administration.
ABOUT TAMPA GENERAL HOSPITAL
Tampa General Hospital, a 1006-bed non-profit academic medical center, delivers world-class care as the region's only center for Level l trauma and comprehensive burn care. It is one of the nation's busiest adult solid organ transplant centers and is the primary teaching hospital for the USF Health Morsani College of Medicine. With five medical helicopters, Tampa General Hospital transports critically injured or ill patients from 23 surrounding counties to receive the advanced care they need. Tampa General houses a nationally accredited comprehensive stroke center and its 32-bed Neuroscience Intensive Care Unit is the largest on the West Coast of Florida. It also is home to an 82-bed Level IV neonatal intensive care unit, and a nationally accredited rehabilitation center. Tampa General Hospital's footprint includes 17 Tampa General Medical Group Primary Care offices, TGH Family Care Center Kennedy, TGH Brandon Healthplex, TGH Virtual Care and 15 outpatient Radiology Centers. Tampa Bay residents also receive world-class care from the TGH Urgent Care powered by Fast Track network of clinics, and they can even receive home visits in select areas through TGH Urgent Care at Home, powered by Fast Track.  As one of the largest hospitals in Florida, Tampa General Hospital is first in the state to open a command center in partnership with GE Healthcare. For more information, go to www.tgh.org.