USF Health and Tampa General Hospital Selected to Participate in the Novavax COVID-19 Vaccine Phase 3 Clinical Trial
Published: Dec 2, 2020
By Tampa General Hospital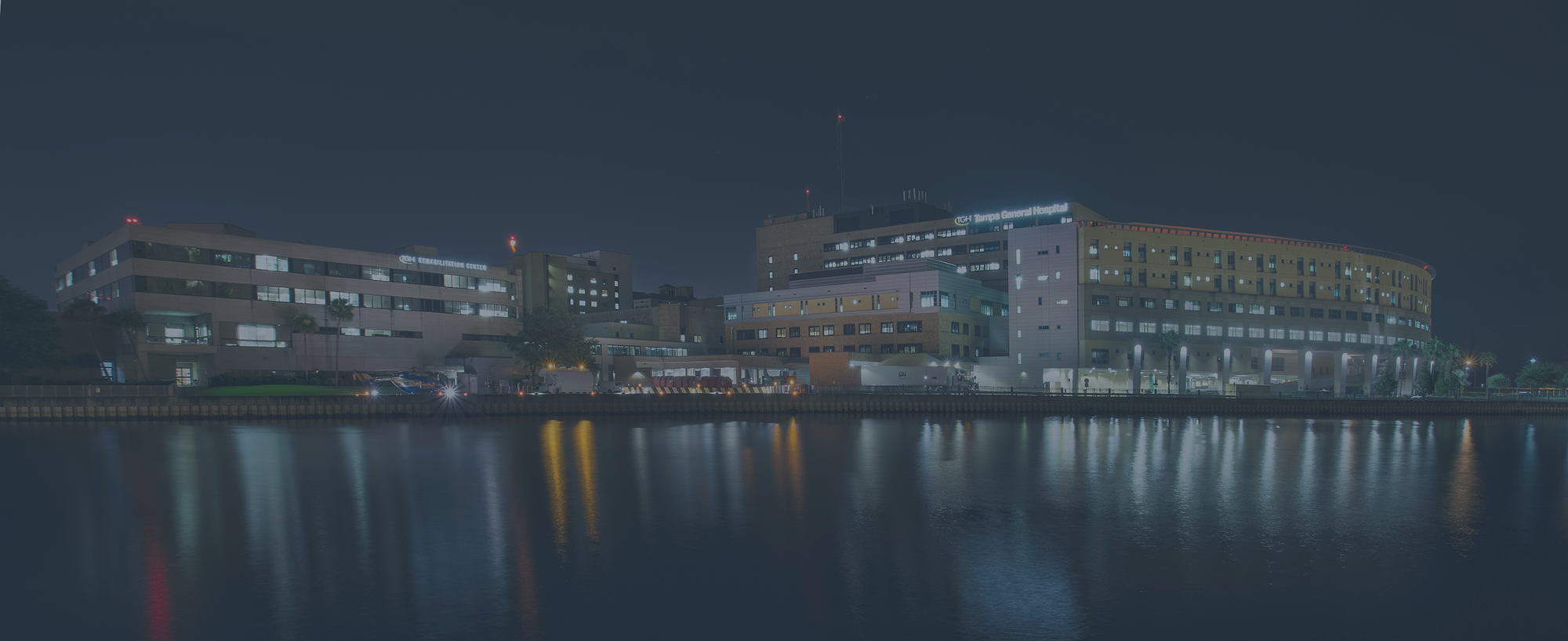 Tampa, FL (Dec. 2, 2020) – USF Health and Tampa General Hospital have been selected as a site for a clinical trial testing the Novavax NVX-CoV2373 vaccine for COVID-19. They join over 100 research sites expecting to enroll more than 30,000 adult participants as part of the global search for a safe and effective vaccine to prevent COVID-19.
The USF Health/TGH research physicians are seeking more than 250 Tampa Bay area volunteers to participate in the trial; enrollment is targeted to begin in the next few weeks.
The Novavax Phase 3 clinical trial is evaluating NVX-CoV2373, an. investigational vaccine that has shown promising results for increasing the body's immune response to the COVID-19 virus. Clinical trials are used to develop new prevention methods and medical treatments. The research community and study volunteers are critical to demonstrate that a vaccine can reduce the number of outbreaks and deaths caused by COVID-19.
"USF Health is committed to advancing evidence-based medicine, and serving as a site for the Novavax Phase 3 clinical trial of NVX-CoV2373 is an opportunity to join the global effort of securing a successful vaccine," said Charles J. Lockwood, MD, senior vice president of USF Health and dean of the Morsani College of Medicine. "By engaging in this rigorous scientific study, USF Health will contribute to the discovery of a public health solution that can quickly and safely bring an end this terrible pandemic. This is just the latest way in which USF Health is combating the epidemic."
Participating in a complex vaccine trial is possible because of the infrastructure TGH and USF Health have in place as a leading academic medical center, said TGH President and CEO John Couris.
"As an academic medical center, we have the experts and the infrastructure in place to help lead research that will ultimately win the fight against COVID-19," Couris said. "We are continuing to invest in research and innovation that will push medical discovery forward to help save the lives and health of all Floridians."
Leading the USF Health/TGH effort as principal investigator is Carina Rodriguez, MD, professor and chief of the Division of Infectious Diseases in the Department of Pediatrics in the USF Health Morsani College of Medicine. This study is one of the phase 3 vaccine trials supported by the COVID-19 Prevention Network (CoVPN), a multisite international collaboration effort funded by the National Institute of Allergy and Infectious Diseases (NIAID) that brought infectious disease experts to address the challenges imposed by the COVID-19 pandemic.
"This study is designed to evaluate the efficacy and safety of the Novavax NVX-CoV2373 vaccine and its ability to prevent COVID-19 illness in individuals 18 years and older. The trial will be inclusive of individuals at risk due to age, occupation, underlying medical conditions, and people of racial and ethnic groups who have been impacted in greater numbers by the pandemic, including African Americans, Latinx, Asian Americans, and Native Americans. We are eager to contribute to the rigorous and innovative science that is working to bring a safe and effective solution to this health threat," Dr. Rodriguez said.
Two out of three people participating in the clinical trial will receive two intramuscular injections of the vaccine spaced at three weeks apart. The vaccine is designed to prevent COVID-19 by stimulating the immune response against the virus and helping to create neutralizing antibodies to fight COVID-19 infection. The remaining 1/3 of participants will receive injections of a placebo made of saline (sterile salt water) solution.
All participants will be randomly selected to receive the vaccine or placebo. Participants will be followed for 24 months post-vaccination to monitor their health and safety.
Having some people receive the investigational vaccine and others receive placebo is the best way to determine whether the vaccine is effective in preventing disease. To find out more about this clinical trial, please visit ClinicalTrials.gov (link: https://clinicaltrials.gov/ct2/show/NCT04611802). Enrollment information for participating in the USF Health/TGH COVID-19 clinical trial will be shared in the coming weeks.
Notes for editors:
In late December 2019, an outbreak of respiratory disease caused by a new coronavirus (2019-nCov) was detected in Wuhan, Hubei province, China. Despite containment efforts since the start of the outbreak, the disease caused by the virus ,which is referred to in public as COVID-19, has spread rapidly with over 214 countries reporting laboratory-confirmed COVID-19 cases as of 10 August 2020.
On 30 January 2020, the International Health Regulations Emergency Committee of the World Health Organization (WHO) designated the outbreak as a public health emergency of international concern and subsequently declared a pandemic on 11 March 2020.
The technical title for this clinical trial is: A Phase 3, Randomized, Observer-Blinded, Placebo-Controlled Study to Evaluate the Efficacy, Safety and Immunogenicity of a SARS-CoV-2 Recombinant Spike Protein Nanoparticle Vaccine (SARS-CoV-2 rS) with Matrix-M1™ Adjuvant in Adult Participants.
The newly described coronavirus' genetic relationship with the 2002-2003 severe acute respiratory syndrome coronavirus (SARS-CoV) has resulted in adoption of the name SARS-CoV-2, with the associated disease being referred to as COVID-19.
Novavax, Inc. (Nasdaq: NVAX, herein "Novavax") is a late-stage biotechnology company that promotes improved health globally through the discovery, development, and commercialization of innovative vaccines to prevent serious infectious diseases.  Novavax' COVID-19 vaccine candidate, NVX-CoV2373, was created using Novavax' recombinant nanoparticle technology to generate antigen derived from the coronavirus spike (S) protein and contains Novavax' patented saponin-based Matrix-M™ adjuvant to enhance the immune response and stimulate high levels of neutralizing antibodies. The vaccine does not contain active or inactive virus and cannot replicate. Further Information about NOVAVAX can be found at: https://novavax.com/our-pipeline#nvx-cov2373
Due to the ongoing pandemic, up-to-date national, regulatory and local Institutional Review Board and public health guidance will be in force regarding protecting trial participants from risk of infection at the clinical trial sites.  The clinical trial will use telephone contact, virtual visits via telemedicine and home visits where needed. Patient safety comes first. 
ABOUT USF HEALTH
USF Health's mission is to envision and implement the future of health. It is the partnership of the USF Health Morsani College of Medicine, the College of Nursing, the College of Public Health, the Taneja College of Pharmacy, the School of Physical Therapy and Rehabilitation Sciences, the Biomedical Sciences Graduate and Postdoctoral Programs, and USF Health's multispecialty physicians group. The University of South Florida is a high-impact global research university dedicated to student success. Over the past 10 years, no other public university in the country has risen faster in U.S. News & World Report's national university rankings than USF. For more information, visit health.usf.edu
ABOUT TAMPA GENERAL HOSPITAL
Tampa General Hospital, a 1006-bed non-profit academic medical center, is one of the largest hospitals in America and delivers world-class care as the region's only center for Level l trauma and comprehensive burn care. It is one of the nation's busiest adult solid organ transplant centers and is the primary teaching hospital for the USF Health Morsani College of Medicine. With five medical helicopters, Tampa General Hospital transports critically injured or ill patients from 23 surrounding counties to receive the advanced care they need. Tampa General houses a nationally accredited comprehensive stroke center and its 32-bed Neuroscience Intensive Care Unit is the largest on the West Coast of Florida. It also is home to the Jennifer Leigh Muma 82-bed Level IV neonatal intensive care unit, and a nationally accredited rehabilitation center. Tampa General Hospital's footprint includes 17 Tampa General Medical Group Primary Care offices, TGH Family Care Center Kennedy, TGH Brandon Healthplex, TGH Virtual Health and 19 outpatient Radiology Centers. Tampa Bay residents also receive world-class care from the TGH Urgent Care powered by Fast Track network of clinics, and they can even receive home visits in select areas through TGH Urgent Care at Home, powered by Fast Track. As one of the largest hospitals in Florida, Tampa General Hospital is first in the state to partner with GE Healthcare and open a clinical command center that uses artificial intelligence and predictive analytics to improve and better coordinate patient care at a lower cost. For more information, go to www.tgh.org