Tampa General Hospital's Level 1 Trauma Center earns reverification
Published: Dec 13, 2019
By Tampa General Hospital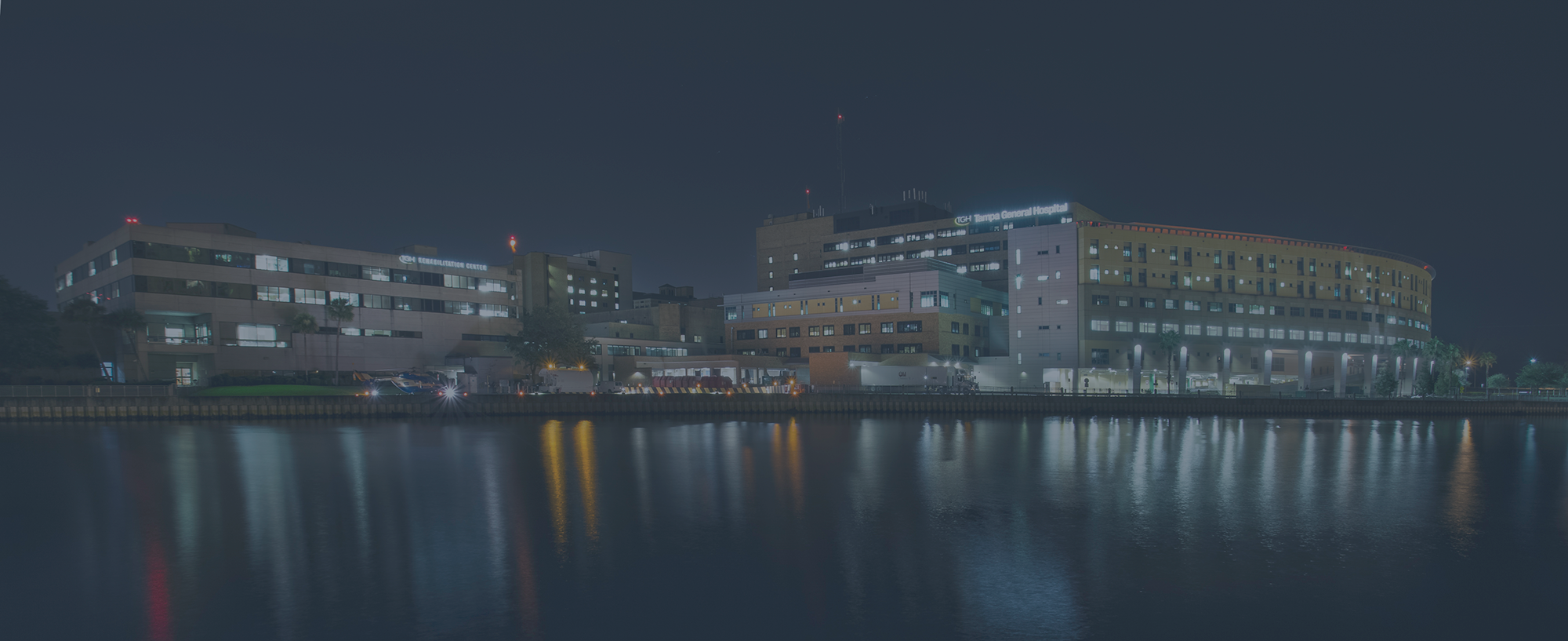 Tampa, FL (Dec. 13, 2019) – Tampa General Hospital successfully completed the renewal process for reverification as a Level I Trauma Center from the Florida Department of Health.
Reverifications are done every seven years. The verification allows TGH to continue operating as a Level 1 Trauma Center through June 30, 2027.
As Tampa Bay's first and only Level 1 Trauma Center, TGH is equipped to care for critically ill and injured adult and pediatric patients, 24 hours a day.
TGH treats more than 2,500 trauma patients each year, said Dawn Lewis, nurse manager, Trauma Services, Trauma Administration. 
"Our Level I trauma program has successfully gone through two on-site surveys this year conducted by out-of-state reviewers," Lewis said. "This highlights our continued compliance with both state and national expectations and to our continued commitment to high quality care of injured patients in our community and region."
The unique immediate availability of specially trained professionals at Level 1 trauma centers has been linked to increased patient survival and functional outcomes.
TGH's Wallace Trauma Center is equipped to care for the most critically ill and injured adults and pediatric patients 24 hours a day, seven days a week. The center's onsite team members include trauma surgeons, neurosurgeons, orthopedic and other surgical specialists, non-surgical specialists, specialty trained trauma nurses, and medical specialists.
ABOUT TAMPA GENERAL HOSPITAL
Tampa General Hospital, a 1007-bed non-profit academic medical center, delivers world-class care as the region's only center for Level l trauma and comprehensive burn care. It is one of the nation's busiest adult solid organ transplant centers and is the primary teaching hospital for the USF Health Morsani College of Medicine. With five medical helicopters, Tampa General Hospital transports critically injured or ill patients from 23 surrounding counties to receive the advanced care they need. Tampa General houses a nationally accredited comprehensive stroke center and its 32-bed Neuroscience Intensive Care Unit is the largest on the West Coast of Florida. It also is home to an 82-bed Level IV neonatal intensive care unit, and a nationally certified  rehabilitation center. Tampa General Hospital's footprint includes 14 Tampa General Medical Group Primary Care offices, TGH Family Care Center Kennedy, TGH Brandon Healthplex, TGH Virtual Care and 15 outpatient Radiology Centers. Tampa Bay residents also receive world-class care from the TGH Urgent Care powered by Fast Track network of clinics, and they can even receive home visits in select areas through TGH Urgent Care at Home, powered by Fast Track.  As one of the largest hospitals in Florida, Tampa General Hospital is first in the state to open a command center in partnership with GE Healthcare. For more information, go to www.tgh.org.