Tampa General Hospital Recognized for its Orthopedics Program
Published: Dec 13, 2019
By Tampa General Hospital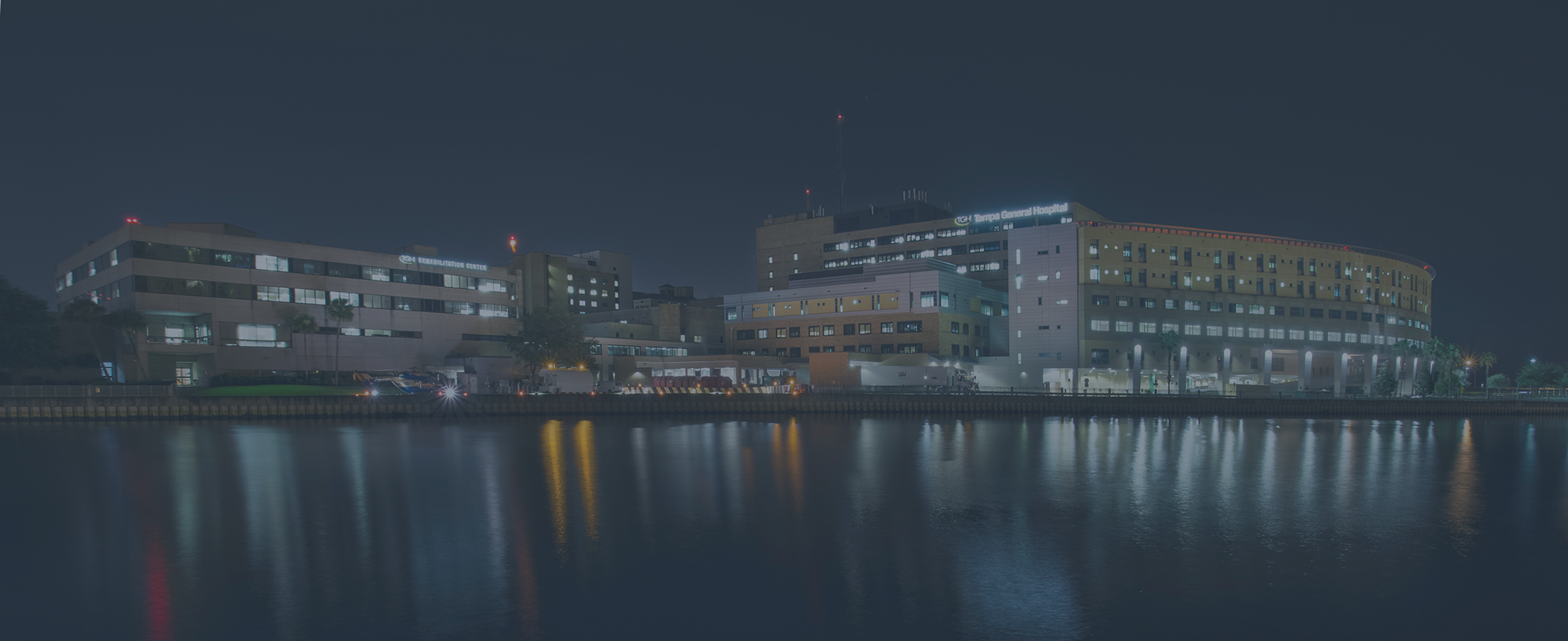 Tampa, FL (Dec. 13, 2019) – Becker's Hospital Review named Tampa General Hospital as one of 100 hospitals and health systems with great orthopedic programs for 2019.
Tampa General Hospital is the only hospital in Tampa Bay, and one of three hospitals in Florida, to receive the recognition.
The hospitals that made the list earned recognition for quality care and patient satisfaction for orthopedic and spine surgery.
"TGH's Orthopedic program, bolstered by our Orthopedic Total Joint and Orthopedic Trauma programs, have consistently been on the leading edge of technology, quality outcomes and patient satisfaction," said Steven Chew, senior administrator, Neuroscience and Orthopedics. 
"Year over year, we continue to grow our Total Hip, Total Knee and Total Shoulder programs with an emphasis on putting the patient front and center in all decisions," Chew said.  "As the only Level 1 Trauma Center in the region, our Orthopedic Trauma team operates 365 days a year to not only treat emergencies of every kind, but help our patients get back to as much normal, pre-trauma functionality as possible.  By incorporating a comprehensive, multidisciplinary team to shepherd each patient through his or her journey, we are able to impact over 5,000 Orthopedic patients each year."
Becker's noted that Tampa General Hospital has a skilled, high-volume orthopedic team and low readmission rates, postoperative complications, and revision procedures. TGH reported 600 knee replacement procedures in 2018 and includes robotic technology for more precise, minimally invasive procedures.
U.S. News & World Report also ranked Tampa General among the top 50 hospitals in the nation for orthopedics in 2019-20.
According to Becker's, many of the hospitals on the list are high-volume centers where surgeons annually perform hundreds, and in some cases thousands, of total joint replacements, as well as less complex musculoskeletal surgeries. The programs highlighted have rich histories of innovation and have won grants to research musculoskeletal treatments. They also include robust nonoperative services and provide care to professional and elite athletes in their community.
ABOUT TAMPA GENERAL HOSPITAL
Tampa General Hospital, a 1007-bed non-profit academic medical center, delivers world-class care as the region's only center for Level l trauma and comprehensive burn care. It is one of the nation's busiest adult solid organ transplant centers and is the primary teaching hospital for the USF Health Morsani College of Medicine. With five medical helicopters, Tampa General Hospital transports critically injured or ill patients from 23 surrounding counties to receive the advanced care they need. Tampa General houses a nationally accredited comprehensive stroke center and its 32-bed Neuroscience Intensive Care Unit is the largest on the West Coast of Florida. It also is home to an 82-bed Level IV neonatal intensive care unit, and a nationally accredited rehabilitation center. Tampa General Hospital's footprint includes 14 Tampa General Medical Group Primary Care offices, TGH Family Care Center Kennedy, TGH Brandon Healthplex, TGH Virtual Care and 15 outpatient Radiology Centers. Tampa Bay residents also receive world-class care from the TGH Urgent Care powered by Fast Track network of clinics, and they can even receive home visits in select areas through TGH Urgent Care at Home, powered by Fast Track.  As one of the largest hospitals in Florida, Tampa General Hospital is first in the state to open a command center in partnership with GE Healthcare. For more information, go to www.tgh.org.